Shootout, tornado, and brew pubs; Potomac Local's top stories of 2015
Another year has gone by, and Potomac Local continues to bring you important late-breaking news in your community.
We started 2015 off with heavy snows that left drivers stranded on the roads. As the weather improved, we saw more breweries pop up in shopping centers as local governments changed the rules that once prevented them from locating there.
New restaurants cropped up, and old ones plan to return.
It was also a busy year for the police and fire crews who work to keep us all safe.
Here is a collection of Potomac Local's most viewed stories of 2015, ranked by number of clicks from you:
A quiet Sunday afternoon in North Stafford was rocked on February 15 when three men inside two cars exchanged gunfire. 
One man who got out of his car was killed, and two others were wounded.
Potomac Local broke the story of London Colvin, an Army Reservist and graduate of Woodbridge Senior High School who was viciously attacked by police dogs after leaving a party in Norfolk.
The incident sparked an investigation at the Norfolk Police Department that ended with four city police officers losing their jobs.
Colvin was a student at Norfolk State University at the of the attack and required 43 stitches to close her wounds.
Potomac Local readers were following the story of 23-year-old Tiffany Conley who police said stabbed another woman outside a hookah bar.
Police said Conley and the 25-year-old victim got into a fight in August at a hookah bar on Golansky Boulevard in Woodbridge. The fight escalated and the victim was stabbed multiple times with a box cutter. 
The victim was taken to a local hospital and suffered injuries that did not appear to be life threatening.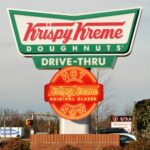 The Manassas City Council in December approved a rezoning at the Davis Ford Shopping Center that cleared the way for the fast food favorite to be built between an Exxon gas station and an Arby's Restaurant.
Our story lit up social media and readers shared their excitement about what will be the only Krispy Kreme Doughnuts location in the Greater Manassas area.
Prince William County's first murder of 2015 came just minutes after midnight New Years Day. That's when police said John Sherwood came to a house on Concord Drive in Dale City and killed his wife and mother of his child Erica Renee Sherwood (pictured on left).
Sherwood's friend Sharae Harris took the witness stand in April to describe the horror that unfolded inside her home in the early morning hours of January 1. She said John Sherwood accused his wife of cheating, and that he cornered her in a bathroom and slit her throat.
John Sherwood's case is set for trial in a Prince William County Courtroom on Wednesday, Jan. 6.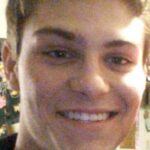 James "Daniel" Marston went missing in late January, prompting Stafford County authorities to seek the public's help in finding him.
The missing endangered teen left his home on Belle Plains Road near Fredericksburg on January 29. The next day, the Stafford sheriff's office reported they had exhausted their search for the boy and that it was possible the teen left the area.
Marston was later found in the Richmond area.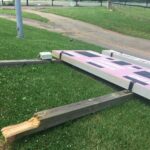 A tornado that started in Bristow ripped through Manassas in June.
A wind gust as high as 61 mph was recorded during the summer storm, and it was enough to topple scoreboards and cause damage at baseball fields in Manassas.
No one was injured in the tornado.
The same storm also brought heavy rains and flooding to eastern Prince William County.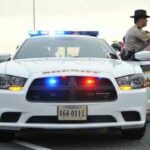 Potomac Local readers followed the tragic story of a murder-suicide in Stafford.
Authoriteis were called to the 300 block of Garrison Woods Drive in North Stafford on May 15 where the bodies of a man and woman were found.
The victims, a boyfriend and girlfriend, suffered fatal gunshot wounds, according to Stafford authorities.
The bodies were sent a medical examiner in Richmond.
In March, police said they found a man who used the internet to chat with a woman who agreed to perform sexual acts with his lab mix dog. The two agreed to meet, and while there the woman would perform the acts in front of a video camera that would record the encounter, police said. 
This wasn't the first time the man had recorded sex acts with animals, police said. Investigators found other videos featuring animals on his computer at his home near Manassas, and the videos were distributed on the web, police said.
The suspect was charged, and the animals were seized by police and were put into the care of a veterinarian.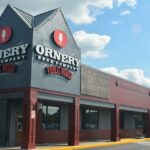 Prince William County changed its policy in late 2014 that banned breweries from opening in shopping centers. The change cleared the way for several breweries to open or expand.
Randy Barnette remade his Hard Times Cafe in Woodbridge into Ornery Beer Company and Public House — Prince William County's very first brewpub specializing in brews made in-house coupled with chef-inspired cuisine.
Our story was enough to get people talking about the demise of Hard Times, onces a bustling neighborhood bar, and to get them excited about the changes at the new place – including a new rule that a banned smoking inside the establishment.
More:
Post Your Email Notices, Press Releases, Event Fliers, and Photos
The FREE email packed with local news
The FREE email packed with local news
The FREE email packed with local news
Sign Up
News
,
Dale City Local
,
Dumfries Local
,
Lake Ridge
,
Manassas Local
,
Occoquan Local
,
Stafford
,
Woodbridge Local
,
Gainesville
,
Haymarket Local
,
Prince William