10 Most Clicked Stories of 2012
Powerful storms, car crashes that injured and killed youth, the opening of new restaurants, the loss of a familiar face at one of the area's most famous restaurants, and the changing landscape of Woodbridge topped the list of the most clicked news stories of the year on PotomacLocal.com.
See the list below of the top 10 stories and tell us what should get an honorable mention.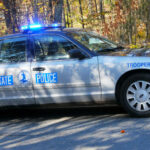 Double Fatal Crash Investigated in North Stafford
On an early morning in September, a car crashed on Va. 610 in Stafford County, collided with a tree, and instantly killed a 15-year-old girl and 23-year-old man. Several others were injured.
---
4 Seriously Injured in Aquia Crash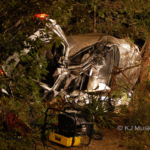 The site of twisted metal wrapped around a tree jolted the Aquia Harbour neighborhood in July. Police said 19-year-old Daniel Ringler had just bought a new car, loaded it with some friends, and went for a drive.
The car crashed, two passengers were ejected, and police said alcohol appeared to have been involved in the crash.
---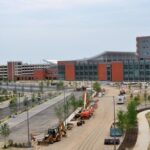 New Dumfries Clinic on Schedule to Open
The Dumfries area got a lot of attention this summer when a new military health clinic relocated there from Woodbridge. The Dumfries Health Center is expected to serve 47,000 patients and is part of the Fort Belvoir Community Hospital System.
---
Connolly Calls on USPS to Release Hidden Report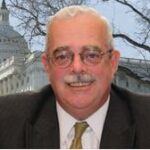 The U.S. Postal Service completed a study that examined the impacts of cutting back mail delivery service from six days to five days per week. When the agency tried to keep the results of the survey a secret, it didn't sit well with one area congressman.
---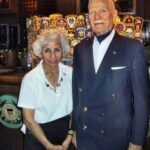 Gloria Spooner Dies
If you've lived in the Potomac Communities for any length of time, especially if your path took your through Quantico – the crossroads of the Marine Corps – you know about the Globe and Laurel Restaurant.
Our area lost one of the faces that made the destination eatery what it is today.
---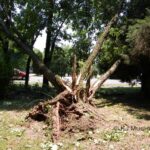 Strong Storms Blow Through Region
It would become known as the Great Derecho Storm of 2012, but all we knew the night it blew in to our area was it was one of the strongest wind gusts we had ever felt here. The storm hit after dark on the last day of June, and when it left it took power, cell phone service, and peace of mind with it. Forth of July fireworks shows were canceled, boil water advisories were issued, and it was hot outside. Our continuous coverage of the storm's aftermath was highly viewed.
---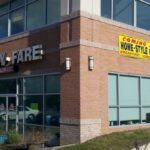 Diner of TV Fame to Reopen in January
It may be the most famed diner in the Potomac Communities, but it has historically been one of the most unlucky businesses in the region. Now known as County Café, it opened as County Fare and was featured on the popular TV show Restaurant Impossible in 2011. After years of struggling to make a profit, the owner closed up shop. But when news came of a new owner coming to the spot, it got your attention.
---
Stonebridge Altering Woodbridge Landscape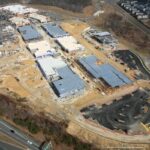 It's the town center that sprung up from nowhere. Stonebridge at Potomac Town Center made lots of headlines this year as many stores and restaurants in the new complex at Dale Boulevard and Interstate 95 opened their doors for the first time.
More than just stores, the complex also boasts housing making it a true mixed-use neighborhood.
---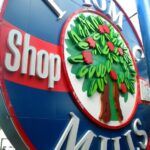 Cheesecake Factory to Anchor Potomac Mills Renovation
Not to be outdone, the folks across the street from Potomac Town Center at Potomac Mills mall – a retail shopping staple in Woodbridge since 1985 – also announced some changes. Mall officials announced a new outdoor walkway that would be built in front of the mall, and would be anchored by a very well known restaurant.
---
Just as voters were making up their minds as to who they would choose to lead the nation over the next four years, Mother Nature decided she would blow Hurricane Sandy toward the Northeast, putting millions of people on alert.
While the Potomac Communities were spared the brunt of her damage, residents in New York and New Jersey weren't so lucky. Our continuing coverage of the day kept readers in Prince William and Stafford counties informed.
Post Your Email Notices, Press Releases, Event Fliers, and Photos
The FREE email packed with local news
The FREE email packed with local news
The FREE email packed with local news
Sign Up
News
,
Dale City Local
,
Dumfries Local
,
Fort Belvoir
,
Lake Ridge
,
Lorton
,
Manassas Local
,
Occoquan Local
,
Quantico
,
Stafford
,
Woodbridge Local
,
Prince William