Kmart closing to road rage stabbing: Potomac Local's most read stories of 2014
Its' been a busy year for our communities. We've seen the addition of new express lanes on Interstate 95, new schools opened, and the continued tradition of festivals like the Prince William County Fair, the Occoquan Craft Show, at National Night Out at Stafford Marketplace.
Now we want to show you what you were reading on our website over the past year. Here are the most-viewed stories on Potomac Local for 2014:
Long before Walmart or Potomac Mills mall, there was Kmart on the corner of Dale Boulevard and Gideon Drive in Dale City.
The store closed its doors for the final time in December after nearly 32 years in business. News of the store's impeding closure captured the attention of many Potomac Local readers.
A total of 69 people worked at the retail store. The company said the closure of the Dale City store would allow it to better serve its other customers in other stores and online.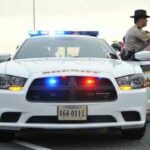 As part of the Stafford County Sheriff's Office crackdown on heroin use, a grand jury indicted 11 people on drug charges.
In March, two homes in the county were searched and that's where investigators said they found the drugs and charged those in connection to the possession of heroin.
While many of the suspects named in the case had no fixed addresses, some of them lived in Stafford County.

The victim told rescue crews that he had been injured after using a firework. Sensing something wasn't right, police later the 24-year-old man had been shot outside a Giant food store at Center Plaza in Dale City.
The shooting took place about 2 a.m. Fire and rescue crews were called to home in Montclair about 2 and a half hours later to find the shooting victim. Police said the shooting was not a random act.
Students got a brief recess at North Stafford High School in May when Hazmat teams were called to the campus.
A grounds crew working outside the school building sprayed herbicide near the school's fresh air intake unit which caused an odor to permeate through the building. The building was then evacuated for short time.
Fire officials said 15 people were treated for injuries suffered during the incident, and two were taken to a local hospital with injuries that did not appear to be life threatening.

In October, longtime fans of Klines Freeze outside Manassas melted when they learned the ice cream stand would be demolished.
The food stand is a staple of the Route 28 corridor for drivers making their way between Manassas and Centreville.
A Facebook page dedicated to saving the joint popped up and received a huge overnight following. The Manassas Local learned the shop may not be torn down after all.
Woodbridge Senior High School Brenden Wilson, 16, was shot and killed outside the school Nov. 10. Police said the teen was gunned down in a drug deal gone wrong.
The teen was shot and killed on a heavily used pathway that connects school grounds with an adjacent Lake Ridge neighborhood. Police made a string of arrests in the case to include two juveniles ages 16 and 17.
A child pulled from a swimming pool inside the Aquia Harbour subdivision drowned. Fire and rescue crews were called to the gated community July 6 to try to rescue the 4-year-old. He was taken to VCU Medical Center in Richmond, but doctors were unable to save the child.
Potomac Local was there Aug. 25 outside a McDonald's in Dale City when a man was shot, prompting police to fan out into surrounding neighborhoods looking for the shooter.
Police surrounded a now closed Kmart store, and traced the suspect's car to nearby Freedom High School in Woodbridge.
Marine Staff Sgt. David Stewart was shot and killed on June 20 while serving in Afghanistan. Six days later, members of the Strength and Honor Motorcycle Club banded together with local fire and police and escorted the Stewart's body from Dover Air Force Base in Delaware to Covenant Funeral Home on Courthouse Road.
Hundreds of residents lined Courthouse Road and Route 1 to watch the funeral procession. Many held U.S. Flags and signs showing their appreciation for the fallen Marine.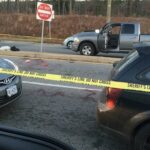 Just before Christmas, two men were involved in an apparent road rage incident on Mine Road outside a Walmart store in North Stafford.
One man was stabbed and was taken to an area hospital with wounds that didn't appear to be life threatening.
Stafford sheriff's office investigators have not identified the victim in the stabbing, and no charges have been filed.
Post Your Email Notices, Press Releases, Event Fliers, and Photos
The FREE email packed with local news
The FREE email packed with local news
The FREE email packed with local news
Sign Up