Local List: Biggest Stories of 2011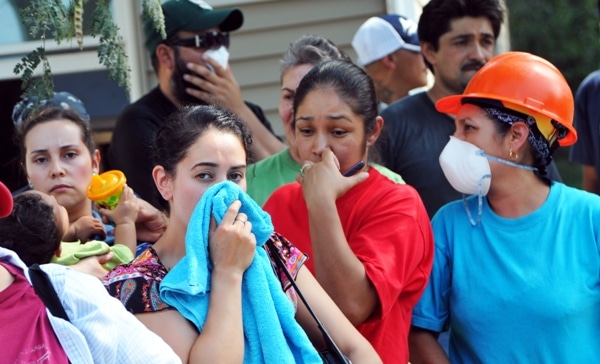 It's that time of year again when we take a look back at the most compelling, most interesting stories we've covered this year at PotomacLocal.com. It's been a big year for local news in our area, from floods, hurricanes, landslides, and even earthquakes. Those events caused by nature are just the tip of the iceberg as we've brought you stories about fascinating people who have impacted the community in ways large and small, and for better and for worse.
See our list below of PotomacLocal.com's most interesting stories of 2011 and then vote for which story you think is the biggest story overall.
Captured East Coast Rapist arrives 
In November, Prince William police finally got their man. Aaron Thomas, the man accused in a series of rapes along the east coast since 1997 was extradited from New Haven, Conn. where he was arrested in held since March.
Thomas is suspected of raping two 17-year-old girls in Dale City on Halloween night 2009.
Museum shooter charged
In late 2010, someone took shots at the one of the most recognizable landmarks in the Potomac Communities – The National Museum of the Marine Corps. But the gunman didn't stop there, as he also took shots at the Pentagon and at least two other military buildings in Northern Virginia, police said. On June 17, police at Arlington National Cemetery saw a suspicious man inside the cemetery. They stopped him and found him to be carrying bomb-making material, according to police.
Police arrested 22-year-old Yonathan Melaku of Franconia, a Marine Reservist, and charged him in the shooting spree.
Woodbridge floods
Flooding rain from the remnants of Tropical Storm Lee deluged Northern Virginia in September, but nowhere in the Potomac Communities was hit harder than the Holly Acres Trailer Park in Woodbridge.
The rushing water lifted homes from their lots, put minivans in trees, and places hundreds in temporary shelters. The flood also prompted federal financial help, but is also sparked a debate among residents and Prince William officials as tow whether the residents should be allowed to rebuild in a flood plain.
Landslide impacts Stafford homes
Out of the flooding rains of Tropical Storm Lee came a massive landslide that took a deck from a home, as well as the patience of many residents in Stafford's Austin Ridge neighborhood. Homeowners wrangled with the developer of the property – whom declined to meet with them – as well as county officials who stepped into help the residents.
Wildfire burns 300 acres
The winds came sweeping down the plain in February, and they brought with them wildfire.
Brush fires erupted across the region on Feb. 19, putting firefighters to work on what Prince William fire officials called the busiest day since the department was formed in the late 1960s.
Fires burned more than 300 acres of land in the area that day. Wind gusts of 50 mph or more made if even more difficult to fight the blaze.
One of the fires was started at a homeless camp in Dale City, and officials charged a 29-year-old homeless man in connection to the blaze.
Homeless evicted
Not long after the fires, homeless camps in Dale City were disbanded by Virginia State Police in March. More than 80 people who called the land at the interchange of Interstate 95 and Dale Boulevard home for more than 10 years were told to pack up their tents and leave. Whatever they couldn't take with them would be trashed, state police told them.
Del. Scott Lingamfelter asked state police to carry out the eviction, and said homeless residents in the camps would often cross Dale Boulevard outside of crosswalks making a dangerous situation for pedestrians and drivers.
Who Killed Samih Sowan?
One of the mysteries of early 2011 remains a mystery as we close out the year. On March 1, someone walked into a home on Fife Street in North Stafford and shot 49-year-old Samih Sowan in the basement apartment he rented.
Sowan managed a Subway restaurant at the intersection of Wapole Street and Courthouse Road in Stafford, as was the former manager of a similar sub shop in Aquia Town Center.
Sheriff's authorities said someone in May 2010 broke into the same home and attacked Sowan with a lead pipe. Authorities have not made any arrests in the case.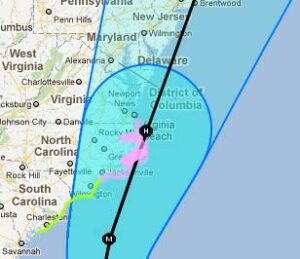 Earthquake, hurricane hit area
Some of the most surprising stories of the year happened in late summer when an earthquake and hurricane impacted the Potomac Communities all in the same week.
On Aug. 23, a 5.8 earthquake centered in Mineral, Va. rocked the east coast, damaging buildings in Fredericksburg, Washington, D.C. and homes in the Potomac Communities. While no injuries were reported, aftershocks continued to rattle the region for weeks.
Later that week, Hurricane Irene took aim at the east coast and residents took notice. Shelters were opened in Stafford and in Woodbridge, but the storm spared the area leaving only downed trees in its wake.
Election mixes new face with incumbents
If elections in previous years were based on change, Virginia's 2011 off-year election meant more of the same as voters returned incumbents to seats of power. In the Potomac Communities, Democrat Frank Principi was reelected for another four-year term to represent Woodbridge on the Prince William County Board of Supervisors. Corey Stewart was also reelected Chairman At-large of the Board.
The Stafford County Board of Supervisors, however, saw change this year after two sitting members decided not to seek reelection. Bob Woodson in the Griffis-Widewater District and Harry Crisp of the George Washington District were each replaced by Jack Cavalier and Bob Thomas, giving the Board a mix of six Republicans and one Independent.
A new face for some, Mark Dudenhefer, Stafford's recent Board Chairman, was elected to serve North Stafford and Woodbridge residents in Virginia's House of Delegates.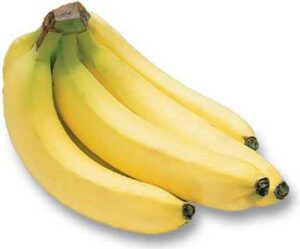 Banana Man steals the show
It's not often you see someone dressed in a banana suit running down the field at a high school football game. Stafford sheriff's deputies thought so too and put the Banana Man – who turned out to be a 15-year-old sophomore at Colonial Forge High School – in handcuffs.
Brian Thompson, dubbed Banana Man, said he didn't want to hurt anyone and put on the suit as a joke. He was later suspended from school but later had the suspension overturned.
Another surprising moment came when Colonial Forge's principal, Dr. Karen Spillman, issued an apology after the Banana Man was suspended and then promptly resigned her position.
The Banana Man also said he was sorry and returned to class.
Cow Man steals the milk
It must have been a fashion statement in Stafford County in 2011, as Banana Man was not the only person to don a costume and be detained by police.
Stafford deputies arrested 18-year-old Jason Payton on April 26 after they said he wore a cow costume and walked into Walmart on Va. 610 in North Stafford, grabbed a shopping cart, and them filled it 26 gallons of milk, then walked out of the store and left the cart on the sidewalk. He and some friends were later found at a nearby McDonalds, said authorities.
The Walmart store manager found the milk and the cow costume outside the store.
[poll id="5″]
After reading out list, vote for what you think the biggest local story of 2011 should be.
Post Your Email Notices, Press Releases, Event Fliers, and Photos
The FREE email packed with local news
The FREE email packed with local news
The FREE email packed with local news
Sign Up