News

Aquia Chief: Deane Was Ahead of His Time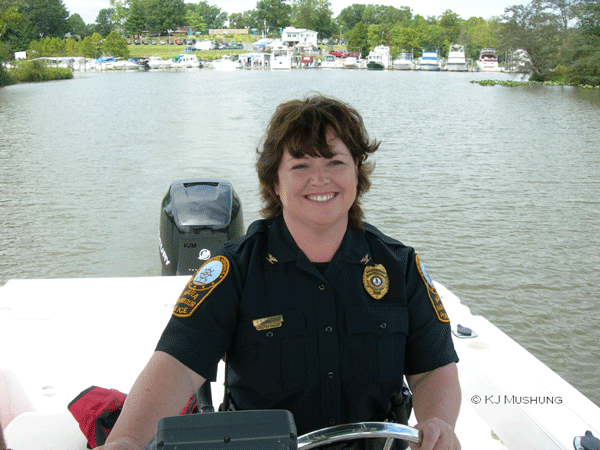 EXPANDED COVERAGE 
AQUIA HARBOUR, Va. — Police Chief Trish Harman worked with retiring Prince William County Police Chief Charlie T. Deane for nearly 30 years.
She retired from the Prince William police a Master Detective in 2008, but she's never forgotten working with Deane and has incorporated much of what she learned from him in her current role as Chief of the Aquia Harbour Police Department.
"He encouraged his officers to remember the servant in public servant. Enforcement was just one component of policing, and he knew there were several other facets to it and he gave us the freedom to explore that and was very open to ideas that involved community," said Harman.
Deane is known across the country for championing "community policing," a style of management that removes the wall between the public and the police department. Harman said Deane always believed in involving residents in the workings of their police department, that he didn't believe in withholding information from them, and expected honesty and professionalism from his officers. 
"It's about transparency in policing. Before, it was always about 'we'll let you know what you need to know it,' and then it became 'here is all of the information we have, here's what we're planning to do, do you have any ideas. He always ahead of his time," said Harman. 
Taking a different approach to law enforcement regularly meant more work. 
"[Community policing] creates a lot more work for him. It's an easier choice just to do the enforcement thing and just run the department, but it's not the best choice for the community and he knew that very early on when it was not in vogue," said Harman. 
Harman leads a small force of accredited law enforcement officers who patrol the streets of Aquia Harbour, a gated community in North Stafford. She's been an advocate for a neighborhood watch services, and she involved community residents in the aftermath and clean up of the June 29 derecho storm when Aquia Harbour lost power.
Harman said she made it a point to leave the Prince William police department prior to Deane's retirement because she didn't want to work for any other chief.
Deane is set to retire Sept. 1, and a replacement has not yet been named.
Send news and photos to Potomac Local
Subscribe Now for Free!
Get
updates straight to your inbox.
A word from our sponsors...