Prince William's Chief Deane Retiring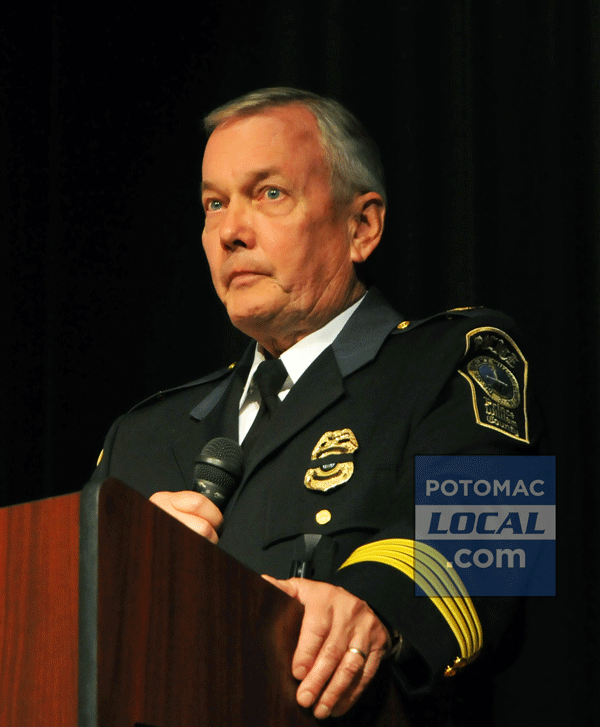 BREAKING NEWS
WOODBRIDGE, Va. — The leader of the Prince William County Police Department, Chief Charlie T. Deane, one of the agency's original officers when the department was founded in 1970, will retire. More from a press release:
Today, Prince William County Executive, Melissa Peacor, announced the retirement of Chief of Police Charlie T. Deane. Chief Deane is currently one of the longest standing police chiefs in the country. He has been chief for more than 24 years. During that time, Deane has overseen numerous investigations, such as the now famous D.C. Sniper Case, the East Coast Rapist Case, and more recently, he oversaw the County's handling of the Illegal Immigration Enforcement Issue that has since become a hallmark of good policing. Deane was one of the original officers of the Police Department when he transferred from the Virginia State Police to the newly formed Prince William County Police Department as a detective in 1970. His last day as Chief of Police for Prince William County is Sept. 1, 2012.
MORE TO THE STORY: Aquia Harbour police Chief Trish Harmon recalls her 30 years of working with Deane
"This is a tough day for me personally and for the County. Chief Deane has served the citizens of this County with unparalleled integrity and commitment," said Melissa Peacor, County Executive. "Chief Deane has been a stalwart of law enforcement in this community, this Commonwealth and this nation, bringing innovation and leadership to the business of Policing. Charlie has served with many County Executives over the years, and I believe I can speak for all of us when I say that he has been both a friend and an advisor".
Since Deane started with the department, it has grown to more than 580 sworn and 300 civilians and has gained a sterling reputation under the guidance of Chief Deane, whose own reputation has grown to a national level. Chuck Wexler, Executive Director of the prestigious Police Executive Research Forum (PERF), a well-respected law enforcement think tank in Washington, D.C., said of Deane: "As the Vice President of our organization, Chief Deane has gained a solid national reputation as a fair, lawful and reasonable chief of police. His work on immigration has become a model for many other cities in the United States. Charlie is truly one of the great chiefs of police—a leader of excellent character, competence and caring."
"I have been honored to work with Chief Deane over the past nine years," said Corey Stewart, Chairman of the Board of County Supervisors. Chief Deane has provided outstanding service to the citizens of Prince William County and leadership to the Police Department and the entire organization. He has presided over a department known for its excellence and integrity, and although we are sad to see him go, he leaves us with a department made up of men and women who share his professionalism."
Before deciding any future professional plans, Chief Deane plans on taking some time off, which he says will include some fishing, traveling and working on his family farm in Orange County.
Post Your Email Notices, Press Releases, Event Fliers, and Photos
Subscribe to the weekday Breakfast Links email FREE!
Get
updates straight to your inbox.