All Stafford County Public Schools will open two hours late. There will be no A.M. preschool classes. No change… https://t.co/eD2jmgWX8F...
Keep Reading
More News »
Subscribe Now for Free!
Get
updates straight to your inbox.
Promoted Posts
LaVerne Leven-Berry worked in the carpet business her husband owned for 40 years. The business closed after her husband passed...
Keep Reading
There's a story behind every Habitat for Humanity project Dee Vanterpool moved to her Manassas townhouse in 1992. A quaint...
Keep Reading
Sponsored by the Prince William County Police Department, this is the second of six stories in our series that will examine...
Keep Reading
More Promoted Posts »
Updated
A detour for U.S. Rt. 1 has been established. Follow traffic direction along Telegraph Rd.

— StaffordCoSheriff (@staffcosheriff) September 29, 2016
Original post
From VDOT: 
Route 1 in Stafford County is closed to northbound and southbound traffic at Acadia Street due to flooding.

Acadia Street is located between Route 610 (Garrisonville Road) and Quantico Marine Corps Base.

Route 1 is anticipated to remain closed through the morning rush hour period.

Virginia Department of Transportation crews are assisting law enforcement personnel with traffic control and posting detour signs to guide motorists around the closure.
Keeping Reading...
From Prince William police: 
Sexual Assault Investigation– On September 23, detectives from the Special Victims Unit responded to investigate a sexual assault which was reported to have occurred at a residence located in Woodbridge (22191). The investigation revealed that the victim, a 6-year-old girl, was sexually assaulted by the accused, an acquaintance, on more than one occasion since 2013. The victim recently disclosed the assaults to a family member who contacted police. Following the investigation, detectives obtained warrants for the arrest of the accused, identified as Edgard Hernesto CRUZ. On September 27, CRUZ was located and arrested without incident leaving a residence in Woodbridge by members of the U.S. Marshals' Fugitive Task Force.

Arrested on September 27:

Edgard Hernesto CRUZ, 25, of the 1700 block of Florida Ave in Woodbridge

Charged with 2 counts of forcible sodomy, 1 count of object sexual penetration, 1 count of aggravated sexual battery, 1 count of indecent liberties by a custodian

Court Date: Pending | Bond: Held WITHOUT Bond
Keeping Reading...
From Prince William police: 
Fatal Crash Investigation *ARREST – On September 27, investigators from the Crash Investigation Unit obtained warrants for the driver of the 2006 Chevrolet Express Van involved in the fatal crash which occurred in the area of Bent Grass Dr and Waverly Farm Dr in Haymarket on September 23. The accused, identified as Norma Guadron CANALES, turned herself into police without incident at the Western District Station in Manassas later that afternoon.

Arrested on September 27: [No Photo Available]

Norma Guadron CANALES, 41, of 1100 Friendship Way in Culpeper

Charged with reckless driving and driving without a license

Court date: October November 15, 2016 | Bond: Released on a $5,000 unsecured bond

Fatal Crash Investigation– On September 23 at 6:42AM, investigators from the Crash Investigation Unit responded to the area of Bent Grass Dr and Waverly Farm Dr in Haymarket (20169) to investigate a single vehicle crash. The investigation revealed that the victim was riding on a mattress which was placed unsecured on top of a 2006 Chevrolet Express Van. While the van was traveling northbound on Waverly Farm Dr just south of Bent Grass Dr, the mattress and the victim separated from the top of the van. The victim was later pronounced dead at the scene. Speed and alcohol do not appear to be factors in this crash. The driver of the van remained at the scene of the crash. Charges are pending for the driver of the Express Van. The investigation continues. 

Identified:

The passenger was identified as Sindy Zelaya GONZALEZ, 20, of Culpeper
Keeping Reading...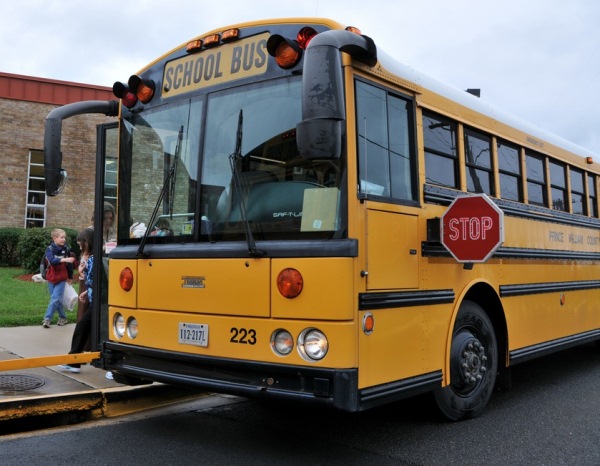 From Prince William County Public Schools: 
The newly released 2016 average of SAT scores for Prince William County Public School (PWCS) students was unchanged from last year, remaining above national averages. Over the past five years, PWCS student scores rose by a combined total of 17 points, largely matching the rise seen across Virginia, though falling short of the statewide average score.

| | | | | | |
| --- | --- | --- | --- | --- | --- |
|   | Reading | Math | Writing | Combined | Change Since 2011-12 |
| PWCS | 513 | 507 | 487 | 1507 | +17 |
| Nation | 494 | 508 | 482 | 1484 | -14 |
| Virginia | 520 | 517 | 498 | 1535 | +18 |

Mulgrew noted that the number of PWCS students taking the SAT has increased by seven percent over the past five years, while statewide SAT participation dropped by six percent over the same period. "The increase in our SAT tests over the past few years is directly tied to our success in getting more students involved in rigorous AP, IB, and Cambridge courses," he said. "Students who take courses like that are better prepared for college and for overall academic success."

Among notable achievements in this year's SAT results, Four schools – Brentsville, Freedom, Potomac, and Woodbridge, increased scores in all three areas, with Freedom and Potomac, the schools most in need of improvement, showing the largest gains;

Osbourn Park increased in reading and writing; and

Combined totals at Battlefield, Osbourn Park, and Patriot all exceeded state and national averages. Brentsville, Forest Park, and Woodbridge all exceeded national averages.

At some schools, test participation decreased from last year because the released scores only go through January 2016. A new version of the SAT was introduced in March 2016. As of next
September, College Board Reports for seniors will reflect performance on the new test and launch a new trend. The new test combines Critical Reading and Writing into one score.
Keeping Reading...
Our region is in for heavy rainfall over the next 48 hours. Between two and five inches of rain could fall across the area. 
From the National Weather Service: 
...FLASH FLOOD WATCH IN EFFECT FROM LATE WEDNESDAY NIGHT THROUGH
FRIDAY MORNING...

THE NATIONAL WEATHER SERVICE IN STERLING VIRGINIA HAS ISSUED A

* FLASH FLOOD WATCH FOR PORTIONS OF MARYLAND...THE DISTRICT OF
  COLUMBIA...VIRGINIA AND WEST VIRGINIA...INCLUDING THE
  FOLLOWING AREAS...IN MARYLAND...ANNE ARUNDEL...CALVERT...
  CARROLL...CENTRAL AND EASTERN ALLEGANY...CENTRAL AND SOUTHEAST
  HOWARD...CENTRAL AND SOUTHEAST MONTGOMERY...CHARLES...
  FREDERICK MD...NORTHERN BALTIMORE...NORTHWEST HARFORD...
  NORTHWEST HOWARD...NORTHWEST MONTGOMERY...PRINCE GEORGES...
  SOUTHEAST HARFORD...SOUTHERN BALTIMORE...ST. MARYS AND
  WASHINGTON. THE DISTRICT OF COLUMBIA. IN VIRGINIA...
  ARLINGTON/FALLS CHURCH/ALEXANDRIA...CLARKE...CULPEPER...
  EASTERN LOUDOUN...FAIRFAX...FREDERICK VA...GREENE...KING
  GEORGE...MADISON...NORTHERN FAUQUIER...NORTHERN VIRGINIA BLUE
  RIDGE...ORANGE...PAGE...PRINCE WILLIAM/MANASSAS/MANASSAS
  PARK...RAPPAHANNOCK...SHENANDOAH...SOUTHERN FAUQUIER...
  SPOTSYLVANIA...STAFFORD...WARREN AND WESTERN LOUDOUN. IN WEST
  VIRGINIA...BERKELEY...EASTERN MINERAL...HAMPSHIRE...HARDY...
  JEFFERSON AND MORGAN.

* FROM LATE WEDNESDAY NIGHT INTO FRIDAY MORNING

* AN UPPER LEVEL LOW PRESSURE OVER THE WESTERN GREAT LAKES WILL
  DROP SOUTHWARD INTO THE OHIO VALLEY WEDNESDAY INTO THURSDAY. AS
  THE UPPER LOW DROPS SOUTHWARD...LOW LEVEL FLOW IS FORECAST TO
  RAPIDLY INCREASE OVER THE AREA WEDNESDAY NIGHT RESULTING IN
  SIGNIFICANT MOISTURE TRANSPORT INTO THE AREA. PERIODS OF HEAVY
  RAINFALL ARE ANTICIPATED LATE WEDNESDAY NIGHT THROUGH THURSDAY
  NIGHT ACROSS THE CENTRAL MID-ATLANTIC. THE PERIOD OF MOST
  INTENSE RAINFALL IS EXPECTED LATE WEDNESDAY NIGHT THROUGH EARLY
  THURSDAY AFTERNOON. WIDESPREAD RAINFALL AMOUNTS OF 3 TO 5 INCHES
  ARE EXPECTED WITH LOCALIZED HIGHER TOTALS IN AREAS OF REPEATED
  ACTIVITY. EASTERN SLOPES OF MOUNTAINS SUCH AS THE NORTHERN BLUE
  RIDGE AND CATOCTIN MOUNTAIN ALSO HAVE AN INCREASED RISK FOR
  HIGHER RAIN TOTALS.

* POTENTIAL EXISTS FOR FLASH FLOODING OF SMALL STREAMS...CREEKS
  AND URBAN AREAS ESPECIALLY IN AREAS OF REPEATED ACTIVITY.

PRECAUTIONARY/PREPAREDNESS ACTIONS...

A FLASH FLOOD WATCH MEANS THAT CONDITIONS MAY DEVELOP THAT LEAD
TO FLASH FLOODING. FLASH FLOODING IS A VERY DANGEROUS SITUATION.

YOU SHOULD MONITOR LATER FORECASTS AND BE PREPARED TO TAKE ACTION
SHOULD FLASH FLOOD WARNINGS BE ISSUED.
Keeping Reading...
A tractor trailer overturned on Interstate 95 south at mile post 145 in Stafford at 4:45 a.m. 
From VDOT: 
Interstate 95 southbound in Stafford County will be reduced to one lane tonight at 8 p.m. just north of Garrisonville Road to remove an overturned tractor trailer.

Southbound lane closures are estimated to be in place for approximately one hour to remove the tractor trailer from the interstate shoulder at mile marker 145.

Virginia State Police will provide traffic control at the scene. Motorists are encouraged to use Route 1 southbound as an alternate route to avoid delays.
Keeping Reading...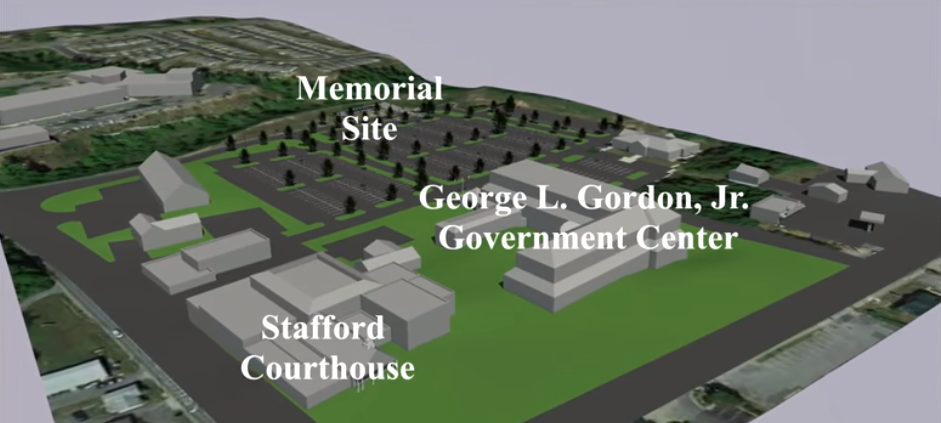 Submitted: 
The Stafford Armed Services Memorial Commission has amended its call for a special graphic art design to be engraved on the Memorial Wall that will be a focal point of the Stafford Armed Services Memorial. The call is now open to all artists and the deadline has been extended to Monday, October 31, 2016. Interested artists are asked to create an original design that represents the diversity of services, time, eras and demographics for each of the five branches of the military (Army, Navy Marine Corps, Coast Guard and Air Force) and their families over the entire history of the Revolutionary War to present day.

For more than 200 years, residents of Stafford County have served honorably in our nation's armed forces to preserve freedom and democracy. From the Revolutionary War to the present conflicts in Iraq, Afghanistan, and throughout the world, many of these men and women have made the ultimate sacrifice. The goal is to recognize and remember their sacrifice, and that of their families, by constructing an inspiring memorial that will preserve not only their memory for future generations but also honor all veterans who have served the nation. The memorial will be a fitting place for the public to honor the fallen, salute veterans, and remind citizens that the preservation of freedom requires service and sacrifice.

After juried review of submitted materials, three finalists will be selected for secondary review by the Armed Services Memorial Commission. The finalists will be selected based on artistic merit, relevance to the exhibition theme, inclusion of required elements and suitability for display in the exhibition space. One winner will be selected and awarded an honorarium of $4,800 along with recognition at the memorial.

The Stafford Armed Services Services Memorial will be built on the grassy hill directly behind the parking lot behind the George L. Gordon, Jr., Government Center, at 1300 Courthouse Road, Stafford, VA 22554. Stafford plans to break ground by the end of the year on the project.

For detailed submission guidelines, please visit the Stafford Armed Services Memorial website at www.StaffordArmedServicesMemorial.weebly.com. There is no fee to enter the competition. The deadline for submissions is 8:00 p.m. on Monday, October 31, 2016. For more information, please contact Sue Henderson at (540) 842-4995 or sue@focusbyhenderson.com.
Keeping Reading...
Updated 
*UPDATE: Yosue Joel Rios has been located and is safe.
Original post
From Prince William police: 
*MISSING ENDANGERED ADULT: The Prince William County Police Department is asking for the public's help in locating a missing, endangered adult. Mr. Yosue Joel Rios was last seen on Saturday, September 24 at approximately 9:30AM at an address located in the 8200 block of Wycliffe Ct in Manassas. Mr. Rios is believed to have left the residence voluntarily and may be in need of assistance which qualifies him as being endangered. Anyone with information on the whereabouts of this individual is asked to call police at 703-792-6500.

Yosue Joel Rios is described as a 26-year-old Hispanic male, 5'6'', 180lb with brown hair, brown eyes, a mustache, and full beard.

At the time, he was last seen wearing a black shirt, khaki shorts, black shoes, and a "LA Lakers" black baseball cap with yellow lettering
Keeping Reading...
The Donation Place, formerly known as the Too Good to Waste Place, at the Prince William County Landfill will temporarily close Oct. 1.
The landfill chose not to renew its contract with World Trade Co. in Woodbridge which operated the Donation Spot. The contract expires Sept. 30, 2016, said landfill spokeswoman Deborah Campbell.
More in a press release:
Beginning October 1, 2016, The Donation Place @ The Landfill will be temporarily closed to find a new operator and to make necessary repairs to the building that houses the program.

The County's Solid Waste Division, which operates the Landfill, is evaluating alternatives for the program and trying to identify the right kind of partner(s) to operate the facility once the building improvements are complete. "The Solid Waste Division remains committed to offering reuse programs at its' two citizen convenience sites, but right now we need to take some time to improve our facility and to try to find the right type of operator," states Scott MacDonald, Recycling Program Manager. "Our goal is to keep this material out of the landfill, which will extend the life of the landfill and give these materials additional useful life."

Residents are encouraged to donate reusable clothing, shoes and textiles as well as larger household items and furniture to not-profit organizations like ACTS, B-Thrifty, Carousel Consignments, Community Thrift Consignment Solutions, Goodwill, GreenDrop, Habitat Restore, Salvation Army, SAVERS, Sisters Thrift & Consignment, Village Economy Stores, Vincent DePaul Thrift Shop, Your Favorite Boutique or other businesses and charities that accept re–usable items. For now, residents will not be able to donate or leave these items at Prince William County Solid Waste Facilities.
In preparation for the closing, Solid Waste staff has updated its website listing of area second hand, thrift, and consignment shops. In addition, there are also several web-based exchange sites such as Craigslist and Freecycle where residents can exchange, or sell reusable items.

Visit www.pwcgov.org/trashandrecycling under Recycling/Reuse to find more donation, consignment and resale options.
Keeping Reading...