Subscribe Now for Free!
Get
updates straight to your inbox.
The Latest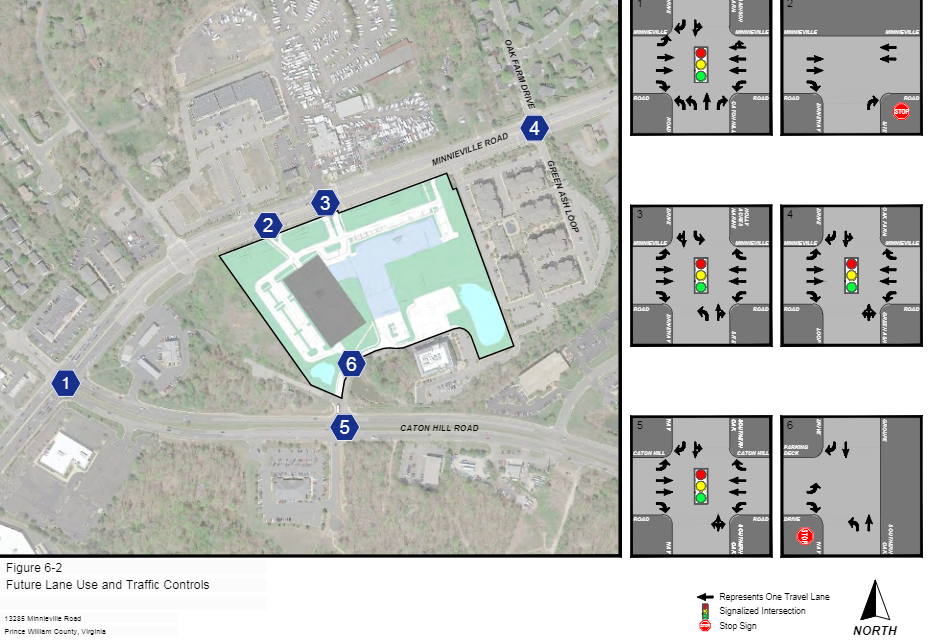 WOODBRIDGE — If Kaiser Permanente builds a new medical campus, its patients are sure to follow.
The 335,000 square feet Kaiser South Northern Virginia Hub campus would be located on Minnieville Road, east of Caton Hill Road in Woodbridge. A new traffic analysis of the Minnieville and Caton Hill roads in the proposed development area shows about 530 trips to the center would be made during the morning hours and about 580 in the afternoon.
On a Virginia Department of Transportation-rated scale of A being the best and F the worst, the largest nearby intersection at Minneivlle and Caton Hill roads today operates at Level of Service D in the mornings, where there are a lot of cars but drivers can easily maneuver around the intersection. In the afternoons, it's Level E where conditions are worse.
By 2020, traffic at the intersection will worsen, according to the study, with the intersection operating at Level E during the morning and afternoon peak rush hours, with some lanes operating at Level F. The study takes into account for 2% growth in traffic related to population growth in the area between now and 2020. (more…)
Keeping Reading...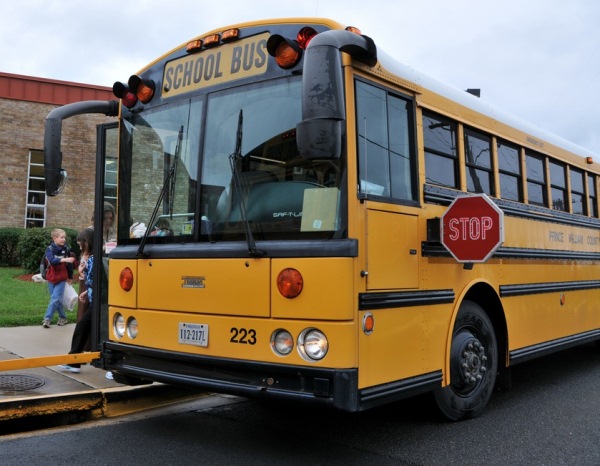 PRINCE WILLIAM COUNTY — A total of 4,000 public school buses in Virginia, including those in Prince William County, has been upgraded.
The parking brake upgrade for 340 Prince William County school buses was completed on July 26. This new layer of protection adds an interlocking device which prevents the parking brakes from accidentally disengaging.
The Thomas Built Buses were not unsafe without this feature, but now have an extra layer of protection that is required by state law.
The Virginia Department of Education (VDOE) discovered the missing feature this past spring. Immediate action was taken by Sonny Merryman Inc., a bus dealer with its Northern Virginia headquarters in Bristow, to upgrade all affected buses before the start of the 2017-18 school year.
Over the course of 10 weeks, a specialized team of a dozen field technicians traveled throughout 86 school districts, installing the interlocking device on over 2,000 public school buses.
VDOE is continuing to track the installation progress on other affected public school buses.
Keeping Reading...