Subscribe Now for Free!
Get
updates straight to your inbox.
The Latest
Commuters on Virginia Railway Express had to contend with long delays on Friday.
A portion of the track just south of Long Bridge across the Potomac River in Arlington caught fire, leaving passengers stranded for hours.
This morning, the transit agency issued an apology.
First, we would like to apologize to everyone affected by the service disruption last Friday evening due to the brush fires north of Crystal City. We know that some of our passengers got home some three to four hours late and understood this is a major inconvenience. As a follow-up, we would like to explain the timeline of events.
Once the fire was out, bridge inspectors were sent to make sure the bridge was stable enough to handle rail traffic, but they became stuck in traffic delays.
More from VRE: (more…)
Keeping Reading...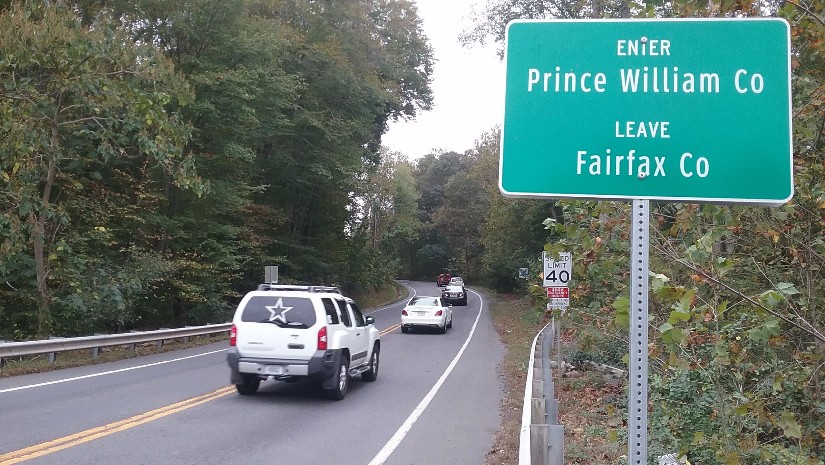 We're taking some of the questions that we didn't have time to address at the Davis Ford and Yates Ford Traffic Think Tank on Oct. 19, and we're getting answers.
Today's question:
"Is there any way to remove some of the traffic lights on [Route 28] to make it more efficient?"
Virginia Department of Transportation Prince William County Liason Richard "Dic" Burke said:
"Anytime you remove a traffic signal it would reduce delay. However, to replace you would either have to have some restriction of movement, either no left turn for the median or you'd have to build an interchange which would take up a lot of room, right-of-way, and cost a lot of funds. We are looking at with a county, with some of their stuff alternative intersection designs, some things that we're looking at…not making a left at the signal but to go up and make maybe a U-turn in the middle, sort of like a "Michigan left."
What's a "Michigan left?"
Burke explains:
"I think well we call them now, here is "R-cuts." So, you actually go past the intersection; you make a left and the median to come back to make a left."
Keeping Reading...
Sponsored Post