Aquia Police Program Activated Just in Time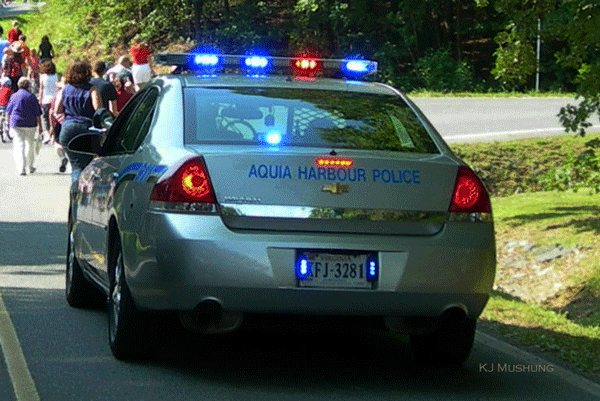 By PATRICIA S. HARMAN
Aquia Harbour Police Department Chief
Accepting community assistance is always a double-edged sword for a police chief. The idea that people want to work as a team with their public safety officials is endearing and desirable but then there is the additional work; training, monitoring, mobilizing and more. It can be endless.
When my emergency manager brought the idea of CERT (Community Emergency Response Team) to me, I hesitated. I run a community policing-based platform, and the idea of my community working hand-in-hand with my officers is as second nature to me as breathing. Even so, I hesitated. I agreed to do it, but I know now that I never really processed the full value of this program. I am well trained in the positive outcomes of team building with a community. It was taught to me by my mentor and one of the most revered police chiefs in the country: Charlie T. Deane of the Prince William County police. It enhances the quality of life of all who are involved, it builds strong communities where neighbors cooperate instead of argue and look after each other's kids. There are fewer complaints about police and more confidence about the police department's ability to protect them.
It was Friday night, June 29 at 9:30 p.m., and we were just wrapping up our very first CERT training. Though the instruction was engaging and the participants were energized, I was exhausted that day and couldn't wait for it to end so I could go home. As we broke for the night, my emergency manager had put the weather radar up on the screen – there was a lot of red headed our way. Maybe going home wasn't in the cards just yet.
I went back to the police station, and 10 minutes later all hell broke loose. A rare storm, a derecho, which is basically a tornado with straight winds, enveloped our community of about 8,000 people located 30 miles south of the nation's capital and began to rip it apart. Power poles snapped in half and sparked and smoked in the night. Trees of massive size fell on houses and blocked the roads, cutting off all access to two-thirds of our community. Visibility was zero, and people were scared.
After the initial thrashing died down some 20 to 30 minutes later, three CERT members immediately responded to the police station with chain saws, towing chains, flashlights and medic bags. They disbursed into the community along with Aquia Harbour police officers until 3 a.m., when full access to our isolated population was finally achieved, thanks to local firefighters.
CERT members answered the call for service the next day when phones needed to be manned, blocked intersections where downed power lines needed to be watched over and performed welfare checks on the elderly to the 1,800 homes that were without power in the searing heat.
The CERT volunteers were fearless, tireless, effective and desperately needed as I have a very small agency. Many of them had worked through the night. Forty-eight hours out, we were still dealing with 500 homes without power and three blocked roads, but we count our blessings that no injuries occurred. CERT also set up a cooling station and stocked it with drinks, snacks and games, and it was packed with very grateful residents.
If you are ever asked to support CERT in your community, say yes.
Post Your Email Notices, Press Releases, Event Fliers, and Photos
Subscribe to the weekday Breakfast Links email FREE!
Get
updates straight to your inbox.