Old Bridge Road such a hot topic, we need a drink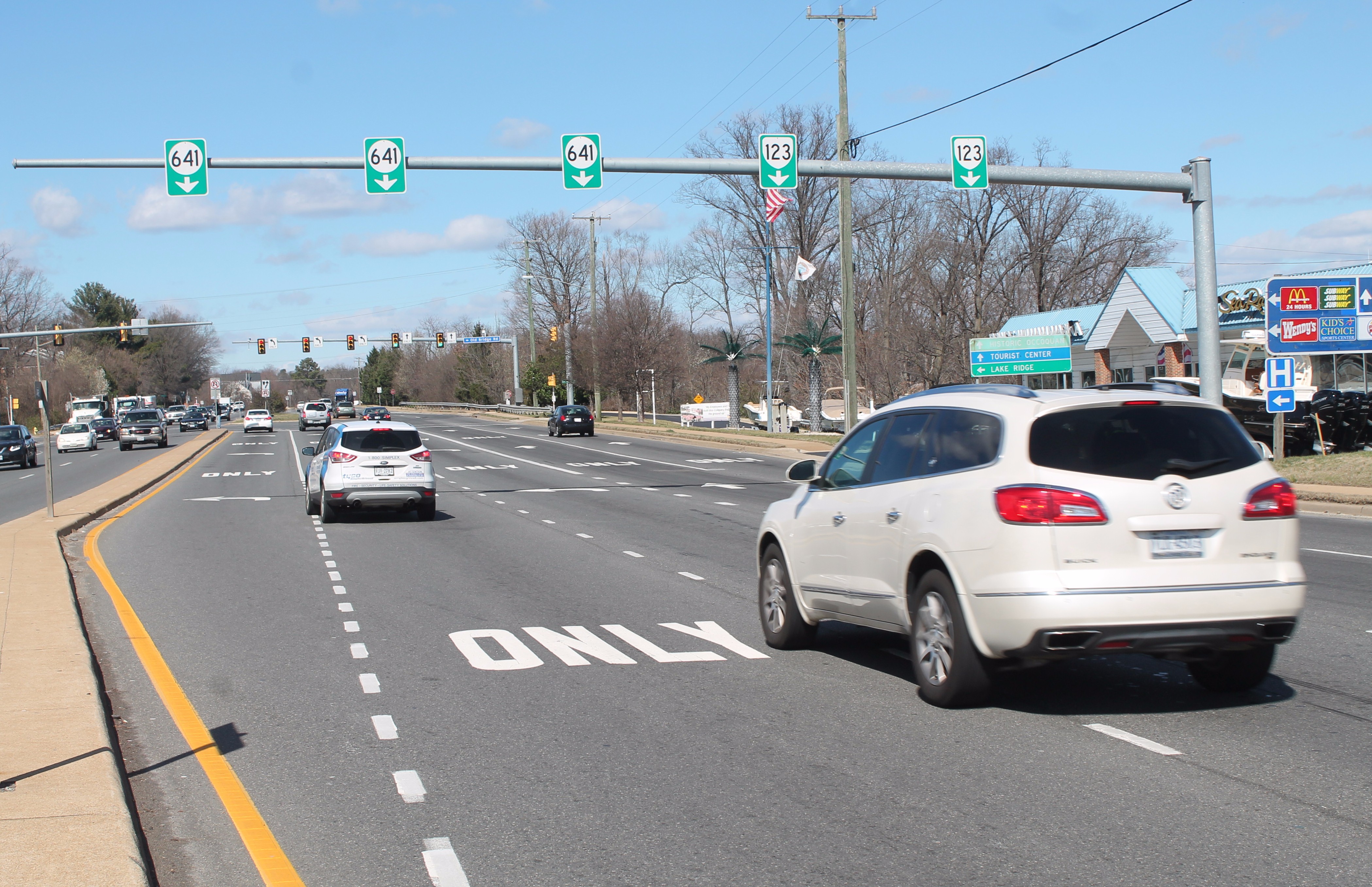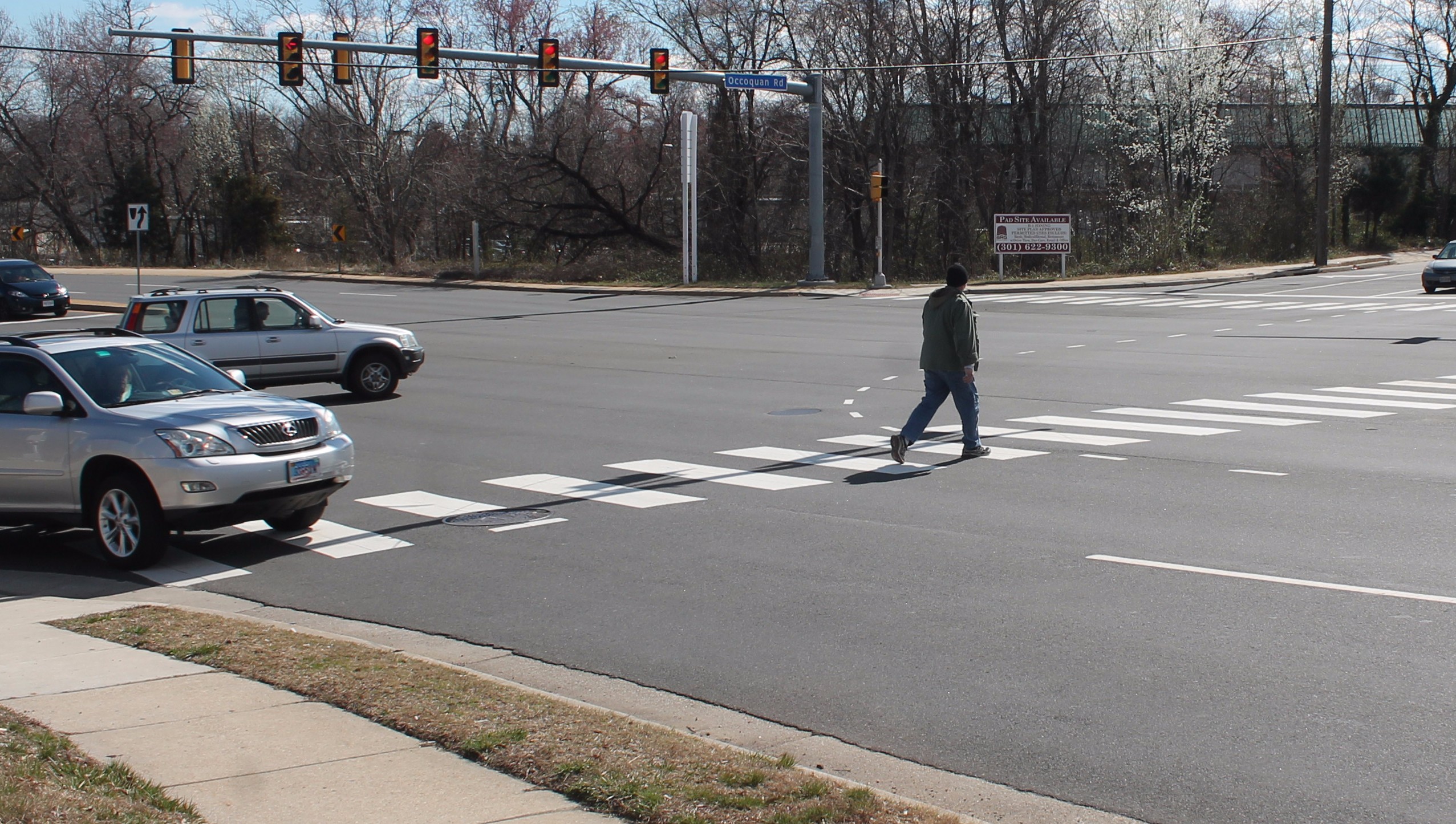 LAKE RIDGE, Va. — For Lake Ridge residents, it's no secret that a quick jaunt down Old Bridge Road to Interstate 95 is a thing of the past. There's only so much room on the four-lane road, and couple that with a growing population, and rush hours seem to go on longer than expected.
Folks at the Virginia Department of Transportation (VDOT) and Prince William County hear the complaints about the traffic and are looking for solutions, even if it means extending a turn lane or adjusting the timing on a particular traffic signal. These are low-cost fixes that benefit the motorists to some extent but are not the magic pill that everyone is looking for.
"It's a congested corridor," said Richard Burke, VDOT Transportation and Land Use Director. "There's only so much we can do. "The suggestions help red flag certain parts of the problem, but any action needs "a little more analysis."
Diverting the traffic to a lesser used route is one fix that VDOT has utilized in the past, and they are now looking at it for the Old Bridge Road corridor as well. For Prince William Parkway traffic coming in from the northwest, a sign was erected near the intersection of Prince William Parkway and Old Bridge Road in February to entice motorists bound for I-95 to stay on Prince William Parkway and not use Old Bridge Road.
This sign came out of a think tank discussion with Occoquan District Supervisor Ruth Anderson. It introduces an option for drivers heading to I-95 in that area, but it can only help so much.
A project on the books to help congestion is widening Route 1 between Occoquan Road and Featherstone Road in Woodbridge. This will provide an option for traffic heading north, so traffic from Old Bridge Road can bypass I-95 and hit Route One to cross the river.
At least that's how it works on the traffic engineer's plan. That project began in May 2016 and is scheduled to be completed in fall 2019.
Projects completed to address the congestion on Old Bridge Road included the project at the Prince William Parkway Intersection with Old Bridge Road, that added lanes and improved the curve of the existing free flow lane.
Then another project on eastbound Minnieville Road between Caton Hill and Old Bridge roads which widened a portion Minnieville Road to four lanes and expanded the existing Tackett's Mill Park and Ride lot.
Lastly, there was the widening of Prince William Parkway from Hoadly Road to Old Bridge Road, incorporating right turn lanes in a few spots. These may have helped some, but the congestion remains an issue.
VDOT traffic engineers are always looking at the traffic signal timings as well, tweaking them from time to time, but again, the traffic is relentless.
"It's something we always keep an eye on," said Jenni McCord, VDOT Northern Virginia spokeswoman.
The Old Bridge Road situation traffic will be the topic of discussion at a meeting on March 8. Prince William Department of Transportation Director Rick Canizales will be there with a panel of experts to include representatives from VDOT, the Northern Virginia Transportation Authority, and operators of the I-95 E-ZPass Express Lanes Transurban, who will speak with area residents to look at the problems and discuss some possible solutions.
While Canizales didn't want to jump ahead with suggestions before he hears from everyone, he admitted that it's "very complicated."
The meeting, which will be in the form of both a social mixer and then a panel discussion will take place at Waters End Brewery, located at 12425 Dillingham Square, in Lake Ridge from 7:30 to 9:30 p.m., Wednesday, March 8. The event is organized by Supervisor Ruth Anderson and Potomac Local News Publisher Uriah Kiser.
Questions for the panel may be submitted ahead of time on Twitter @PotomacLocal, or on Potomac Local's Facebook page.
Burke and Canizales are looking for something positive out of the meeting.
"Hopefully the county can make a determination on going forward," said Burke.
Post Your Email Notices, Press Releases, Event Fliers, and Photos
Subscribe to the weekday Breakfast Links email FREE!
Get
updates straight to your inbox.