Join us at for a beer at Water's End Brewery to talk about improving the Old Bridge Corridor/I-95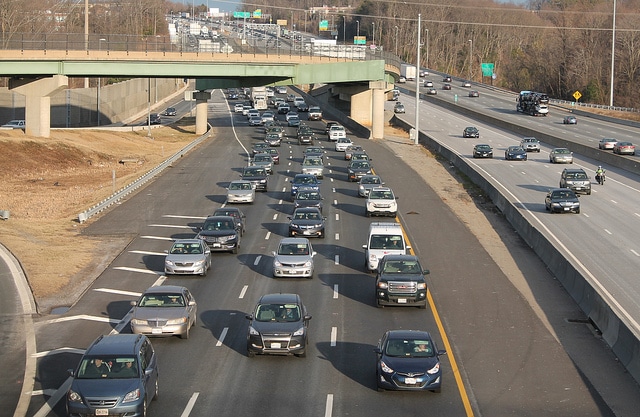 Forward Motion Commotion: Let's Get Old Bridge Traffic Moving"…an event sponsored by Potomac Local in partnership with Occoquan District Supervisor Ruth Anderson.
Traffic Congestion Think Tanks for the Occoquan District started in 2016 and continued in 2017. We are determined to mitigate the rush hour congestion along the Old Bridge Road corridor for morning and evening commuters and residents trying to move about. A couple of improvements are in progress. Now, we need more.
Come and meet Prince William County Department of Transportation (DOT) and VDOT leaders who will explain how projects are vetted and funded. Other transportation experts will also attend. Potomac Local News Publisher Uriah Kiser will moderate a panel discussion, with questions from area residents, focused on getting traffic moving again on Old Bridge Road.
Email your questions about traffic in the Old Bridge Road Corridor for the panel to potomaclocal[at]gmail.com.
Map and Input Stations will be staffed with people ready to document your ideas. Intersections and other known opportunities for improvement include:
— Intersection – 123/Old Bridge Road (OBR)
— Intersection – Occoquan Rd./OBR
— Intersection – Tanyard Hill Rd./OBR
— Intersection – Minnieville Rd./OBR
— Intersection – Prince William Pkwy/OBR
— Miscellaneous – Minnieville/Smoketown/Springwoods, etc.
— I-95 interchange with Route 123
— Public Transportation
Unlike last year's series of Occoquan congestion think tank meetings, this event will be a one-time opportunity in 2017 to provide your input in person. Following the meeting, we will continue to take ideas via email, calls and on our website: SupervisorRuthAnderson.com. So, if you have concerns and/or ideas or want to learn more about the process of getting ideas to the drawing board…this Think Tank is your opportunity.
The event will take place at Waters End Brewery, located at 12425 Dillingham Square, Lake Ridge, Va., from 7:30 to 9:30 p.m., Wednesday, March 8, 2017.
**Limited space! You must register to attend. By registering you are saving your spot but you will also receive one complimentary beer from Water's End.**
Post Your Email Notices, Press Releases, Event Fliers, and Photos
Subscribe to the weekday Breakfast Links email FREE!
Get
updates straight to your inbox.