Top Stories of 2013
Here are the 10 most-read stories on PotomacLocal.com in 2013.
10. Virginia cracks down on drunken driving, texting behind wheel
In 2013, lawmakers made texting while driving a major offense for drivers on Virginia roadways, as well as put in place stiffer fines on drunken driving. Fines and penalties were stiffened, and that sparked the interest of many of our readers who wanted to know how the new law would affect them.
One of the changes to the law that came this year is that police must now see you texting while behind the wheel before they issue a fine.
9. Bad driver caught on tape
In November, an anonymous driver with a dashboard video camera traveling north on Interstate 95 from Fredericksburg into Stafford County caught a tractor trailer swerving all over the road.
The videographer tailed the tricky truck all the way to mile post 143 at Aquia Harbour, where the truck did something many drivers on the highway don't see everyday.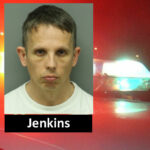 8. Aquia Harbour man arrested on child porn charges
When a man who lives in Aquia Harbour in Stafford County was arrested on child pornography charges, our readers took notice.
The suspect, Joseph Darin Jenkins, 44, was arrested in May and was then extradited to North Carolina where charges were filed against him.
Jenkins also had previous a previous address in Virginia Beach, in addition to Aquia Harbour.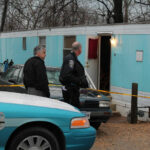 7. Woman shot to death inside Dumfries home
Police in January were called to a home in Dumfries were they found the body of a woman who had been shot to death.
Police said the two suspects in the case knew the victim. Neighbors said a man, identified as the boyfriend of the victim, who was inside the home when the victim was shot, came running outside screaming for help.
Police obtained warrants for the arrest of the suspects, who were brothers.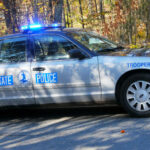 6. Man walks in front of tractor trailer, dies
A man walked in front of a tractor trailer on Interstate 95 in Stafford County.
The unfortunate incident back in April claimed the life of the man. It also made for a hair-raising day for commuters making their way south as traffic was back up for more than eight miles.
Numerous witnesses told police the man simply stepped out in front of the oncoming truck and that the driver was unable to swerve to miss him.
The arrest of a man charge with raping a 24-year-old woman at a home in Woodbridge caught the attention of our readers this year.
Police said the crime took place at a home on Putnam Circle.
There were 67 rapes in Prince William County in 2012, according annual crime statistics. The number of rapes increased 45% over the previous year.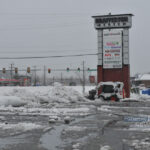 4. Snow
A snow storm that brought snow, slush, and ice to the region was a major story in March.
The snow accumulated as much as six inches, and up to seven inches in Stafford County.
Spotsylvania County also picked up about seven inches of snow in the storm.
The snowfall was less than originally predicted, as the National Weather Service had made initial predictions of up to 10 inches of snow across the region.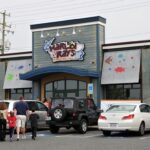 Employees of Marlin and Rays, a concept restaurant with locations in Stafford and Manassas, found out when they showed up to work in January: Their restaurant was closing.
The eatery former Ruby Tuesday restaurant at the Doc Stone Commons was converted to a seafood restaurant.
A total of 13 Marlin and Rays – all of them – closed their doors after just eight months in business.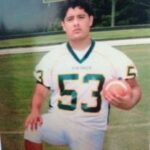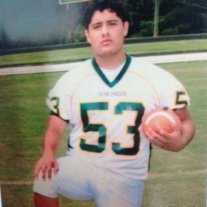 2. Woodbridge football player slain
A day after the Woodbridge Vikings Varsity Football Team won a Friday night game, the team and the school learned one of their football players had been stabbed to death in a park.
Kenny Diaz, 18, was slain after he and a group of friends approached a 19-year-old woman who allegedly robbed his friend. Diaz and company had planned to rob her, according to police.
Motives aside, students at Woodbridge Senior High School came together to mourn the loss of a young life and urged their fellow students to wear red clothing to class.
1. Three shot, killed at Quantico Officers Candidates School
A man and a woman were shot, and a gunman took his own life at the Officers Candidate School at Quantico in March. Potomac Local News was first to break this national story.
Officials identified the victims as Lance Cpl. Sara Castromata, 19, of Oakley, Calif., Corporal Jacob Wooley, 23, of Guntown, Miss., and the shooter, Sergeant Eusebio Lopez, 25, of Pacifica, Calif.,
Post Your Email Notices, Press Releases, Event Fliers, and Photos
Subscribe to the weekday Breakfast Links email FREE!
Get
updates straight to your inbox.