Stafford Official Cavalier Emerges from Hospital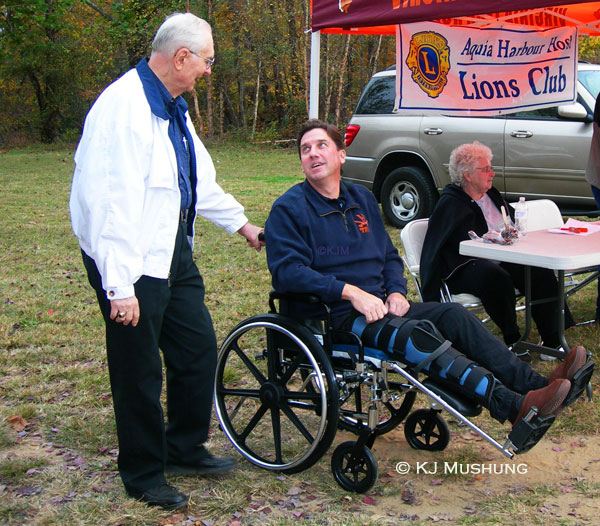 EXCLUSIVE 
By KJ MUSHUNG
NORTH STAFFORD, Va. — Board of Supervisors member Jack Cavalier made his first appearance since being hit by a tractor-trailer in September at Aquia Harbour's Oktoberfest celebration Oct. 27.
Cavalier was promptly greeted by neighbors and friends. He said that he was released from the physical rehab facility just the day before and he wanted to come to the festival because he comes every year.
The Aquia Host Lions and Aquia Evening Lions Clubs hosted Oktoberfest, which was held in Lions Park. Cavalier is a member of the Lions Club and a resident of Aquia Harbour.
Post Your Email Notices, Press Releases, Event Fliers, and Photos
The FREE email packed with local news
The FREE email packed with local news
The FREE email packed with local news
Sign Up