Stafford's Cavalier Injured in Crash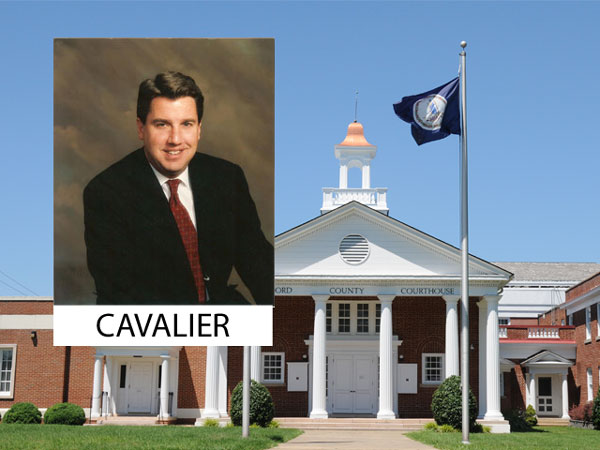 UPDATE
Injured Stafford County Board Supervisor Jack Cavalier is receiving bedside visitors at his hospital room in Fredericksburg.
One of them is fellow county Supervisor Paul Milde who spoke to Cavalier just prior to going into surgery Monday afternoon.
Milde reports Cavalier has suffered broken bones, a snapped femur, as well as suffered lacerations on his head and legs.
"Jack is a great asset to this board. He brings with him great experience and great understanding of the issues, and we need him back on this board," said Milde.
After a four-year absence from the Board, Cavalier was once again voted to serve Stafford's Griffis-Widewater Magisterial District last fall. He was sworn back into office in January.
It's not clear if Cavalier will be able to attend the next regularly scheduled Board of Supervisors meeting. It's also too soon to know if he will be recognized during the next meeting, said Milde.
STAFFORD, Va. — Police said Stafford County Griffis-Widewater Supervisor Jack Cavalier was injured Sunday night in a crash involving a  tractor trailer.
More from a state press release:
Virginia State Police are investigating a crash involving a pedestrian on Interstate 95. The crash occurred Sunday (Sept. 23) at 8:26 p.m.
A disabled Chevrolet Suburban was stopped on the right southbound shoulder of I-95 at the 143 mile marker in Stafford County. The driver of the SUV was standing outside his vehicle in the far right, southbound travel lane when he was struck by a southbound tractor-trailer. The tractor-trailer swerved in an attempt to avoid the pedestrian, but was unable to change lanes in time.
The pedestrian, Jack R. Cavalier, 53, of Stafford, was transported to Mary Washington Hospital for treatment of non-life threatening injuries.
The tractor-trailer driver, Stacey L. Glenn, 39, of Lyman, S.C., immediately stopped and called 911.
The incident remains under investigation by Trooper E.S. Frye. Charges are pending consultation with the Commonwealth's Attorney.
Post Your Email Notices, Press Releases, Event Fliers, and Photos
Subscribe to the weekday Breakfast Links email FREE!
Get
updates straight to your inbox.
Readers also enjoyed...
A word from our sponsors...