Wife Wishes Slug Driver Would Put Up Car Windows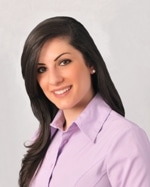 To roll the windows up or down when riding with Slugs? That is the question.
When cruising solo or with familiar people, that question is more easily answered. But when driving Slugs up and down the High Occupancy Vehicle lanes, it could be a bit trickier.
Sure, the weather has been beautiful, and who doesn't love the fresh air? Problem is, Slugs don't usually have a say in opening or closing the windows, or adjusting the heat or air conditioning – and technically, Slugs are supposed to remain "seen and not heard." So, what's a Slug to do when the driver decides to go full speed ahead with the windows down if they're not comfortable?
To the non-commuter, this topic may seem silly; however, as a Slug that has experienced this very situation more than once, I can tell you, it's nothing to joke about. Rolling the windows down at 70 mph or more can be a very serious issue.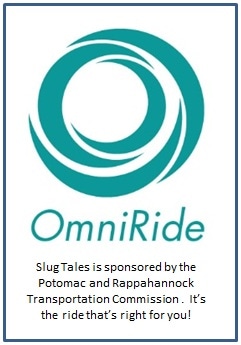 Back when I used to Slug from Potomac Mills mall, I once rode with a gentleman who pulled up to the Slug line with all four windows rolled down. I remember the weather was beautiful that morning, in the 70's and not a cloud in sight. It was the kind of day that you might be tempted to call in sick, just to stay outdoors and soak up the sunshine, rather than being stuck in the office all day. But I digress…
I was first in line, so I hopped in the backseat while another passenger sat in the front passenger seat, and off we went.
Drivers normally roll the window down to call out their destination when they approach the Slug line, but generally speaking, all windows are up and the heat or AC is running once they're on the highway.
At first, the breeze felt nice and I daydreamed about staying out and enjoying it all day. Then came the hardcore heavy metal, which was quite unexpected, coming from this 30-something professional (driving a hybrid, by the way). But, whatever. Music choice is not something that bothers me either way, but it was VERY loud.
When we got onto the HOV lanes, I assumed that the windows would go up, the AC would be circulating, and the music might be turned down a bit. The really crazy screaming part of the song had just kicked in, and I began to accept that my morning nap was not going to happen that day. Not to mention, my hair was whipping around in the wind, getting more and more tangled by the second.
I decided at that point that rules were meant to be broken, at least some of the rules are, and it was time to roll my own window up. However, I was still new to the Slugging world, and not yet comfortable complaining to the driver. Instead, I used my phone to record the part of the ride, and jokingly sent it to some friends. Welcome to my world, I told them. The wonderful world of Slugging!
A few weeks later, I rode from the same commuter lot one morning with a lady I'd never met before. As we waited in the lot for another passenger, her cell phone rang, and she said it was her husband. They hadn't realized that they were both driving to work on the same day, and he told her that they should have planned to ride together.
Shaking her head and laughing as she hung up the phone, she exclaimed, "I can't ride with him! I can't stand his music, and he insists on leaving all of the windows down, even with Slugs in the car!"
Hmmm, I thought… her husband couldn't possibly be the same man I'd ridden with just a few weeks earlier, could it?
Just as the thought ran through my mind, there was the same 30-something hybrid driver, music cranked and windows down, pulling in right behind us in the Slug line.
His wife waved at him in the rear view mirror, and again, shook her head.
"I hope he at least turns the music down when people get in," she wondered out loud.
I wanted to tell her, no. No, he won't turn the music down.
And he won't roll those windows up, either.
Post Your Email Notices, Press Releases, Event Fliers, and Photos
Subscribe to the weekday Breakfast Links email FREE!
Get
updates straight to your inbox.