Pools are Few for Area Swim Teams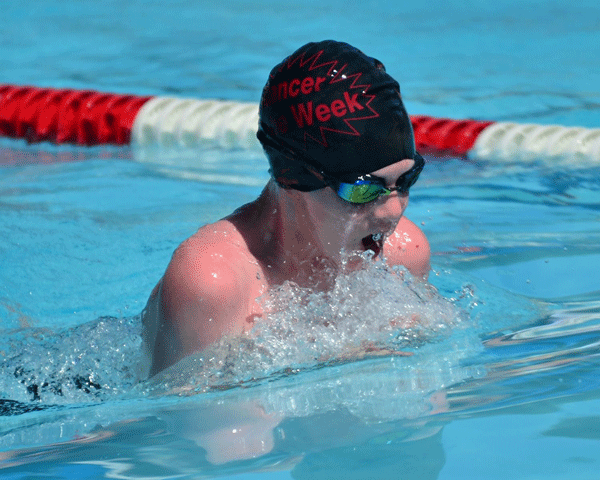 LAKE RIDGE, Va. — After it appeared the Lake Ridge Lancers Swim Team was going to lose their home of 40 years, the team knew they had some decisions to make.
Last week, the Lake Ridge Community Swim Club decided to not invite the Lancers back for the 2013 season, citing the team had grown too large to use their facility. But with few available swimming facilities in the area, the Lancers may still need to use the pool they've called home since 1972.
The swim team Board met Monday with the governing Board of the Lake Ridge Community Swim Club, and the Lancers – after the swim club's unexpected decision drew ire from the community – were ultimately invited back next year.
Lancer team vice president Lori McDonald said a moderator was brought in to keep the meeting cordial.
"[The Lake Ridge Swim Club] decided that we could come back next year. Last Friday we got an email, saying they reconsidered and we have been invited back. What we have agreed to, based on that email, was to enter into negotiations with them," McDonald said.
Negotiations between the team and swim club are ongoing, but no final decision has been made as to whether the team will return to the club next year. Many expressed their frustration about the lack of communication between the team and the swim club Board. A final decision could be months away.
"I think we're not ready to burn any bridges yet and we're investigating all of our options and one of those options includes returning to the Lake Ridge Swim Club, but it's not the only option that we're investigating at this time," said McDonald.
But if terms cannot be agreed upon, where will the team go? Parents of swim team members say having enough places to swim has been a long-time issue in Prince William County. It's a problem parks and recreation officials are all too familiar with.
"We have a lot of people that want to swim – and not enough swim lanes, basically," said Prince William County Parks Department spokeswoman Dianne Cabot.
In 2006, the county took out bonds to pay for the addition of four new swim lanes at the Chinn Aquatics Center in Lake Ridge. But the economy tanked and the project was put on hold.
"There is a need for this but it's not in the plans, there's no money for it; to build any more facilities. It's a very timely question – the problem is that it takes a lot of money to build a community center or recreation center," Cabot said.
It could take anywhere from 10 to 12 years before county residents begin to see more public swimming pools built, she added.
That comes as more than 4,000 participants in the Prince William County Swim League, which includes the Lancers team, had just three to four viable facilities for them to use this year, according to Cabot: Veterans Park and Hammill Mill pools in Woodbridge, Graham Park Pool in Dumfries, and Birchdale Pool in Dale City.
The shortage of swim lanes in Virginia's Potomac Communities is being addressed Stafford County, where a new aquatic center will be constructed off Va. 610. A need for pool facilities, much like the need in Prince William County, prompted this new facility in North Stafford.
According to the Stafford County Parks and Recreation office, this new aquatic center will take some much needed pressure off of the local public pool facilities in Stafford.
Post Your Email Notices, Press Releases, Event Fliers, and Photos
Subscribe to the weekday Breakfast Links email FREE!
Get
updates straight to your inbox.