McDonnell at Quantico to Sign Unclaimed Ashes Bill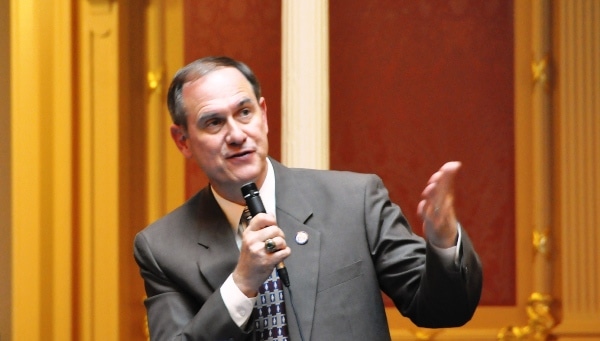 QUANTICO, Va. — The unclaimed ashes of veterans may now have a proper burial thanks to new legislation that will be signed today at Quantico.
Virginia Delegate Richard Anderson, R-51, Prince William, will join Gov. Robert F. McDonnell at the Marine Corps base where he'll sign a new bill that requires funeral home directors and crematory owners to use a computer database through Virginia's Department of Veterans Services to check the military status of the names of unclaimed cremains, or unclaimed ashes. If the cremains belong to a military veteran, the state will now claim those ashes and give them a full military burial.
"There's a fairly sizable quantity of these remains that are typically sitting on shelves at crematories, and some of them have been there as long as a decade," said Anderson. "Many families don't claim the ashes because they can't afford to pay cremation costs."
Identified cremains will be buried at one of three Virginia veterans' cemeteries, one in central Virginia, one in the southwestern portion of the state, and the other in Suffolk.
Anderson said any costs to the funeral home or crematory director for using the computer database were not discussed, and he added he's received no negative comments about the program from such facility directors.
Anderson co-sponsored with Delegate Bob Tata, R-85, Virginia Beach.
This will be the second trip to the Potomac Communities in as many weeks for McDonnell. The governor came to the Stafford County Public Safety Center July 18 to sign new legislation that protects public safety workers.
Post Your Email Notices, Press Releases, Event Fliers, and Photos
Subscribe to the weekday Breakfast Links email FREE!
Get
updates straight to your inbox.