Slug Tales: Stopped by a Cop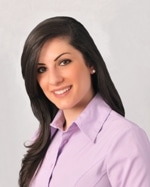 Never will I ever risk getting a ticket on Northern Virginia's High Occupancy Vehicle Lanes.
By not having a minimum number of passengers during the restricted hours, Monday through Friday from 6 a.m. to 9 a.m. northbound and 3:30 p.m. to 6 p.m. southbound, drivers take the chance of being ticketed, and those fines are not cheap. According to the Virginia Department of Transportation, the HOV lane fines in Northern Virginia range from $125 for the first offense to a maximum of $1,000 plus 3 points on your driving record for subsequent offenses.
Unless you're driving a motorcycle or a hybrid with clean special fuel license plates, you'd better have passengers in your vehicle when the restriction begins, or money to burn if you get caught violating.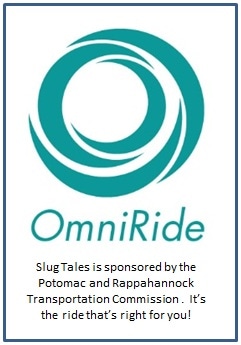 Not that I drive to work often, since I prefer to Slug or take the PRTC OmniRide bus, but you can bet your bottom dollar that I will pick up Slugs whenever I do end up driving. I've even picked up desperate Slugs I've passed at the Pentagon, left waiting after the restrictions are lifted at 6 p.m. As if speeding tickets aren't bad enough, I would much rather follow the rules and avoid an expensive ticket, while helping my fellow commuters to get home at the same time. It just wouldn't be worth it to me to drive solo and chance getting pulled over. That would really ruin my day!
Once, I drove in to my office in Washington, DC so that I could leave early for an appointment that afternoon. Although I had planned to leave by 2:30 p.m. to ensure that I was off of the HOV lanes when the restrictions began, things came up and I wasn't able to leave until after 3 p.m., leaving me only 15-20 minutes to drive as far as I could southbound on HOV.
I started to panic when I encountered traffic after passing the exit for Springfield, as the clock ticked closer and closer to 3:30 p.m. My heart raced as I scanned the shoulder of the highway for strategically placed Virginia State Troopers, just waiting for violators as a lion stalks its prey. I barely made it to the highway exit at Lorton, narrowly avoiding a ticket (and a total panic attack).
Last week, while waiting in the morning Slug line for a ride at the Horner Road Commuter lot, another lady decided to leave the line and get her car to drive the gentleman at the front of the Slug line and myself. She said she hadn't planned on driving and needed gas in her car, but it was past 8:30 a.m. and we didn't know if there would be anymore drivers picking up so late. We were grateful when she pulled up to the line and picked us up that morning, and thanked her for offering to drive.
As we cruised north on the HOV lanes, I noticed a car come speeding up next to us from the passenger side mirror. The driver, who I did not realize was a Virginia State trooper, looked at us and then changed lanes to get behind our car, flashing his lights. Realizing she was being pulled over, our driver mumbled that she must have been speeding, and promptly pulled onto the shoulder.
I felt badly for her, considering she wasn't even planning to drive that morning, and I really didn't feel like she was speeding. I wish I had noticed that the car next to us was a police officer, so that maybe I could have given her some warning. Oh well.
The driver rolled down her window as the officer approached, and went to hand him her driver's license, but the officer seemed uninterested.
"Do you have anyone in the backseat?" he demanded, peaking into the front driver's side window.
The driver rolled down her window to show the backseat passenger, which satisfied the officer. However, he informed the driver that the tints on her window were too dark – he must have not been able to see into the vehicle beforehand, and thought she was trying to get away with violating the HOV rules.
In the end, the officer let the driver go with a warning that her window tint was illegal in Virginia, though he didn't actually measure the tint after pulling her over. The three of us agreed that it most likely wasn't the tint that was an issue; he probably just wanted to catch an HOV violator to write a ticket.
And I'm glad that the officers are on the lookout for HOV cheaters. Too often, I see single drivers cruising up and down the HOV lanes during restricted hours, enjoying all of the benefits of the HOV lanes without taking any passengers off of the road. This only contributes to traffic, and isn't fair to those of us who obediently follow the rules.
One thing I can promise is that I will never be one of those HOV violators. No sir, not me. I was upset about a $35 parking ticket – there's no way I'd risk getting fined $125 or more for an HOV violation! I just wish others would feel the same. And what's the point in cheating, when you can always pick up Slugs?
Look for Slug Tales on Twitter @SlugTales, follow me and tweet me your commuting news, tips and stories.
Post Your Email Notices, Press Releases, Event Fliers, and Photos
The FREE email packed with local news
The FREE email packed with local news
The FREE email packed with local news
Sign Up