Slug Tales: Parking Habit Leads to Fine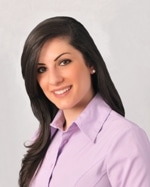 I got my first parking ticket yesterday.
Yes, I'm aware that parking is allowed in designated spaces only, and that I was partially parked on the crosswalk. I know it's against the rules. But I was desperate. And everyone else was doing it!
Coming from Montclair, the closest commuter lot is on the corner of Va. 234 and U.S. 1 in Dumfries. Less than five minutes from my house, it's so conveniently located, and there's a Slug line that I can take directly to the front door of my building. Coming home, there are two bus stops adjacent to my building, so I can just hop on in the afternoon and relax until I get back to my car – no long walks or getting on Metro. Hallelujah!
With all of those benefits, there's only one big, fat problem: parking.
To be at work at 9 a.m., I don't need to Slug until 8 a.m., at the earliest. And don't tell me to "just get there earlier." Rumor has it that lot is full by six o'clock! How much earlier could I possibly get there? I don't have the option to change my hours, as much as I would love to get home earlier than 7 p.m. every evening.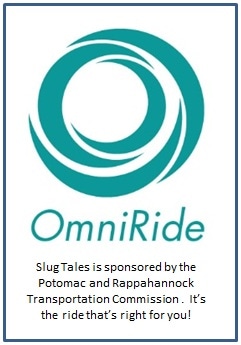 The commuter lot at Va. 234 also happens to be one of the only in the area, and with its easy access from U.S. 1 and Interstate 95, many commuters come from areas in Dumfries, Triangle, Stafford, and even Fredericksburg. With such fierce competition, I don't stand a chance at 8 a.m.
For the longest time, I had completely ruled out the chance of ever parking at that particular lot. I tried a few times without luck, before giving up and sadly passing by a line of cars waiting to take Slugs exactly where I needed to go, only to sit in traffic on my way to another lot.
And so, I became resigned to the fact that I'd have to move further north to Lake Ridge if I ever wanted to be within a reasonable distance of a commuter lot.
That is, until one Friday, when I gave the Route 234 lot another try, and stumbled upon open parking spaces.
Score! I thought. I'll start parking here on Fridays from now on!
Then, I became spoiled by "Route 234 Lot Parking Fridays." I started going to the lot on Mondays, too… then Tuesdays, Wednesdays and Thursdays! Sure, I was parking illegally, in spots painted with hash marks. But there were cars parked literally anywhere there was room – on the sidewalk, in the grass, on the curb. It just goes to show that commuters around these parts are THAT desperate for parking.
Every day, I worried that I'd come home to a parking ticket, but for weeks, I reveled in not being ticketed. I even found a regular illegal parking spot, and was occasionally annoyed when some jerk parked in it before I got there. I was saving so much in gas, getting on the road earlier, getting home so much easier – life was good.
Until now. Yesterday morning, I parked a bit further from my usual spot, dangerously over the line of the crosswalk. When I returned yesterday afternoon, my heart sank to find a little white envelope stashed under my windshield wiper. My luck had finally run out.
Of course, I plan to pay the $35 ticket. I broke the rules, and I acknowledge that. But I won't go out without a fight – at my earliest opportunity, I will visit the police station to contest the ticket, as the reverse side of the ticket allows. It may not do any good for my wallet, but I feel compelled to voice my concerns about the lack of parking in our area to whomever it may concern. Commuters aren't being flagrant of the law by parking illegally – we are just desperate for parking. I simply cannot pay this ticket without explaining myself… and perhaps pleading for a little mercy. I'll let you know how it goes.
In the meantime, you can find me in traffic on I-95, going back and forth to the Route 123 commuter lot.
Post Your Email Notices, Press Releases, Event Fliers, and Photos
The FREE email packed with local news
The FREE email packed with local news
The FREE email packed with local news
Sign Up