Former Cop, Ice Cream Shop Owner Faces More Charges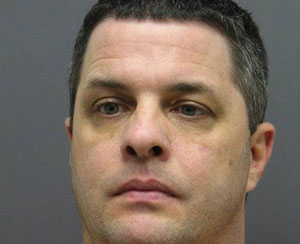 PRINCE WILLIAM COUNTY, Va. – More charges have been filed for a former Dumfries police officer and owner of a ice cream stand.
Joseph Ruhren, 42, now faces three counts of indecent liberties and two counts of carnal knowledge after detectives completed and investigation into events that occurred between 1999 and 2002 in the 3200 block of John Robinson Lane in the Virginia Commons Apartments near Dumfries, where a male teenager was sexually assaulted.
The victim was 14-years-old when the assaults began, and that the victim knew Ruhren, said police.
These new charges are on top of ones filed last year against Ruhren when he was arrested on suspicion of sexually assaulting another 12-year-old boy from Fredericksburg between 1996 and 2001.
Prior to his arrest, Ruhren served as a Dumfries police officer but left the force. He later became the owner of Jo Jo's Ice Cream stand in Dumfries, but put the business up for sale last year. The ice cream stand was purchased and reopened this year under a new name and ownership.