News

Nohe on New County Logo: Let's Move On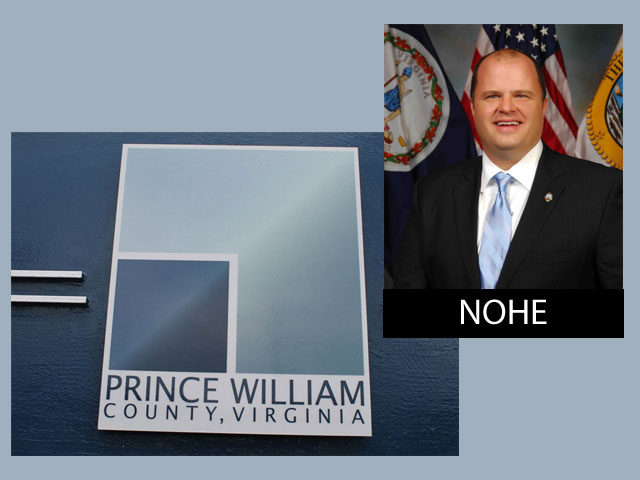 PRINCE WILLIAM COUNTY, Va. — Who likes Prince William County's new logo? Supervisor Marty Nohe does, and so does the county's economic development office.
So far, less than $10,000 has been spent on printing the new logo on letterhead and marketing materials. It has also appeared on road signs welcoming visitors to the county.
With its boxy, blue design with the county's printed name, the logo, in some instances, will replace the county's traditional seal used for decades.
And as public debate on the look of the new logo continues, Nohe and the economic development staff appear to be the only ones who do like it.
"We asked for a marketing study to be done… we do need to do a better job of marketing ourselves, we have received some criticism for being old fashioned in some of our marketing and I think we need to think of ourselves as more of a product – like they do in economic development – and less as a government."
Nohe owns and operates Appliance Connection in Woodbridge when not working on the Board of Supervisors, and fellow Board member Mike May said he might know a thing or two about marketing for business.
The Board of Supervisors in 2010 ordered a study on how the county could better market itself to businesses. One of the things that came of the study was the need for better branding, and to consolidate several different logos used in departments like parks and recreation, information technology, and economic development, under one symbol.
Elected officials, county government functions, and the police department will retain the use of the old-fashioned seal.
Prince William County Communications Director Jason Grant compared Prince Willaim's new logo to similar logos used in Arlington and Sacramento, Calif., where a combination of official seals and graphic logos are used to represent the jurisdictions.
But longtime Prince William Board member John Jenkins said he doesn't like the new logo, says it should have been up to members of the Board of Supervisors to ultimately approve the new look, and despite the fact it's already in use, wants to suspend all future uses of the logo at least until the Board meets again June 4.
"Board should have made the decision on how to deploy the logo, even approve the logo," said Jenkins.
Supervisors are expected to take up the discussion when they next meet.
"I, for one, feel we've already spent far more time than we needed to on this, and we need to move forward with a better marketing strategy," said Nohe.
Send news and photos to Potomac Local
Subscribe Now for Free!
Get
updates straight to your inbox.
A word from our sponsors...