Falmouth Elementary School implements nut-free classroom policy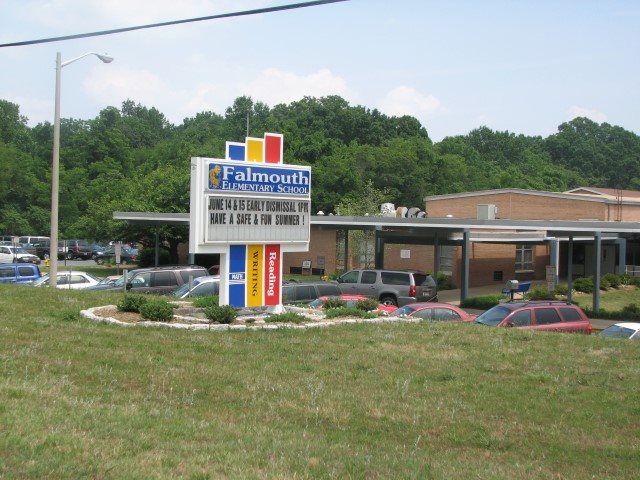 STAFFORD — Administrators at Falmouth Elementary School chose to ban peanuts from classrooms this year. 
The move is a first in the region. 
More in an email from the school division: 
Falmouth Elementary School only asked that the classrooms are nut-free and not the cafeteria. Falmouth Elementary School is not a peanut free school.

 

They allow peanuts to be served in the cafeteria. There are no nut products allowed in the classrooms.

Here is a letter that went home to parents to help explain the policy.

 

Dear Falmouth Falcon Families,

 

The staff of Falmouth Elementary is proud to put the safety of our students first. This school year we have several students with severe nut allergies. Recognizing that food allergies may be severe and even life-threatening, we have implemented a Nut-Free Classroom Policy.

 

We ask that no nuts of any kind be brought into, or, consumed in our classrooms for any reason. Foods sent in for snack and class events should be carefully checked to make sure they are nut-free. The package cannot say "may contain trace amounts of nuts" or "made in a nut facility."

 

Families can help ensure that our classrooms stay nut-free by reading packaging labels and reminding children not to share food with other children at school. We need to make sure that there is little opportunity for a child to be exposed to foods that could harm him/her.

 

Keep in mind that all items to be consumed (child's birthday, party, etc.) within the classroom must be purchased from a store, be prepackaged and have the list of ingredients attached to the original packaging. Please be aware that food items sent or brought into classrooms that do not follow these guidelines will not be accepted. Students may bring foods containing nuts to lunch; however, please note there will be Nut-Free Tables labeled within the cafeteria.

 

We appreciate your understanding as we continue to put the safety of our students first.

 
Suggested Snacks
Fruit
Fresh, canned and dried
Crackers
Goldfish (except for the Giant brand sandwich type)
Graham (cinnamon, honey, chocolate, and Teddy Grahams)
Ritz, Saltines, Captains Wafers
Cheese Tidbits, Cheese Nips, Spongebob Crackers
Avoid all kinds of pre-made sandwich cracker contain peanuts – even the cheese on cheese crackers
Vegetables
Fresh and canned
Chips – Most are fine, but read the label to make sure the chips are not cooked in peanut oil. Kettle Chips are almost always cooked in Peanut Oil.
Potato Chips (plain or BBQ)
Cheese Puffs, Doodles or Cheetos
Fritos
Doritos
Pretzels – Most brands contain a disclaimer that they may be processed in a facility that also processes peanuts and tree nuts. Do not send these in forsnackif anything like this is on the label.
Fruit Snacks – Avoid Brachs. Other brands such as Nabisco, Betty CrockerandSunkist are fine.
An appropriate birthday treat would be store-bought MINI-CUPCAKES or cookies which state "contains no nuts."
Post Your Email Notices, Press Releases, Event Fliers, and Photos
The FREE email packed with local news
The FREE email packed with local news
The FREE email packed with local news
Sign Up