Brooke Road area drivers to be redirected for four months during construction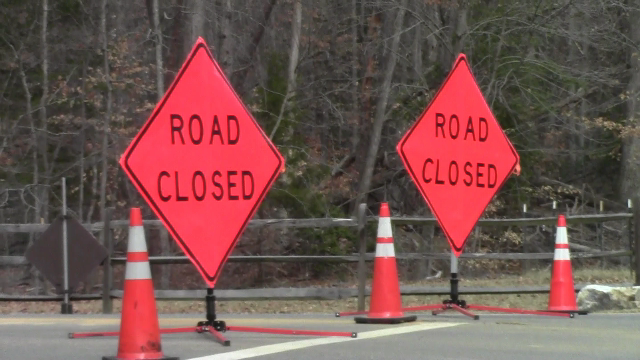 In Stafford County, Brooke Road area drivers will be redirected for four months during construction. From the Stafford County press release:
Brooke Road Facing Four-Month Closure for Safety Improvement Work

 

Residents in the Brooke Road area, as well as commuters to Dahlgren and all points north, will be redirected in the coming months when Brooke Road closes to through traffic September 17, 2018, for four months. Stafford County and the Virginia Department of Transportation (VDOT) are working on a $7.3 million project to improve the safety of the twisting, turning road. Officials decided to close the road for four months instead of partially closing it for two years. This decision significantly cut the cost of construction as well as limited the disruption for area drivers.

 

"We appreciate the public's patience while we complete this project," said Stafford Board of Supervisors member Tom Coen, George Washington District. "The initial bids for it were higher than expected and our staff came up with this innovative way to do the work at a price within our budget."

 

The improvements to Brooke Road are an initiative that came out of the Youth Driver Task Force; a group appointed years ago by the Board of Supervisors to review vehicular safety in the county for inexperienced drivers. Brooke Road is the final project in a series of projects designed to make roads safer for young drivers, including Truslow, Mountain View and Poplar roads, which are already complete.

 

Enhancements to Brooke Road include horizontal and vertical realignment, lane and shoulder widening and sight distance improvements. The road closure is necessary to extend box culverts located beneath the road and install vinyl sheet piling between the culverts. Plans call for the road to reopen in January. All residents living within the construction area will be able to reach their property throughout the project.

 

"I lost my daughter in an accident on Mountain View Road, one of the roads identified as dangerous in by the Youth Driver Task Force. It spurred me to seek office, and I worked as a delegate in the General Assembly to work with VDOT and Stafford County to fix that road," said Supervisor Mark Dudenhefer, Garrisonville District. "I am pleased that Stafford County has continued to make safe roads a priority."

 

In other work on Brooke Road, partial lane closures will start September 17 on the span of Brooke Road between Camp Geary Lane and Marlborough Point Road due to a VDOT project to repair the road and a drainage slope that supports the road. Traffic will be reduced to a single lane to repair damage to the slope due to the intense rains this summer. Construction is expected to finish in mid-November 2018. More information on can be found on

http://www.virginiadot.org

.
Post Your Email Notices, Press Releases, Event Fliers, and Photos
The FREE email packed with local news
The FREE email packed with local news
The FREE email packed with local news
Sign Up