5 Questions: An inside peek at the life of Sam Hill, Ed.D., Provost of Northern Virginia Community College (NOVA)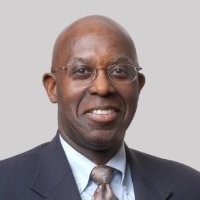 If you've ever wondered how local CEOs, top executives, and leaders really live, then you'll enjoy this Q&A with Sam Hill, Ed.D. Hill is Provost of Northern Virginia Community College (NOVA) Woodbridge Campus. The college, comprised of six campuses — two of which are in Prince William County — is the largest public educational institution in Virginia and the second-largest community college in the U.S.
Having more than 75,000 students and 2,600 faculty and staff members, NOVA is also one of the most internationally diverse colleges in the nation, with a student body representing more than 180 countries. Here's an inside look at the life of one of NOVA's key figures.
Q&A with Sam Hill, Ed.D., Provost of Northern Virginia Community College (NOVA)
Who inspires you?
I'm inspired by the commitment of the students we serve to improve their life situation to become greater contributing members of our community. Many of these students are pursuing a college education while dealing with challenging circumstances. You can't help but be inspired and committed to making it possible for them to realize their goals. We will be a better community as a result. I'm also inspired by the commitment of the county leaders to economic development and the quality of life in our region. NOVA is a major partner in making this happen.
What did you eat for breakfast this morning?
It wasn't healthy and not to be copied, and not my normal breakfast. I had a banana, a sausage and egg sandwich followed by four pieces of chocolate.
What's your favorite place to hang out?
Bikram Hot Yoga studio with my wife.
If you owned an exotic animal, what would it be and why?
I've owned a python and a mongoose (at the same time). The mongoose was a house pet. The python was caged and outside. I also raised white mice for the python and the pythons at the zoo at the University of Liberia.
What's the last thing you did that surprised you?
Getting a hole-in-one at Laurel Hill Golf Club. That was my second one, but this time I had witnesses.
Sponsored by Prince William County Department of Economic Development
• Located less than 20 miles from the nation's capital, Prince William County encompasses a total area of 348 square miles.
• Prince William County's favorable blend of large land parcels, multi-use zoned sites, incentives, reliable power and ample fiber optic availability coupled with the lowest programmable computer taxes in the region, make it an ideal location for businesses seeking a location in the Mid-Atlantic region. 
• 75% of Northern Virginia's 1.5 million workers live within a 30-minute one-way commute to the center of Prince William County during rush hour. • Prince William County provides access to an outstanding talent pool of highly-skilled, culturally diverse labor; 42% of the workforce has 4-year degrees.
• Prince William County carries a AAA bond rating from all three of the major credit ratings agencies (Fitch, Moody's and S&P).
Post Your Email Notices, Press Releases, Event Fliers, and Photos
The FREE email packed with local news
The FREE email packed with local news
The FREE email packed with local news
Sign Up