Police search for driver in violent hit and run crash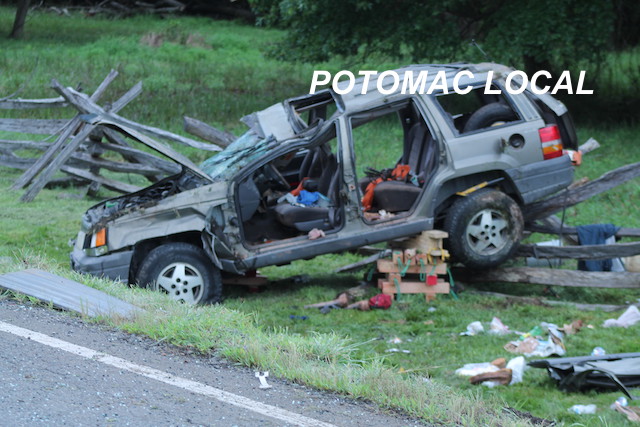 PRINCE WILLIAM COUNTY — Police are searching for the driver suspected of causing a violent chain-reaction crash.
Five people on Tuesday were in an SUV traveling south on a two-lane portion of Route 234 toward Interstate 66. As the SUV approached the Manassas Campus of Northern Virginia Community College, an oncoming driver swerved into their lane at 5 p.m.
The driver of the SUV took evasive action trying to avoid the collision, ran off the road and rolled the SUV multiple times with four passengers inside.
A third driver who is suspected of causing this chain reaction crash, and fled the scene. That person is believed to have been driving a silver Toyota Prius pulled, and pulled out of the college parking lot in front of the car that was traveling north on Route 234, causing it to swerve into the path of the oncoming SUV.
Police are searching for the driver of the Prius and have asked anyone with information to call 703-792-7000. 
Of the occupants inside the SUV, two suffered serious injuries while three others suffered injuries that did not appear to be life-threatening. One occupant was flown to an area hospital, but all are expected to survive, said Prince William police spokesman Nathan Probus.
The driver of the car that swerved into the path of the SUV was not injured. Police are investigating the crash as a hit and run.
The portion of Route 234 at the college where the crash occurred was closed for at least two hours Tuesday night for the crash investigation.
Post Your Email Notices, Press Releases, Event Fliers, and Photos
The FREE email packed with local news
The FREE email packed with local news
The FREE email packed with local news
Sign Up