Dumfries' only 4-legged cop is about to get some much-needed protection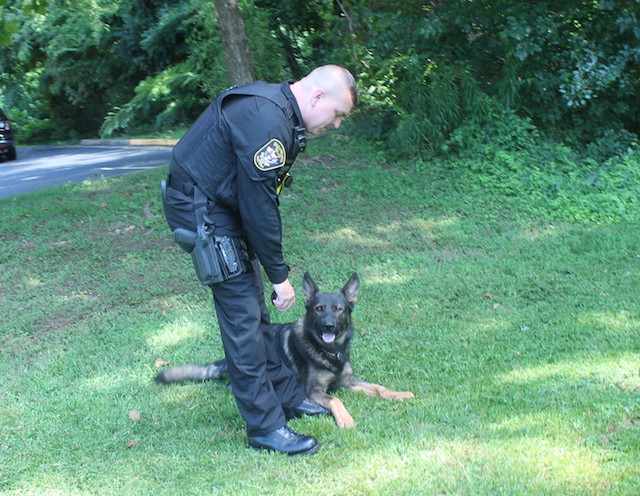 DUMFRIES — There is just one four-legged member of the Dumfries Police Department.
This K9 officer's name is "Stitch," and he's a two-year-old German Shepherd.
Stitch's partner is Sgt. David Thomp who's been on the Dumfries police force for more than a year. Both the sergeant and the dog are inseparable.
"I spend more time with the dog than I get to with my wife and kids," said Thompson.
Stitch not only works the overnight shift with Thompson, the dog also lives with him. He's part of the family.
At such a young age, Stitch already has an impressive number of drug discoveries under his belt. The dog, from Hungary, has sniffed out heroin, cocaine, meth, and most commonly marijuana.
Business owners in Dumfries banded together to raise the $15,000 needed to purchase Stitch. And now the non-profit Vested Interest in K9s Inc., of Massachusetts, will provide a stab and bullet-proof protective vest for Stitch.
The vest is sponsored by Daniela Sutu, of California, and will have "In Memory of Rocky" embroidered on the side. Rocky was  K9 that served another law enforcement agency in the U.S.
Stitch will get his vest, valued at more than $2,000, in the next eight to 10 weeks. It will weigh between four and five pounds.
"You spend so much time with him, you want to protect him," said Thompson.
Vested Interest was founded in 2009 and since then has provided more than 3,000 vests to K9s in all 50 states. The vests have been made possible by private and corporate donations.
Dogs employed by law enforcement agencies at least 20 months old are eligible for the vest program.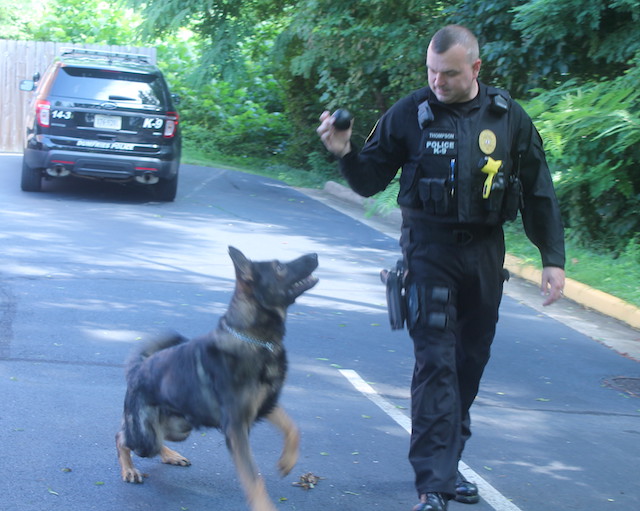 Post Your Email Notices, Press Releases, Event Fliers, and Photos
The FREE email packed with local news
The FREE email packed with local news
The FREE email packed with local news
Sign Up