Memorial Day dedication planned at Stafford Armed Services Memorial Friday, May 25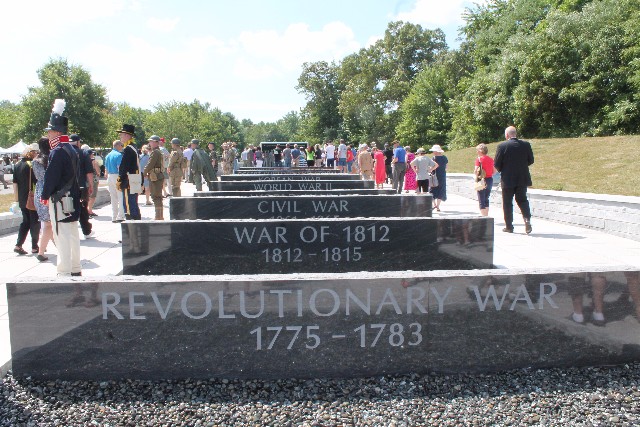 From a press release: 
A priority of the Stafford Armed Services Memorial Commission was to create a place where people could come for quiet contemplation to remember those who have fallen in service to our country. This year, Stafford will hold the first of an annual ceremony to recognize Memorial Day at the Stafford Armed Services Memorial on Friday, May 25, 2018, at 9:00 a.m. at the memorial.

"I was given a POW bracelet in 1972 when I was stationed at the Minot, ND Air Force Base. I was told to wear it until he came home as a sign of support. The name on the bracelet was Captain Glenn Cook, who was shot down in Vietnam on October 21, 1969. He was declared dead, but his body was never recovered. His family has never given up hope that he will be found. I will never take this bracelet off until he comes home," said Supervisor Gary Snellings, Hartwood District, an Armed Services Memorial Commission member and Air Force veteran. "That is the kind of sacrifice we are honoring."

The ceremony will feature the Stafford Sheriff's Office Honor Guard presenting the colors and playing taps, Chaplain Jack Marcom, remarks by Chairman of the Board of Supervisors Meg Bohmke and the placing of a memorial wreath.

"The mission of this memorial is to honor those who have served, are serving and their families, but Memorial Day is special in recognizing the ultimate sacrifice made by so few for so many," said Supervisor Mark Dudenhefer, Garrisonville District, an Armed Services Memorial Commission member and Marine Corps veteran. "The best way to honor those brave men and women is by keeping their memory alive."

The public is invited to attend the ceremony at the memorial, located to the rear of the George L. Gordon, Jr., Government Center just off the Courthouse Road and Route 1 (1300 Courthouse Road, Stafford, VA 22554). Bricks purchased since Veterans Day have also been installed and will be available for viewing. Bricks are still available and may be ordered by visiting www.staffordcountyva.gov.
Post Your Email Notices, Press Releases, Event Fliers, and Photos
The FREE email packed with local news
The FREE email packed with local news
The FREE email packed with local news
Sign Up