Two new exhibits open at the Manassas Museum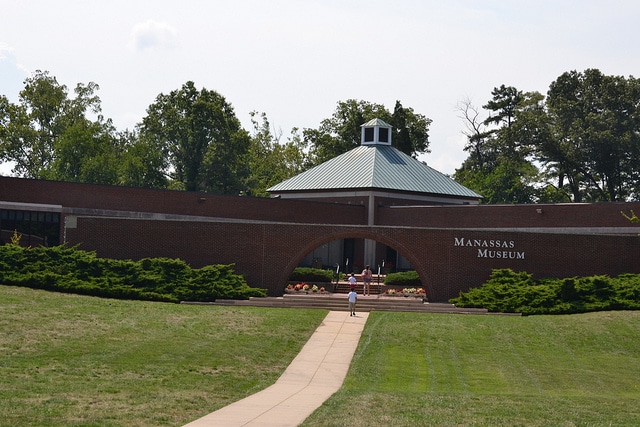 Two very different stories are being told this month at the Manassas Museum.
The first is about how the Boys and Girls Club has worked to make an impact on the city.
The second is the story behind one of the city's most recognizable residences, Annaburg Manor.
From a press release:
Expanding Boundaries

The Expanding Boundaries exhibit at the Manassas Museum looks at the impact the Manassas Boys and Girls Club has on our community and the children it serves. Through its focus on academic success, good character and citizenship, and promoting healthy lifestyles, the Club fulfills its mission to help boys and girls of all backgrounds, especially those who need them most, acquire the skills needed to become productive, civic-minded, responsible adults.

Living the American Dream

The Living the American Dream exhibit at the Manassas Museum tells the story of German immigrant Robert Portner, the Washington, D.C. beer baron. He was an entrepreneur, a philanthropist and a Manassas resident.

It was while visiting the Mathis family in Manassas that Robert Portner, founder of Alexandria brewery Tivoli, decided to purchase property and build Annaburg, a legendary summer retreat named for his wife Anna, that still stands on Maple Street in the City of Manassas.

He considered the 1892 house—with its 35 rooms and electricity his escape from the city. Robert Portner was also the inventor of the first mechanical air conditioning system.

Both of these exhibits are free to the public. The Manassas Museum is open Tuesday – Sunday, from 10 a.m. to 5 p.m. and seven days a week beginning Memorial Day weekend.
Annaburg Manor has long been owned by Prince William Hospital, which today is owned by Novant/UVA Health System. Earlier this year, the health system abandoned plans for providing healthcare services at the aging manor property and decided to sell the land.
Post Your Email Notices, Press Releases, Event Fliers, and Photos
The FREE email packed with local news
The FREE email packed with local news
The FREE email packed with local news
Sign Up