Balls Ford Road recycling center reopens after massive fire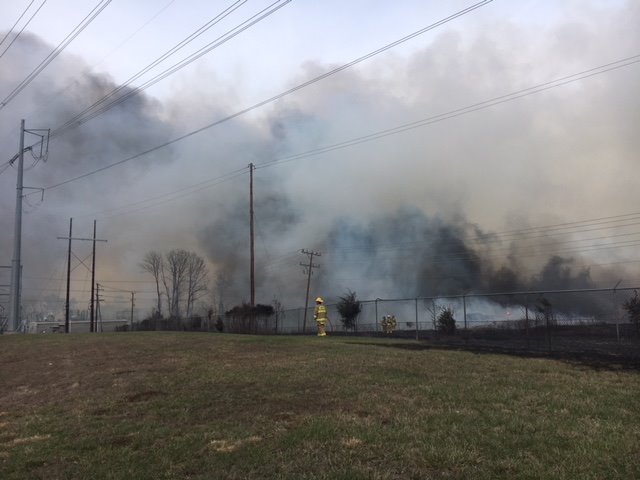 Updated 9:30 a.m.
The Prince William County Balls Ford Road Compost facility is now open. There will be no sale of mulch and compost available until further notice, according to the Prince William County Deapartment of Solid Waste.
Orignal post 8:54 a.m.
PRINCE WILLIAM COUNTY — A fire at an aggregate recycling and aggregate plant quickly spread to a Prince William County recycling center.
Fire crews were called to large brush fire the Commonwealth Recycling and Aggregates plant in the 7800 block of Piney Branch Court off Balls Ford Road near Gainesville at 4:36 p.m. Friday, April 6.
The fire quickly spread, jumping over Balls Ford Road to a Prince Willam County recycling center for yard waste. The fire ignited several mulch piles and heavy earth moving equipment at the recycling center.
The fire was contained and no one was injured. As of Monday, fire and rescue units have cleared the scene of the fire, but there may be some residual smoke due to the amount of mulch that was smoldering.
We don't yet know the value of the equipment lost at the recycling center. The center is closed until further notice from the county's department of solid waste.
During the closure, residents can deliver trash, recyclables, and yard trimmings to the Prince William County Landfill, located at 14811 Dumfries Road, Manassas.
Post Your Email Notices, Press Releases, Event Fliers, and Photos
The FREE email packed with local news
The FREE email packed with local news
The FREE email packed with local news
Sign Up