Doris Gittin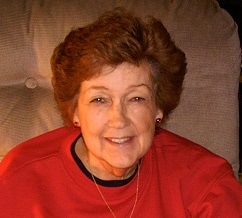 Doris Holmes (Garretson) Gittin
Doris Holmes (Garretson) Gittin, age 79, of Strasburg, Virginia gave up her earthly body for a heavenly one on December 15, 2017. Doris was born on February 1, 1938. She lived in many places, but spent most of her life in Manassas, Virginia where she raised four beautiful daughters.
Doris found her Lord and Savior, Jesus Christ, in her thirties and became His devoted follower. A dedicated discipler, she shared Him with many. Doris served as a prayer warrior, Sunday School teacher, Bible study leader and the head of a Single Adult Ministry. She wore out numerous Bibles and even spent one year reading the Bible out loud.
Doris was a Campfire Girl leader for many years, impacting the lives of numerous young women and leaving many lasting memories. She loved being at the beach or floating in a lazy river, and enjoyed sign language, puzzles, Sudoku and coffee ice cream! Doris was employed by the Prince William County School system for thirty years and retired as Secretary of the Board in 1998. She spent her retirement years in Strasburg, Virginia where she enjoyed her home nestled at the base of the Blue Ridge Mountains in the Shenandoah Valley.
Rejoicing in her rise to Glory, but mourning her departure are her brother, Gary Garretson of Jacksonville, Florida , her sisters Debbie Ditzler of Islip, New York and Virginia Hair of Talahassee, Florida, her daughters Barbara (Gittin) Bushey of Hartwood, Virginia, Eve (Gittin) Newsome of Stafford, Virginia, Ann (Gittin) Adamson of Louisville, Kentucky, Jill (Gittin) Genco of Dover, Pennsylvania and their spouses. She will also be missed and remembered by her sixteen grandchildren and thirteen great-grandchildren.
A celebration of her life will be held on Saturday, December 30, 2017 at 11:00 am at Master's Touch Ministries 19959 Fort Valley Road Strasburg, Virginia 22657.