Prince William legislator Scott Surovell makes another attempt at hands-free cell phone law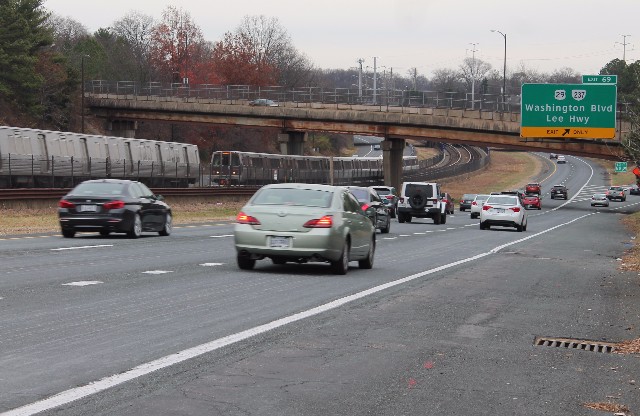 You've probably done it while sitting behind the wheel, yell "get off your phone" at the slow, a seemingly distracted driver in front of you.
Well, State Senator Scott Surovell (D-36, Fairfax, Prince William) does want you to put down your phone. He's re-introduced a new hands-free cell phone bill for lawmakers in Richmond to consider during the General Assembly in January.
From Surovell:
"Senator Scott Surovell today introduced SB 74 which prohibits driving while operating a mobile phone unless it is being used in "hand's free" mode. Sen. Surovell introduced the same bill last year and attempted introduction in 2015 after similar legislation was voted down on the floor of the Senate

That legislation was motivated by the death of 18-year-old Fairfax County resident Kyle Rowley who was killed by a distracted texting driver on Route 7 near Herndon after a driver stuck his vehicle without breaking at full speed with 1,000 feet of straight, clear road leading up to Mr. Rowley's car. After the driver was acquitted of Reckless Driving due to texting while driving being a secondary offense, Senator Surovell represented the family in a civil proceeding and ultimately led the fight to change the traffic law. Kyle's parents, John and Meryl Rowley have become leaders in the effort to make Virginia a hand's free state."
In 2013, Surovell worked with other state officials to make texting while driving a primary offense.
Since then, cell phone use behind the wheel in Northern Virginia has remained a problem.
"The Alliance applauds Senator Surovell's efforts to find solutions that will help reduce distracted driving. Recent VDOT statistics show that over a 6 year period, approximately 1 in 6 traffic fatalities in Northern Virginia occurred when at least 1 of the drivers involved was distracted," stated Northern Virginia Transportation Alliance President David Birtwhistle in an email to Potomac Local. "Many more traffic incidents impacting the efficiency of the transportation network are caused by distracted driving. Northern Virginia's congestion issues will not be solved by such legislation, but every effort to reduce the number of incidents and save lives matters."
More from Surovell:
"Virginia first prohibited texting while driving in 2009, but only made it a secondary offense punishable by a small fine. In 2010, Fairfax County Police reported writing fewer than 50 tickets for texting while driving because of loopholes in the law and the fact that it was a secondary infraction.

Since 2014, the Virginia Department of Motor Vehicles reports 576 collisions and 283 injuries where driving texting was verified as part of the collision.

In 2014 alone, the Virginia Department of Motor Vehicles reported that more than 24,000 crashes in Virginia were attributed to distracted drivers."
It's a changing political climate in Richmond and the delegate who led the charge to ban texting while driving in 2009, Richard Anderson (R-Prince William County) says the bill could face some opponents, as it did last year.
In 2009, Anderson also had one opponent in his effort to ban texting while driving seven years ago.
From Anderson:
"The only group that had problems were Virginia ham radio organizations that were concerned that my bill would preclude the use of ham radio by their members during emergency and disaster relief operations. The bill had an exemption for them, which removed their opposition/concerns.

In the final analysis, the objection came from within the General Assembly itself. Some members were concerned that the bill was simply unenforceable. Others were concerned that the bill constituted excessive government intrusion into the passenger compartment of privately-owned motor vehicles (a view that doesn't square with the prohibition against the consumption of alcohol by motor vehicle operators)."
Scott Surovell (D) represents southern Fairfax, eastern Prince William, and northern Stafford counties in the Virginia State Senate.
Post Your Email Notices, Press Releases, Event Fliers, and Photos
The FREE email packed with local news
The FREE email packed with local news
The FREE email packed with local news
Sign Up