OmniRide aims to grow. But first, 12 people must go.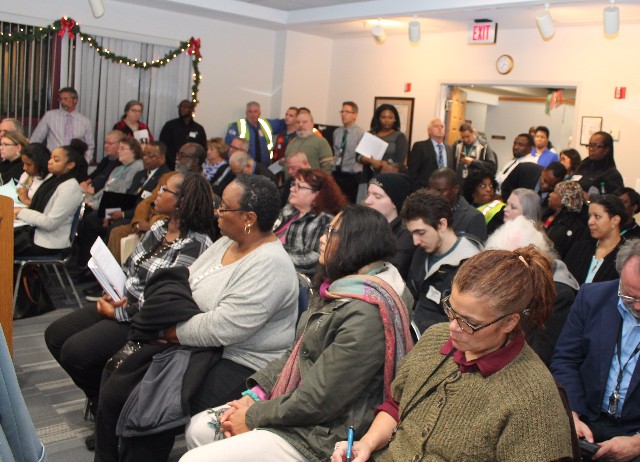 Anonymous letter prompts investigation into discrimination claims
WOODBRIDGE — An anonymous letter that surfaced less than a week ago has now prompted a two-month investigation into allegations of systemic discrimination at OmniRide.
Chairman of the Potomac and Rappahannock Transportation Commission Frank Principi, the group that oversees OmniRide and OmniLink commuter buses, said he would engage the Prince William County Government's equal opportunity employment office, all in an effort to bring in a third-party to investigate the claims.
The letter has not been made public by the transit agency. It comes as the firm looks to consolidate its dispatch operations, fix inefficiencies, and stop redundancies as the organization looks to evolve from a commuter bus company to a full-fledged transit agency.
Under OmniRide Director Robert "Bob" Schneider's plan, the jobs of 12 full-time employees and one part-timer, to include seven radio dispatchers, a manager, bus monitor, and transit operations planner employed by OmniRide, would be eliminated. The dispatch and bus monitor jobs would be handed over to First Transit; those employees are potentially going to work for the Ohio-based firm contracted to operate OmniRide and OmniLink buses.
The consolidation would save the transit agency nearly $1 million over the next year. Employees who are let go from the organization would be paid four weeks severance pay and full medical and dental through March 2018.
Additionally, per PRTC's personnel policy, employees would receive payment for unused sick leave at 25% for each hour over 450 hours accrued.
The reduction in force, now delayed, was to have taken effect January 13.
More than 50 people, most of them OmniRide and First Transit employees, packed the PRTC Commissioners meeting Thursday night to express their disapproval of the Schnieder's plan.
"These people who live here and have their big homes, and work at the Pentagon, I don't know why they can't get together and solve this," said bus driver Emory Large. "We provide a great service for this county, and many of us can barely afford to live in this county."
Others warned that privatizing the dispatch jobs could lead to poor customer service.
"We need control," one employee told the commission. "When you contract it out, it saves you money, but you lose control. Our people have the experience with the equipment."
Prince William County NAACP Chapter President Cozy Bailey also spoke, calling for a fair and timely investigation.
Scheider says those whose jobs are on the chopping block perform redundant tasks or ones that could be contracted out to save money.
"For instance, you have a window dispatcher who gives dispatch orders to drivers in the morning, and then has fewer things to do during the day after the buses leave the lot," he explained.
However, Schneider is taking the discrimination claim seriously.
"We want this to be a great place, where people feel comfortable going to work, so if there has been 'systemic' discrimination…, we want to investigate those claims," he said. "We don't want future actions to be viewed through an 'inappropriate' lens."
Principi told the crowd his commission would work to address employees concerns, as well as see that a fair investigation is carried out.
"I see that will most likely discuss this again at our February meeting. Interviews of employees need to be conducted, records reviewed," said Principi. "It's hard to say it will conclude in February. It may take longer."
t's the future that OmniRide is looking forward to with the staffing reductions and by modifying some jobs and adding other new positions.
The cost savings from the 14 staff reductions salaries of those would fund the new positions.
Existing modified positions include:
Human resources manager

Director of planning

Director of mobility services

Quality assurance specialist

Transit planner
New positions include:
Chief development officer

Chief financial officer

Planning specialist

Web designer

Support services manager

Data analyst
In October, the commission directed Schneider to develop a plan for what OmniRide will look like in 2020. Part of that vision is examining, and making tweaks to the staffing structure at the transit agency.
Post Your Email Notices, Press Releases, Event Fliers, and Photos
The FREE email packed with local news
The FREE email packed with local news
The FREE email packed with local news
Sign Up