Children at wineries and breweries: It's not only legal, it's encouraged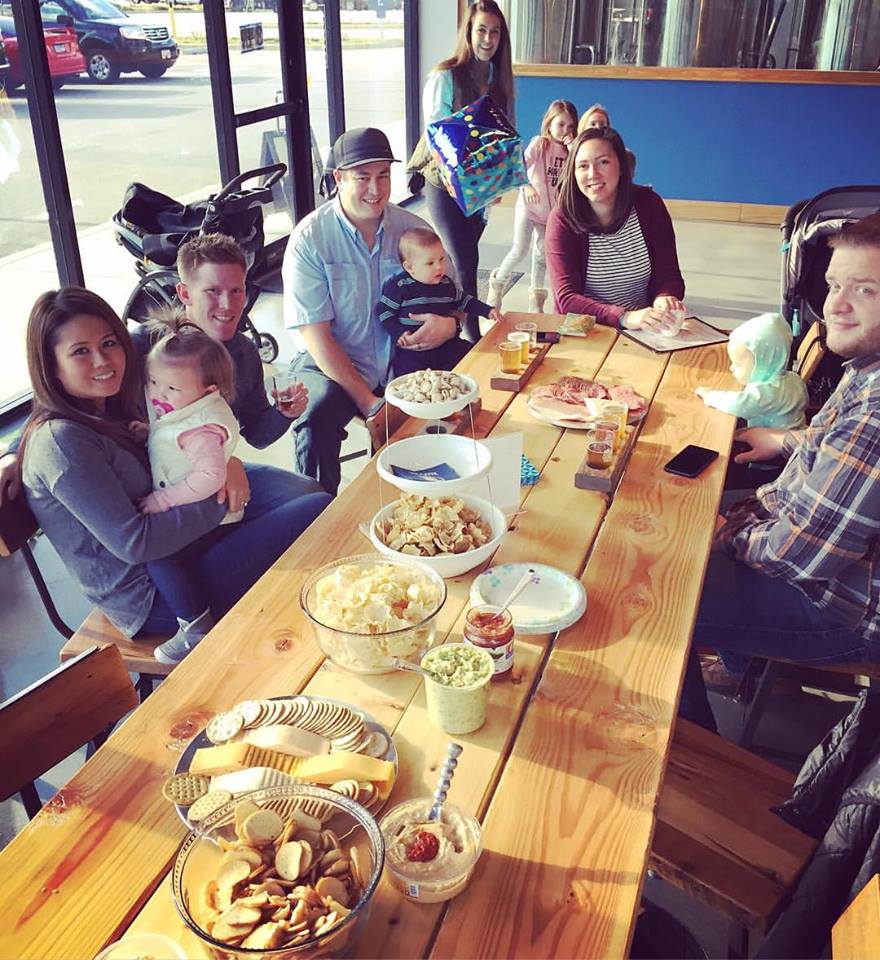 As Virginia's wine and craft beer industries continue to grow, many of the millions of annual visitors to establishments throughout the state bring their children.
It's not only legal but encouraged by many wineries and breweries.
Barrel Oak Winery & Farm Taphouse in Delaplane is known for encouraging children to join their parents. Alcohol is peripheral when families visit, said proprietor Brian Roeder.
"We are more like them visiting a park with the extra fun of tasting and learning about great Virginia wines," Roeder said. "We do not believe that you should have to remain at home just because you have kids. We treat parents and their kids with respect – and we just ask that they do the same for the people around them."
With more than 260 wineries, the wine industry contributes nearly $1.4 billion annually to Virginia's economy, according to a 2015 study. The law on who can visit those wineries – and breweries – is straightforward, said Taylor Thornberg, public relations specialist for Virginia ABC.
"There are no ABC laws or regulations restricting children and minors from entering any establishment that sells or serves alcohol," Thornberg said. "It is entirely at the discretion of the business. The only ABC law regarding children and minors is that it is prohibited to sell or serve alcohol to persons under 21."
Many of the wineries and breweries that allow children do so because they also serve food or provide a family-friendly atmosphere, Thornberg said.
"Since all our mixed beverage licensees – ones that serve liquor or spirits – are required to serve food on-premises, they are considered restaurants, not bars," he said. "Regardless of the type of license, it is up to the business as to whether they allow persons under 21 inside."
The state's official tourism travel blog makes it clear kids are accepted at many of the wineries that dot the Commonwealth: "If ever you were in doubt about whether children are welcome at wineries (a la the ABC store), query no more. Your children are welcome with open arms and greeted with their own 'juice' and acres of green to run off steam."
Virginia Wine, the online home of the Virginia Wine Marketing Office, allows users to filter for "child-friendly" wineries when searching for places and events.
Many of the more than 200 breweries throughout the state also allow children when they're accompanied by an adult. Water's End Brewery in Lake Ridge has positioned itself as a neighborhood brewery and community gathering place, which extends to young families.
"One of the coolest things we've been able to offer our community is an outlet for young parents to feel like adults again," said co-owner Ryan Sharkey. "We are surrounded by neighborhoods and many of our customers can easily walk a few hundred yards to the brewery. For young parents, this offers an opportunity to get out of the house without a babysitter and have a couple guilt free beers without navigating the dangers and concerns of getting back home safely."
The policy is similar at the recently opened 2 Silos Brewing Co. just outside Manassas.
"It's not only a brewery, it's a destination experience," said Meredith Arnest, director of brand development for the Villagio Hospitality Group, which oversees the entire project. There is food plus the Farm Brew Live music venue. On live music nights, after 9 p.m., anyone under 21 must be accompanied by a parent or legal guardian.
"We have the live music aspect that during the day is a really great thing, especially when the weather is nice, to be outside with family and friends and sharing the entire experience," Arnest said. "We do have the option to have a great time, and alcohol's not even involved at all, and it's just a family event. Or it gives the option to be able to have a beer or two and the whole family's involved."
Some patrons like Dan Donohue, of Bristow, believes breweries and wineries have the right to allow children at their establishments. "It encourages a family-friendly atmosphere, and increased traffic," he said.
But not all wineries and breweries encourage parents to bring their children. Some don't allow minors at all. Chateau O'Brien at Northpoint Winery and Vineyard in Markham has a strict policy: "Only 21 years of age or older permitted on premises for safety reasons."
Two other wineries in Delaplane also prohibit children. Delaplane Cellars says all guests must be over the age of 21, while RdV Vineyards requires that "all guests be age 21 and over (this means no infants and children)."
Many wineries and breweries allow children in specified areas but restrict them in others, such as production facilities. Another concern is whether children will bother other customers.
Several establishments address that directly in their policies, such as this from the Winery at La Grange in Haymarket: "We are a family friendly winery, however, we do insist that all children are under direct adult supervision at all times. Keep in mind that some of our patrons desire a quieter winery experience so please be respectful of our other customers and our property.
Despite such concerns, those places that allow children believe the policy benefits both their business and their customers. Barrel Oak's family-friendly atmosphere has drawn widespread notice, earning it top mention in Wine Enthusiast magazine's worldwide list of "6 Top Family-Friendly Wineries" in 2012.
"I personally love it that parents trust us to be a place where they can bring the most precious thing in their lives – their kids," said Roeder. "I love it that we are a safe place for families to hang out. I love that friendships are created because of that. We would not trade being kid-friendly for anything in the world."
Post Your Email Notices, Press Releases, Event Fliers, and Photos
The FREE email packed with local news
The FREE email packed with local news
The FREE email packed with local news
Sign Up