Massive motivation: How Democrats swept the local races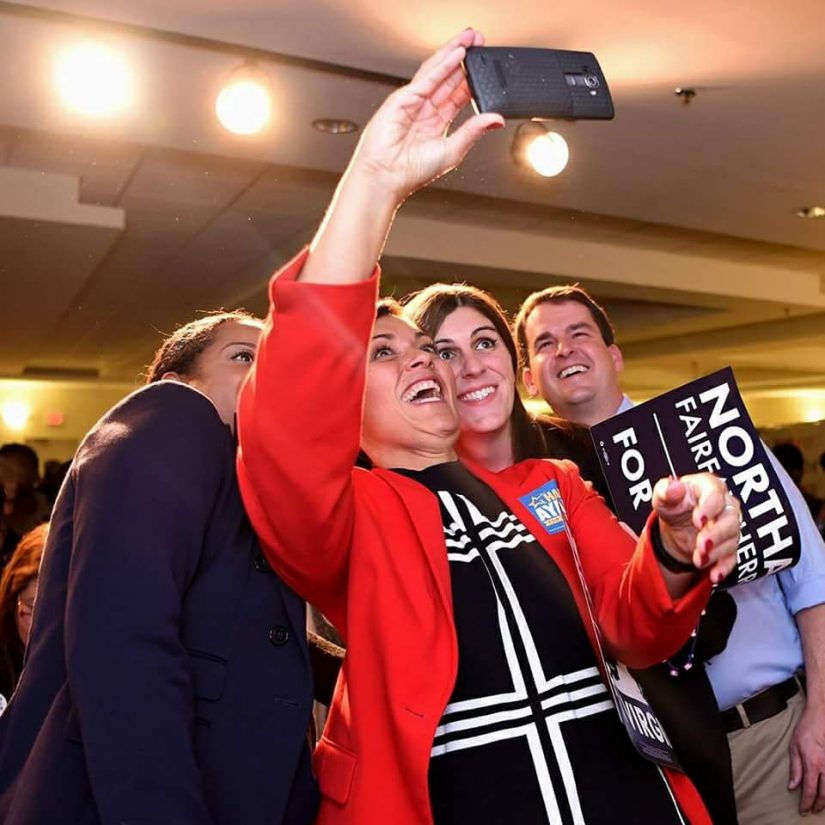 In a wave of blue, Democrats on Tuesday swept out almost every last Republican in Prince William County in the General Assembly.
Only Republican Tim Hugo (R-40, Fairfax, Prince William) appears to have been spared by just 115 votes.
It was a total reversal from one year ago when images of Democrat voters were shown on TV with tears in their eyes after Hillary Clinton lost her bid for the presidency.
"A lot of people woke up from last year's election very upset," said Virginia House Democratic Leader David Toscano (D-Charlottesville).
But this year "few people could predict to the degree of this wave, but we put everything in place early on to make it happen."
Democrats used opposition to research to learn more about their voters, and healthcare expansion was a big motivating factor.
In years past, Democrats said Virginia taxpayers were losing out to other states like Kentucky which had expanded Medicare and accepted money for Obamacare. That message fell on deaf ears.
This year, Democrats simplified the message to "wouldn't it be nice to insure everyone?"
It worked.
"The first big finding we learned from the beginning was motivation. Our democratic voters were as motivated or more motivated than Republicans this cycle," said Josh Ulibarri, a pollster hired by the Virginia Democratic Caucus.
Then they looked at a simple differential: good vs. bad.
"Across the state in many places across the state, we ran on [healthcare] expansion. We ran on fracking. We ran on education. But in each of these races, we went to great pains to define the these Democrats…and to define the Republicans as exceptionally worse," added Ulibarri.
Hayla Ayala, the woman who beat incumbent Rich Anderson (R-Prince William), was a prime example. While Virginia Republican gubernatorial candidate Ed Gillespie tried to paint his opponent Ralph Northam as soft on crime, Democratic operatives who were focused on local races emphasized to voters Ayala works as a security specialist for the Department of Defense.
"It's difficult to say Hala is weak on crime, or immigration, or on Ms-13 when we define trade cybersecurity specialist,' added Ulibarri.
As Republicans lick their wounds, the man who nearly was the GOP nominee said Wednesday it's time to throw out the baby with the bath water.
"Yesterday's election results are what happens when you nominate weak Republicans who have no message, won't embrace the president, ridicule his supporters, and lull the base to sleep," said Prince William County Board of Supervisors Chairman At-large Corey Stewart. "The Establishment brought down the entire ticket yesterday, and have led us to Virginia's largest Republican defeat in a generation."
Stewart lost his Primary Election bid in June to the party's nominee for governor by a little over one percent. He's now mounting a bid to unseat Sen. Tim Kaine in November 2018.
"…it's time for John Whitbeck and the leadership of the Republican Party of Virginia to move on," he added.
But it may not all be over for Virginia Republicans.
Elizabeth Blakemore, of Blakemore Associates in Houston, has raised millions of dollars for Republicans in Texas, and in other states — which used to be a blue state more than 20 years ago.
Running the right candidate that connects with voters, as well as a strong campaign can be enough to sway any voter.
"Things change," said Blakemore. "Things change."
Post Your Email Notices, Press Releases, Event Fliers, and Photos
The FREE email packed with local news
The FREE email packed with local news
The FREE email packed with local news
Sign Up