Voters in Prince William and Stafford's 2nd District won't hear from Makee at public forums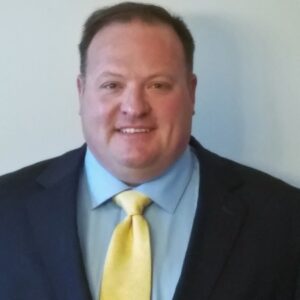 Democrat Jennifer Carroll Foy rang the bell of the area press corps on Thursday when her campaign sent out a press release notifying us her Republican opponent Mike Makee will not attend a series of candidate forums.
Both Carroll Foy and Makee are running for the House District 2 seat in eastern Prince William County, and northern Stafford County.
Here are the dates, times, and locations of the upcoming voter forums, with one starting tonight at 7:30.
What: 2017 Prince William Delegate Forum
Hosted by: Prince William County NAACP, League of Women Voters – Prince William Area, and Prince William Committee of 100
When: Friday, October 6th, 7:30 PM
Where: George M. Hampton Middle School, 14800 Darbydale Ave, Woodbridge, VA 22193

What: 2017 Stafford County NAACP Candidate Forum
When: Tuesday, October 10th, 7:30 PM
Where: Board of Supervisors Chambers, Stafford County Government Center, 1300 Courthouse Road, Stafford, Virginia
From Caroll Foy's press release:
"Jennifer Carroll Foy is the clear choice for voters in eastern Prince William and northern Stafford Counties. She will fight to expand Medicaid, protect funding for Planned Parenthood, reduce class size and increase teacher pay, and find solutions to our broken transportation system," said Teddy Smyth, Carroll Foy's campaign manager. "But voters won't get to see the full choice at these forums. Perhaps Mike Makee doesn't want to answer questions about heartless Republican policies that deny thousands of people healthcare here in the Second District and that put politicians between women and their doctors. Also, why did Mike Makee donate to Donald Trump's campaign? Mike Makee's agenda is simply too extreme for the people of the Second District."
Makee's campaign sent us this statement in response to the press release:
"Mike and volunteers have been knocking thousands of doors a week for the past two months, and he will continue to reach out and talk to voters every day. Unfortunately, Mike has prior commitments on the dates of the forums including his United States Naval Academy Class of 1992 Reunion. Mike is proud of his service to the country and our area and looks forward to continuing to deliver his positive message to the voters of the 2nd District."
Carroll Foy has always been the Democratic nominee for the seat this election cycle. However, before Makee, Republican Laquan Austion was the GOP nominee but stepped down from the race earlier after he was found to input false information about his educational background to this website, and questions arose about past financial dealings.
Makee stepped up to run shortly after that.
The 2nd District is a swing district. In 2015, Mark Dudenhefer inched out a victory over Joshua Cole with 50% to 49% of the vote, respectively.
Two years before that, Democrat Micheal Futrell inched out Dudenhefer with 50% to 49% of the vote.
In January 2017, Dudenhefer broke the news exclusively to Potomac Local that he would not seek another term in Richmond. He's now running to claim his seat on the Stafford County Board of Supervisors, which he held from 2005 to 2011 when he was first elected to the 2nd District House seat.
The district is split between left-leaning eastern Prince William County and Republican-heavy Stafford County.
Manassas Delegate Jackson Miller will also be absent from tonight's campaign forum at Hampton Middle School.
Voters will head to the polls Nov. 7.
Post Your Email Notices, Press Releases, Event Fliers, and Photos
Subscribe to the weekday Breakfast Links email FREE!
Get
updates straight to your inbox.