Woman to fly Black Lives Matter flag: 'It's definitely going to be large'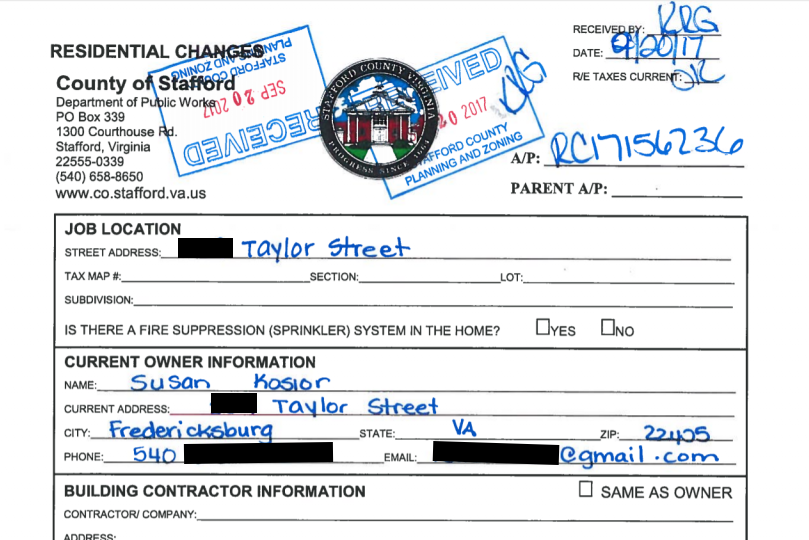 STAFFORD — Susan Kosler has permission to erect an 80-foot flagpole at her south Stafford home.
Stafford County officials granted permission by issuing her a permit for the flagpole and its base (as seen above).
Then, she'll raise a Black Lives Matter flag atop on the pole. She wants the flag after Stafford County Attorney Charles Shumate declared last week the Board of Supervisors had no authority to demand a private property owner to lower his 80-foot flag pole, easily seen over Interstate 95, flying a Confederate battle flag.
"It's definitely going to be large," said Kosler.
She calls it the "freedom pole," and, through a Go-Fund Me account, she's raising the required $10,000 she'll need to purchase and erect the flagpole. When she has the cash, the pole will rise in her suburban neighborhood lined with single-family homes in Ferry Farm, just off Route 3.
She say's she's not received any complaints from neighbors about her intention to raise the flag in her "very quiet neighborhood" in Ferry Farm. Kolson expects the flag will be seen across the Rappahannock River by those strolling down Caroline Street in Downtown Fredericksburg.
The Confederate battle flag received the attention of county residents in the weeks after the Aug. 12 "Unite the Right" protests in Charlottesville, and was erected in 2014.
Kolson said that if that flag were to come down tomorrow, and stay down, she would still move forward with plans to raise the Black Lives Matter flag.
"I am white, and my daughter is black," said Kolson. "The flag will be a symbol that African-Americans are safe and welcomed in our community."
Post Your Email Notices, Press Releases, Event Fliers, and Photos
The FREE email packed with local news
The FREE email packed with local news
The FREE email packed with local news
Sign Up