Despite dead stadium deal, Potomac Nationals in talks to keep team in county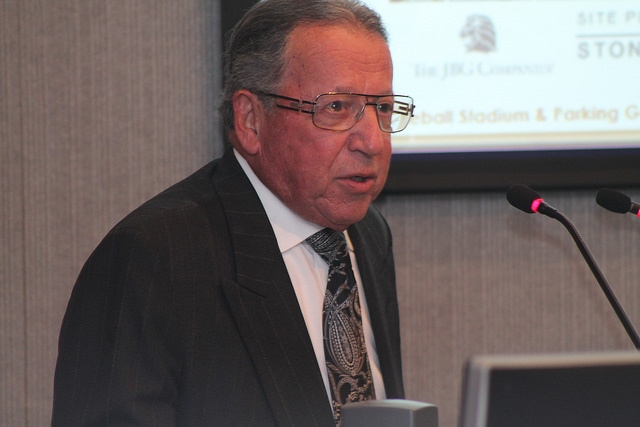 County leader wants new plan for Pfitzner stadium if Minor League team moves out
PRINCE WILLIAM COUNTY — The Potomac Nationals want to stay in Prince William County and are looking for a way to make that happen.
"We're exploring all options, including a few locations in Prince William County, " said Art Silber, the owner of the Minor Leauge Baseball team.
A deal between the team, the Prince William County Government, and developers of Stonebridge at Potomac Town Center to build a new $35 million stadium at the Woodbridge shopping center fell through in July.
Silber offered no details about new ongoing negotiations. The talks are with private land owners and do not involve the county government, according to sources.
The team has played in Woodbridge since 1983. Though Silber threatened to move or sell the team should a new stadium deal not be reached in July, he said today that staying in the county is on the top of his organization's priority list.
Silber has long said the county-owned facility is below the standards of Minor Leauge Baseball. The team continues to play in the 34-year-old facility only because of waivers issued by Minor League Baseball.
When he flew to the region this summer to address the board of supervisors, Minor Leauge Baseball President Pat O'Conner said Prince Willam County outperforms other for a minor league markets due to high average household income, and the high education level of area residents.
Silber said O'Connor or Minor League Baseball had not given Silber any orders to abandon the stadium or move his team.
"They've offered only their appreciation for the effort, time, and money that we put in to try to make the Stonebridge deal work," said Silber.
His comments come as Gainesville District Supervisor Peter Candland is considering issuing a directive to county staff to come up with a plan for the home of the Potomac Nationals — Pfitzner Stadium, located behind the county's government center in Woodbridge — should Silber decide to move the team.
"I'm a guy who is thinking about the next move, and I don't want to be caught flat footed if the Potomac Nationals leave," said Candland.
He suggested working with an independent baseball team who would welcome the chance to play at Pfitzner, and whose stadium standards may not be as high as those at Minor Leauge Baseball. Candland offered no specific team names or the name of an independent league who might be interested in the site.
There's also the possibility that Pfitzner and the three practice fields that surround the stadium could be used for tournament play. This summer, Fuller Heights Park in Triangle was the home for the Virginia Little League "Majors," a statewide tournament that brought in children, teenagers, and their parents for a week-long series of games.
'I think that's a great idea," said Candland.
Landing the tournament was a win for the county's sports tourism program which aims to lure sports events like the Majors, whose participants fill up hotel rooms, eat at restaurants, and shop in area stores.
Post Your Email Notices, Press Releases, Event Fliers, and Photos
Subscribe to the weekday Breakfast Links email FREE!
Get
updates straight to your inbox.