City planners ready to talk about new Manassas library, museum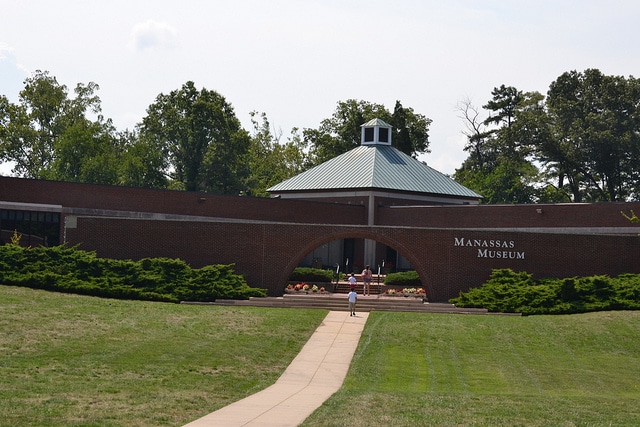 MANASSAS — A feasibility study is complete, and now city officials will take the discussion about a new downtown library to the public.
An informal meeting will be held at 7 p.m. on the Manassas Museum lawn to discuss the construction of a new combination library and museum building that would be located on the grounds of the Manassas Museum. The two-story, 30,000 square foot complex could incorporate the existing city museum, be built in front of the existing museum, or closer to the corner of Main and Prince William streets.
From the city's website:
An ongoing study is exploring the potential to renovate and/or relocate the Manassas Museum on its current site, and considering the feasibility of combining that effort with the replacement of the Prince William Public Library System Central Community Library. Key to the study is the Museum lawn.

Join city planners on the lawn on Tuesday, July 25th at 7 p.m. to explore options for expanding or relocating the building, and the impact that a new building may have on the lawn. Bring a picnic if you like. We will provide dessert and soft drinks. If it is too hot or it is raining, we will move inside.
The combination library and museum could cost as much as $20 million. It would replace Central Library on Mathis Avenue, which opened in 1971, is part of the Prince William County Public Library System, and is considered the library for both the cities of Manassas and Manassas Park.
The existing Manassas City Museum opened in 1974. A 2013 study of the 6,400 square foot space showed the building lacks multi-media space, is weak when it comes to attracting tourists, and is disconnected from the rest of Downtown due to an expansive green that separates the museum from the city streets.
City officials dropped a $6.8 million expansion plan for the museum crafted in 2007 due to the recession.
Concepts and renderings of the new library and museum begin on page 99 of the feasibility study (PDF download) completed in March.
Post Your Email Notices, Press Releases, Event Fliers, and Photos
The FREE email packed with local news
The FREE email packed with local news
The FREE email packed with local news
Sign Up