Groundbreaking planned for new Moncure Elementary School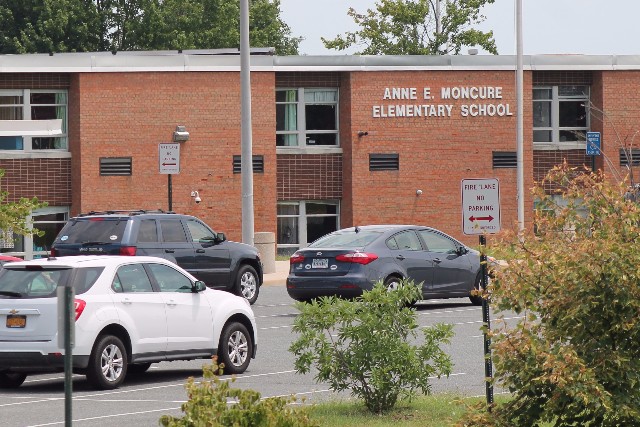 STAFFORD — We've been talking about a new Moncure Elementary School in North Stafford since 2011.
Now it looks like it's going to happen.
From a press release:
Stafford County Public Schools and Board of Supervisors are scheduled to attend a groundbreaking ceremony for Anne E. Moncure Elementary School. Contractors will break ground on building the new school in the coming weeks.

School officials, staff and Board of Supervisors will mark the occasion at the site of the new school. The construction project is expected to cost $29,942,000. The school is expected to open in the fall of 2019.

The design of the new Anne E. Moncure Elementary School supports the SCPS C5W vision, which focuses on: communication, collaboration, creativity, critical thinking, citizenship, and wellness. The abundant interior transparency will create a strong sense of community connections for students, staff, and parents. The exterior transparency connects Moncure's community of learners to the natural setting that exists on the site.

The building is planned to be a LEED Silver certified, and Energy Star rated school of 106,900 SF and will accommodate approximately 966 students in grades Pre-K through 5. The new school provides enhanced instructional environments with a focus on active learning. Advanced technology, carefully exposed building features, personalized and collaborative spaces are thoughtfully integrated throughout the school.
The new building will be located on Juggins Road, less than a mile from its current location on Route 610 (the map featured in this post shows the location of the new Moncure school). An agreement penned five years ago states the Stafford County Government will pay up to $1.7 million for the property, as well as cover up to $90,000 in cost for feasibility studies and legal fees.
In return, the county School Board will give the land on which the old Moncure Elementary School sits to the county government at no cost, after the new Moncure school is opened.
According to county's real estate assessment website, the land on which Moncure Elementary School sits is worth $3.5 million, and $11 million if you include the school building.
It's possible that the county could sell the land to a developer who would be interested in building on the highly trafficked Route 610 corridor.
Post Your Email Notices, Press Releases, Event Fliers, and Photos
Subscribe to the weekday Breakfast Links email FREE!
Get
updates straight to your inbox.