Prince William SPCA needs Board of Directors candidates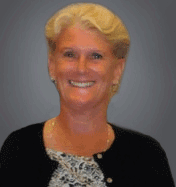 Good morning Prince William – You don't want to miss this! Join in the fun with Super Hero Bunco Game Night on Friday, June 30th, 5:30-9pm at the Wellington Community Center. Sure to be a blast to support all the great programs at Project Mend A House. Please call Liz at (571) 264-9228 to reserve your tickets.
· Meals on Wheels has an urgent need for drivers to deliver a warm meal at mid-day to a homebound senior. This is a fantastic job to meet a few neighbors and bring joy. You can sign up for a regular day or be a fill-in driver. It's very easy to do by just picking up a few meals at either Senior Center kitchen and delivering them out to your route. It only takes 2 hours or so! If you are age 55+ then please call Jan at (571) 292-5307 to be part of the RSVP team. Adults age 54 and under please call Melodee at (703) 792-4583.
· The food pantries are low just as kids are getting out of school and families will be more stressed to meet their basic needs. Please pick up a few extra basics of canned vegs, meats, pasta, sauces, cereal and such for both the SERVE pantry and the ACTS pantry.
· Prince William SPCA is looking for interested candidates to serve on their Board of Directors. Must be dedicated, love animals and have the willingness to carry out their mission. Commitment includes attending evening monthly Board meeting and serving on one program committee. The term is for 1 year. Please email pwspca@pwspca.org for a nomination form.
· Prince William Health Department needs volunteers on Friday mornings, 8am-9:30 am at the Woodbridge office to help with client screenings and referrals to their SBRIT Program. This program assesses the severity of substance use and identifies the appropriate level of treatment. Please call Isabella at (703) 792-7341 to learn more.
· Historic Manassas is looking for volunteers for the Annual Manassas Jazz Festival on Sunday, June 18th. Duties include VIP tent assistants, will call, and wine glass distributors and age ID verifiers. The morning shift is 10:45-3pm and the afternoon shift is 2:45-6:45 pm. Please call Erin at (703) 361-6599 to learn more.
· Serve our Willing Warriors is holding a Town Hall on June 21st. You are invited to attend from 7 to 8 pm and it is open to all volunteers and the community. The Town Hall gives you a chance to meet our leadership team, hear how we are helping recovering warriors and their families, meet some outstanding volunteers, and learn about upcoming events. Please RSVP by 6 pm on June 20. SOWW has several fun fundraisers coming up including Heroes on the River, a Poker Run, and a golf tournament. Please check their website at: www.willingwarriors.org.
· Good News Community Kitchen in Occoquan has lots of volunteer opportunities to serve the hungry in Manassas and downtown DC. They also have several fun fundraisers coming up to support all of their programs. They are raffling off a 2017 red Mustang Coupe for just $20/ticket. They are having a wine tasting at the Bottle Stop Wine bar on June 26th as well. Check out their website- www.tgnck.org for all the super activities and volunteer opportunities in the coming months.
· NOVA Water Quality Monitors Certification & Training- in celebration of Chesapeake Bay Awareness Week, the PW Soil & Water Conservation District in invites you to their next training on Saturday, June 10th, 9am-3pm at Manassas National Battlefield Park Hdqtrs. To register please email Veronica at: waterquality@pwswcd.org.
· If you are looking for other opportunities, please don't forget to call my wonderful team at Volunteer Prince William. Jan can help you with the Retired and Senior Volunteer (RSVP) opportunities at (703) 369-5292 ext. 1, Shelley can help with any individual or group project and send you weekly updates if you'd like. Shelley is at (703) 369-5292 ext. 0, and Bonnie can help you with opportunities available in Disaster Preparedness at (703) 369-5292 ext. 3. Please visit our newly re-vamped website at www.volunteerprincewilliam.org. Thanks so much for all you do in our community.
Post Your Email Notices, Press Releases, Event Fliers, and Photos
Subscribe to the weekday Breakfast Links email FREE!
Get
updates straight to your inbox.