How hospice social workers enhance end-stage quality of life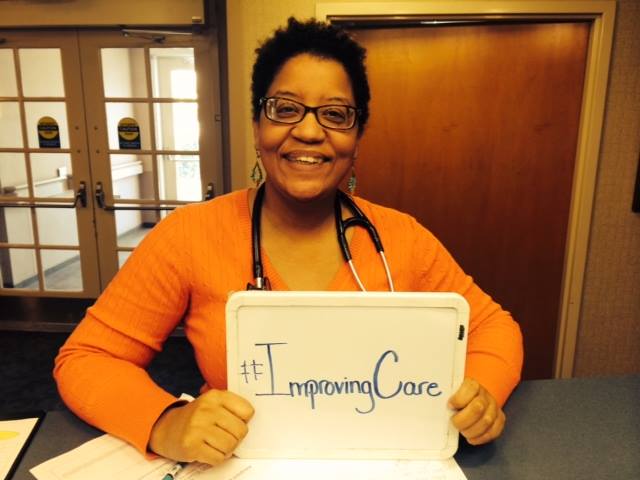 "People don't know how to die in America."
That's a pretty sobering statement, but it's one Lorraine Krause of Capital Caring can make with confidence, having served more than a decade as a hospice social worker.
Providing quality holistic care in the mid-Atlantic, Capital Caring is among the top ten largest hospices of the 4,300 nationwide. The organization delivers in-home comprehensive care to more than 1,000 patients daily.
Each patient has a team of people customizing their care – including physicians, nurses, dieticians and spiritual advisers. This team of hospice workers helps manage medical, emotional and spiritual needs of patients and their families at the end stages of their lives. In the center of all this, though not always noticeable, stand social workers.
Diverging paths to hospice social work
Linda Malone and Krause are both licensed clinical social workers for Capital Caring. Malone has been a hospice social worker for the past 17 years. Initially introduced to the idea of social work in high school, Malone worked in the mental health arena, library services, and hospital geriatrics before finding her passion in the field of hospice.
Krause's path to becoming a hospice social worker was strikingly different and occurred later her life. Married for twenty years, she began volunteering at a women's center in Blacksburg, Va., when she became initially curious about the idea of social work.
However, it was her mother's unexpected illness and subsequent placement in hospice that introduced Krause to hospice social work. The hospice services provided to Krause and her family would eventually spur her desire to head back to college for a Master's degree in social work.
Regarding working as a hospice social worker, Krause says, "You never know where your grief will take you."
Empowering patients, families, and caregivers
Hospice social workers guide patients and their families during what is often an emotional and vulnerable time for both. They can facilitate communication between patients and caregivers, help families come to terms with the realities of an illness and coordinate needed resources.

Hospice social workers are instrumental in enhancing the quality of life for patients, families, and caregivers.
Malone says, "Our primary function is to empower people as they go through grief and loss. We help people realize they have strength. The legalities are different in different social work sectors, but what's the same is that you help people process."
Invisible advocates for all
The knowledge and skill of a hospice worker are difficult to measure and often undervalued in today's world. "We're about process," says Malone. "A lot of what we do is intangible. For example, you can't measure someone processing grief."
"It's about the long-term effects of allowing people to share emotions," says Krause.
Malone and Krause affirm that a social worker's expertise is not only significant to hospice families but to other industries like mental health, law, education, human services agencies, community organizations, etc. They help people to cope with and solve everyday problems.
Those interested in the field of social work will need a Master of Social Work (MSW) and should get their Licensed Clinical Social Worker (LCSW) certification. Malone suggests that they also ask themselves about their motives for going into the field and where their skills are.
"Social work isn't like giving a pill. You don't get immediate results," she says.
"You have to be aware, be confident and believe in the process," says Krause.
Social workers advocate for others regardless of age, gender, race or socioeconomic backgrounds.
When asked to envision the world without social workers, Malone becomes somber. "It would be directionless…doom and gloom. We're there to inspire and bring hope."
Krause says, "We're social workers for our whole community. People depend on us to be good listeners. We are safe people. Without social workers, the world would be less safe."
To learn more about the services provided by Capital Caring, visit capitalcaring.org.
This post is sponsored by Home Instead Senior Care of Manassas.
Post Your Email Notices, Press Releases, Event Fliers, and Photos
Subscribe to the weekday Breakfast Links email FREE!
Get
updates straight to your inbox.