The Retired & Senior Volunteer program has an urgent need for Meals on Wheels drivers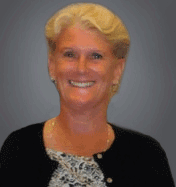 Good morning Prince William – spring is here so please join in all the fun special projects-
· Help a Horse Day sponsored by the Prince William County Animal Shelter invites you to their free, fun open house on Sunday April 23rd, noon to 4pm. Lots of kids activities including hobby horse races, horse bingo, scavenger hunt, art & crafts. There will also be lots of equine groups attending including the Police Department's Mounted Patrol Unit, the Equine Rescue League, Little Fork Large Animal Rescue as well as local farms and businesses. The public dog park will be closed so please leave your pets at home for this event.
· 8th Annual Upper Occoquan River Cleanup needs lots of volunteers at various sites on Saturday April 22nd, 9am-2pm. Please pre-register at: pwtsc.org.
· The Bluebird Trail is having their next volunteer training on Saturday April 15th, 10-11 a.m. Come be part of the wonderful team checking the nesting boxes each week at Merrimac Farm in Nokesville. Please register for this training at: alliance@pwconserve.org.
· River of Grace Lutheran Church is having their Spring Fling event on Saturday April 15th 10am-1pm in Manassas. This is a free, family event including moon bounce, photo both, face painting and egg hunts. Please check out their website at: rognova.com for more info.
· Annual Route 1 Clean-Sweep needs lots of volunteers on Saturday April 22nd from 9 a.m.-12 noon at 13412 Jefferson Hwy in Woodbridge. All supplies are provided by Keep Prince William Beautiful! Come be part of the solution.
· Comcast Cares Day is Saturday April 22nd and lots of volunteers are needed at the ACTS beautification project in Dumfries and Triangle. Come join all the volunteers from Comcast and Leadership Prince William for this powerful service project. Please email Kathy@leadershipprincewilliam.org for more info.
· Care Net PRCs is having their Walk for Life events on April 22nd in Warrenton, April 29th in Manassas and May 6th in Woodbridge. Come support services to individuals who find themselves in an unplanned pregnancy. Please visit their website at: voice4life.org/walk-for-life for more info.
· Prince William Conservation Alliance needs volunteers at their next Minnieville Buffer workdays on Sunday April 23rd, 1-3pm and also on Sunday May 21st. The 2 workdays will keep all the native trees, shrubs and wildflowers adjacent to the K9 Gunner Dog Park in tiptop shape. Please register for the workday at: alliance@pwconserve.org
· Historic Manassas needs volunteers at the Much Ado About Art Festival on Friday May 5th, 5-7:30 p.m. and Saturday 10 a.m.-4 p.m. The first shift is 10 a.m.-1 p.m. and 2nd shift is 1-4 p.m. please email Erin at: erin@historicmanassasinc.org for more info.
· Prince William Free Clinic is looking for community partners to join their Annual Health Fair on Saturday June 1st 9am-1pm. It's a great opportunity to help their clients gain greater access to available services. Please email Caitlin at: Caitlin.denney@pwafc.org for more info.
· Project Mend a House is registering participants in their Live Well Workshops. The is a free 6 week class to help you with several painful conditions such as arthritis, high blood pressure, asthma, chronic pain and heart disease. The next session begins May 9th at the Woodbridge Senior Center. Please call Jodie at (571) 494-5577 to learn more.
· ALIA in Manassas is looking for volunteers for computer instruction classes to seniors and administrative support in their office. The curriculum includes computer basics: creating and organizing files, sending/receiving email, using the internet and more. Please email Corliss at: alia@agapeloveinaction.com to learn more.
· Catholic Charities- Hogar Immigrant Services is urgently seeking teachers for various classes in Woodbridge, Dale City and Sterling. The English class is held Monday – Thursday for just one class a week. No foreign language or teaching experience is needed as you'll receive all the training needed. Please call Arielle at (703) 534-9805 ext. 252 to learn more.
· TOPSoccer is looking for volunteers to help on Saturday mornings at the Vint Hill Gym. This program provides safe, fun and inclusive environment for children with development issues to enjoy the game of soccer. This promises to be a very fun Saturday morning. Please email Beth to learn more at: piedmonttopsoccer@comcast.net
· The Retired and Senior Volunteer program has an urgent need for Meals on Wheels drivers to deliver the noon meal in both the Manassas and Woodbridge areas. It's a super 2 hours or so while you provide a warm meal and check on their welfare. This program is for individuals age 55+, have valid driver's license and proper insurance. A small mileage stipend is available as well training. Please email Jan at: jhawkins@volunteerprincewilliam.org to learn more.
· If you are looking for other opportunities, please don't forget to call my wonderful team at Volunteer Prince William. Jan can help you with the Retired and Senior Volunteer (RSVP) opportunities at (703) 369-5292 ext. 1, Shelley can help with any individual or group project and send you weekly updates if you'd like. Shelley is at (703) 369-5292 ext. 0, and Bonnie can help you with opportunities available in Disaster Preparedness at (703) 369-5292 ext. 3. Please visit our newly re-vamped website at volunteerprincewilliam.org.
Thanks so much for all you do in our community.
Post Your Email Notices, Press Releases, Event Fliers, and Photos
Subscribe to the weekday Breakfast Links email FREE!
Get
updates straight to your inbox.