Public hearings on proposed VRE fare increases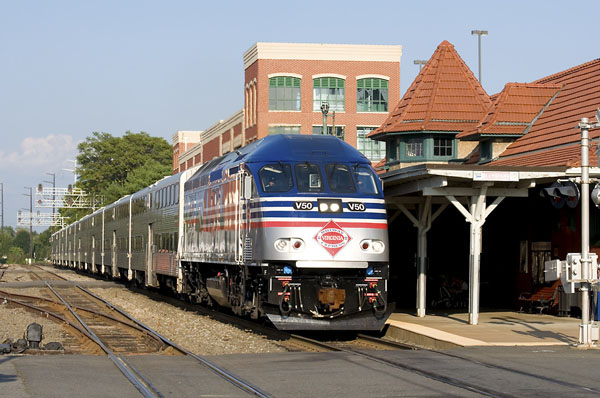 From Virginia Railway Express:
Virginia Railway Express (VRE) is holding a series of public hearings throughout the next two weeks to solicit comments on a proposed increase to its fares. A three percent fare increase is being proposed in order to pay for increased operations costs and the Amtrak Step-up tickets would increase from $5 to $7.
If adopted, this change would become effective the first week of July 2017, to coincide with the start of the FY 2018 budget year. The proposed fare charts can be found on our website here.
These are the remaining public hearing locations:
Thursday, March 9, 2017
City Council Chamber Room, Manassas City Hall, 9027 Center Street, Manassas, VA 22110
7:00 P.M.
Tuesday, March 14, 2017
VRE Offices, 1500 King Street, Suite 202, Alexandria, VA 22314
12:00 P.M.
Tuesday, March 14, 2017
P.R.T.C. Board Room, 2nd Floor, 14700 Potomac Mills Road, Woodbridge, VA 22192
7:00 P.M.
Wednesday, March 15, 2017
Stafford County Government Center, Board Chambers, 1300 Courthouse Road, Stafford, VA 22554
7:00 P.M.
Thursday, March 16, 2017
F.A.M.P.O., 406 Princess Anne Street, Fredericksburg, VA 22401
7:00 P.M.
Written comments will be accepted through Friday, March 17, 2017. Please mail to the attention of: VRE, Public Comment, 1500 King Street, Suite 202, Alexandria, Virginia 22314.
To make your comments via email, please send them to: publiccomment@vre.org OR by Fax to: (703) 684-1313. The public hearings are being conducted in locations accessible to persons with disabilities.
Any individual with a disability who requires special assistance, such as a sign language interpreter, should send an e-mail to publiccomment@vre.org or call Theresa Stevenson at (703) 684-1001 or TTY (703) 684-0551 at least ten business days prior to the public hearing in order to make the necessary arrangements.
Post Your Email Notices, Press Releases, Event Fliers, and Photos
Subscribe to the weekday Breakfast Links email FREE!
Get
updates straight to your inbox.