Manassas Park builds community, finds success with youth basketball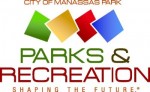 Manassas Park Community Center
Address: Manassas Park Community Center
Phone: 703-335-8872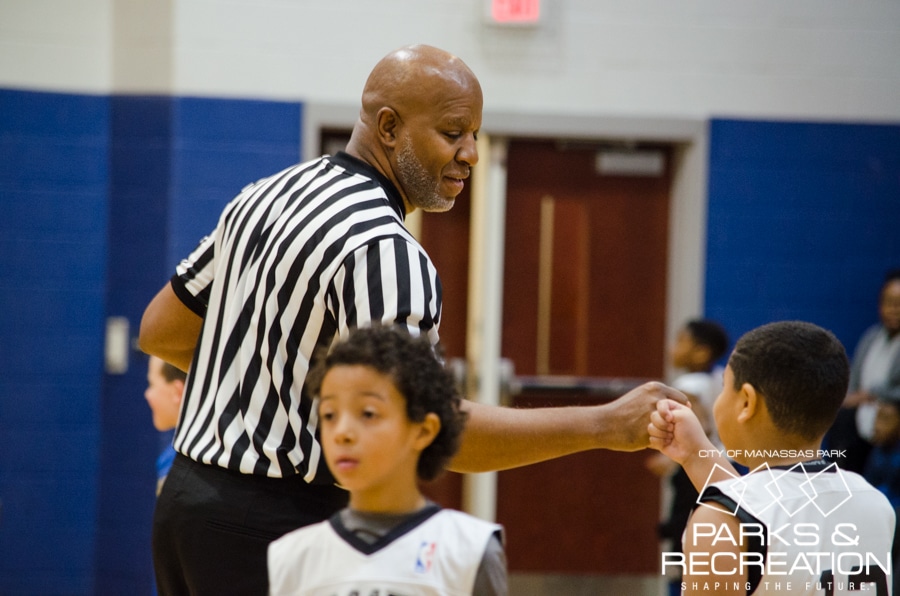 Ask any Manassas Park, Department of Parks and Recreation staff member what is the most popular program offered and without hesitation, they will respond, "The youth basketball league."
The Manassas Park Youth Basketball League (MPYBL) is going into its 20th year, and lots of credit is owed to the community spirit the residents and employees of Manassas Park exude.
"Whenever we come there's always a sense of family," writes 2016-2017 MPYBL Coach Steve Gaskins, "There's something here for everyone. It's like a second home. The staff is always friendly and knowledgeable, and the building is organized and clean."
Gaskins is not exaggerating. Generations of families have grown up with Manassas Park Parks and Recreation including children who enrolled in Manassas Park Community Center (MPCC) preschool before the current building was built and are now graduating from high school. Children who participated in Extended Care and MP3, afterschool programs for school-age children and teenagers respectively, are now working part time jobs at the Community Center.
Many players return year after year to participate in the league. High school freshman Jonathan Ojo enjoys the basketball league for its great level of competition.
"I've played in this league for four years and skill-wise I think my game has improved," he shares in a written statement. Ojo's sentiments echo one of the goals for the league, which is player and skill improvement. In addition, an emphasis is placed on teamwork, sportsmanship, and comradery.
League Director and Recreation Specialist for Athletics Michael Arrington designed the league with this in mind. According to the player guidebook, all players, regardless of skill level, must play for "an equal or fair amount of playing time" in each game. Qualified basketball coaches assess skill level on special nights dedicated just for assessments. Players are divided between the teams to ensure balance with skill level and to encourage newer players to develop their skills and seasoned players to grow their teamwork and sportsmanship.
"This is a great team-oriented program that shows kids how to play together. All kids learn at all levels due to the coaching selections. Each and every kid enjoys every bit of playing at every level," shares Denard Robinson, parent of a child in the 8-9 division.
During games, one can see even the referees advising the younger players as to the rules of basketball as well as providing encouragement and support.
There is a level of patience and understanding the entire league community fosters which help players grow.
Robinson states, "All coaches and program personnel do a great job at keeping the location family oriented." Since it's so important for parents and family members to be involved, Arrington created a Code of Conduct as a guide to help make their involvement more impactful. It also clearly outlines expectations in the event poor sportsmanship becomes a factor.
"Parents tell us how much they appreciate those expectations outlined at the start of the season," Arrington points out, "Considering how many hundreds of family members and friends come to cheer on the players, it's so rare that we ever have to refer to them. Still, it gives parents confidence in the league."
A great deal of planning goes into the league, which begins every November with the skills assessments and ends in March with an All-Star game. In fact, Arrington admits that he really never stops working on the league. "All year long I'm actively working on the league in some capacity. Whether I'm actually running the league, planning the league, advertising the league, or starting up the league, it's basically always on my mind," he explains.
With a league that's so important to the community, he knows how important it is to give it so much attention.
"I even have programs in the offseason that are offshoots of MPYBL including the Summer League as well as Lil' Dunkers and Basketball Skills and Drills which are recreational classes to improve basketball skills," Arrington said.
This year's season of the Manassas Park Youth Basketball League will be concluding soon, but the MPYBL Summer Basketball League, which begins in June, will be open for registration starting on April 15. If your child is between the ages of 6 and 12 and is looking for a supportive atmosphere and a sport to engage in over the summer, it's worth exploring. You and your family might just get hooked and be a part of the fever that is MPCC's signature basketball league in November.
The Manassas Park Community Center is located at Manassas Park Community Center in Manassas Park, Va. Managed by the City of Manassas Park Department of Parks and Recreation, the facility is home to basketball courts, a swimming pool, and wellness areas as well as a variety of special events and programs. For more information visit us at ManassasParkCommunityCenter.com or call at 703-335-8872.
Post Your Email Notices, Press Releases, Event Fliers, and Photos
Subscribe to the weekday Breakfast Links email FREE!
Get
updates straight to your inbox.