Sheriff: 'Two women had been seen shoplifting in the store on numerous occasions'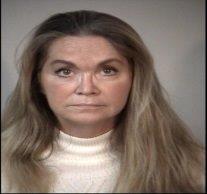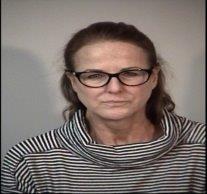 Pictured: Tellis, Johns
From the Stafford County Sheriff's Office:
On February 1, 2017, Deputy B. U. Demirci responded to a shoplifting complaint at the Target store located at 1090 Stafford Market Place. When he arrived, loss prevention officers had two adult females in custody for concealing merchandise. The suspects had been observed placing various cosmetics in their purses and attempting to leave the store without paying. Loss prevention detained them and called the Sheriff's Office. The stolen property recovered from each of the females was valued at over two hundred dollars.
Loss prevention officers advised Deputy Demirci that the two women had been seen shoplifting in the store on numerous occasions in the past but had escaped each time. The thefts had been recorded by security cameras and saved on disc. Deputy Demirci spoke with both women who confessed to the theft they were detained on. They also admitted they had shoplifted at Target in the past. Deputy Demirci arrested the two for the thefts committed that day and asked loss prevention to gather the security videos of the other thefts for him to review.
On February 26, 2017, Deputy Demirci obtained concealment warrants on both female suspects for five other shoplifting cases that were recorded by loss prevention. One case was from November of 2016, one from December of 2016 and three were from thefts that occurred during January of 2017.

Arrested were Pandora Johns, 65 years old and Andrea Tellis, 61 years old. Each resides in Stafford County. Both suspects were charged with Grand Larceny and five counts of Concealing Merchandise.
Post Your Email Notices, Press Releases, Event Fliers, and Photos
Subscribe to the weekday Breakfast Links email FREE!
Get
updates straight to your inbox.