Twisted Cork Grille in Bristow surrounded by homes, opportunity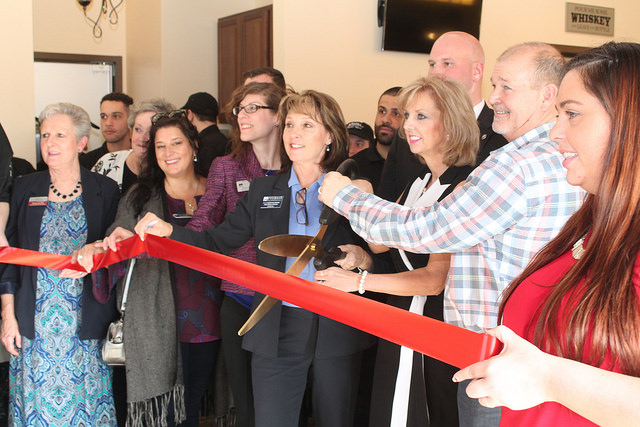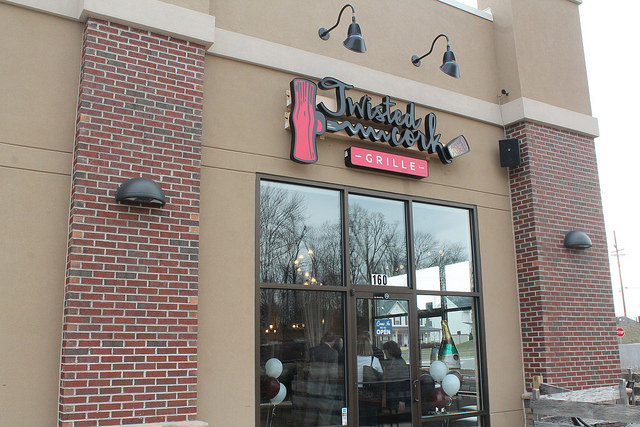 BRISTOW, Va. — Nancy Skipper spent more than 20 years working in the corporate restaurant world.
It's a place where everything from the menu items, the decor, and the rules for customers service are all the same. After starting with Denny's as a service and working her way up to a regional manager, Skipper was sent to New York to train new managers after the company purchased 28 restaurants from a competing chain.
All told, it was corporate a career that also included jobs at Bob's Big Boy and Cracker Barrell restaurants. She later left restaurants and earned a nursing degree. But something pulled her back.
"I missed this," said Skipper, surrounded by friends, family, servers, and her kitchen staff at the ribbon cutting of her first restaurant.
Skipper is the new owner of Twisted Cork Grille in Bristow, located at the corner of Linton Hall and Devlin roads. It offers 33 different kinds of wine — hence the name Twisted Cork, as well as whiskeys, and a menu she says offers something for everybody.
She's also placed emphasis on customer service. What else would you expect from a corporate restaurant trainer?
"You learn things in the corporate world, and about the things you couldn't do because you are restricted. But now I'm allowed to do what I want to do," said Skipper. "It's the same aspect with guests service. In the corporate world, if someone wasn't giving my guests proper service there was a list of things that I had to before I got rid of them. Here, if I find that you're not giving great service, you're outta here. To me, that's what's it's about."
The dish she's most proud of is the beef stroganoff. It's her mother's homemade recipe.
"My chefs kept making stroganoff, and it was not what I was used to. So I grabbed the phone and put my chefs in touch with my mom," said Skipper.
Twisted Cork replaced an old farm to table restaurant once located in the same space. Skipper leased the space from the owner, redesigned the interior, and expanded the menu adding items like a sirloin steak, as well as vegan, and gluten-free items.
There are 8,000 homes near hear restaurant, and she's the only full-service food establishment in her neighborhood.
"I came to Bristow for the opportunity," she added.
The appetizer menu offers cheesy dips with buffalo sauce, and spinach artichoke, and baked brie, with prices ranging from $7 to $14. Sandwiches like the chicken shorty, or brisket dip will run you between $11 and $16.
Dinner items like the beef stroganoff, wild caught salmon, duck breast, venison stew, and the bone-in rib eye cost between $15 and $30.
The attire is casual, and the eatery is open 11 a.m to 10 p.m. Tuesday through Thursday, 11 a.m. to 11 p.m. Friday and Saturday, 11 a.m. to 9 p.m. Sunday, and is closed Mondays.
Post Your Email Notices, Press Releases, Event Fliers, and Photos
Subscribe to the weekday Breakfast Links email FREE!
Get
updates straight to your inbox.