'Only two' big names discussed for Potomac Shores elementary school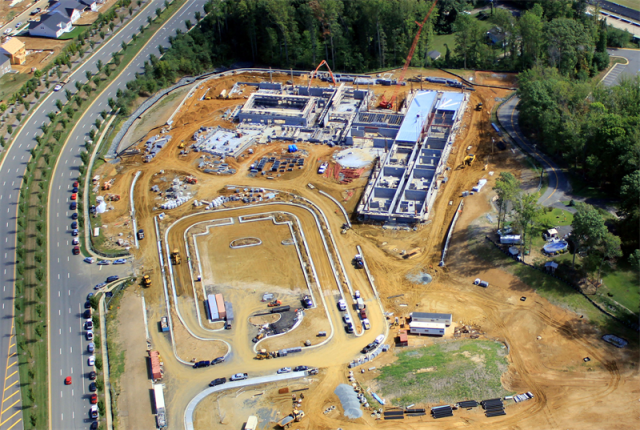 From Prince William County Public Schools:
Suggested names for the new "Potomac Shores" Elementary School presented to the School Board on February 1 include famous Americans, U.S. Presidents, and local educators and activists. The names were submitted online to the Office of Planning and Financial Services or offered at the School Board Naming Committee public meeting on January 30, held at Potomac High School.

The School Board is scheduled to vote on its choice at its next regular meeting on February 15. Criteria for naming of school facilities and buildings are described in Regulation 854-1.

"Potomac Shores" Elementary School is scheduled to open this fall. The school is located in the Potomac Magisterial District at 2500 River Heritage Parkway, Dumfries.

Naming committee members for "Potomac Shores" are School Board Chairman Ryan Sawyers, Loree Williams (Woodbridge), and Justin Wilk (Potomac).
From Potomac District School Board representative Justin Wilk:
"During

our public event

the only two names brought forward were Betty Covington and John Harper Jr.

During both the public meeting on Monday night at Potomac HS and last night's board meeting, the vast majority of speakers recommended the names of Betty Covington and John Harper Jr."
A third name — John Harper — was also tossed into the ring by one person, according to Woodbridge District School Board representative Loree Williams.
From Williams on where the 12 additional names came from on the school division list:
"The remaining names were submitted to the school system outside of the public meeting. Dave Cline presented those submitted names at the last school board meeting (Wed) for consideration by the naming committee and board. It is not required to attend the public meeting to submit names for consideration.

I hope you would consider mentioning the peaceful, non-competitive tone of those who attend who spoke to the fact that Mr. Harper and Ms. Covington are longtime friends. (Same tone repeated at the Board mtg on Wed)."
Post Your Email Notices, Press Releases, Event Fliers, and Photos
The FREE email packed with local news
The FREE email packed with local news
The FREE email packed with local news
Sign Up