Surovell announces 2017 General Assembly Town Hall meetings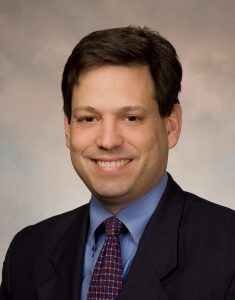 From the Senator Scott Surovell:
More information: Nadine Slocum, Chief of Staff
571.249.4484
Bryan Estey, Communication Director
860.371.7474

Richmond, Virginia. On Saturday, January 28th and Saturday, February 11th, Eastern Fairfax & Prince William County Members of the General Assembly will be hosting town halls to hear the concerns of residents during 2017 Legislative Session.

Senator Scott Surovell (D-36), Senator Adam Ebbin (D-30), Senator George Barker (D-39), Delegate Mark Sickles (D-43), Delegate Luke Torian (D-52) and Delegate Paul Krizek (D-44) will review their legislative agendas for the 2017 session, the status of current legislation, and answer questions from attendees.

Details are as follows:

January 28:

Northern Prince William County Town Hall with Senator Surovell

Occoquan Town Hall
314 Mill Street
Occoquan, Virginia 22125
9:00 a.m. – 11:00 a.m.

Southern Prince William County Town Hall with Senator Surovell and Delegate Torian

Forest Park High School Library
15721 Forest Park Drive
Woodbridge, VA 22193
1:00 p.m. – 3:00 p.m

February 11:
Mount Vernon District Town Hall with Senator Surovell, Senator Ebbin, and Delegate Krizek

Walt Whitman Middle School
2500 Parkers Lane
Alexandria, VA 22306
9:00 a.m. – 11 a.m.

Lee District Town Hall with Senator Surovell, Senator Barker, and Delegate Sickles

Hayfield Elementary School
7633 Telegraph Rd.
Alexandria, VA 22315
1:00 p.m. – 3 p.m.

Please note that the time and dates have changed since they were originally announced. Please mark your calendars accordingly.

The topics of discussions will include:

-Transportation
-The State Budget
-Medicaid Expansion
-Firearm Violence Prevention
-Consumer Protection/Predatory Lending
-Reproductive Choice Issues
-Education Funding & Reform
-Congressional Redistricting
-Marriage Equality & LGBTQ Rights
-Civil/Criminal Justice Reforms
-Investing in Green Energy
-Protecting Environmental Interests
Post Your Email Notices, Press Releases, Event Fliers, and Photos
Subscribe to the weekday Breakfast Links email FREE!
Get
updates straight to your inbox.