'Many volunteers are needed especially if you know a little Spanish to cover this large neighborhood and share fire safety information'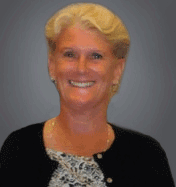 Call to Action
Good morning Prince William – Happy New Year and a huge Cheers to this wonderful community for supporting our Un Trim A Tree Holiday Gift Program last month. We provided toys, warm clothes, and joy to 5,652 children! Thank you so much for your generosity and joy!
· The American Red Cross has an urgent need for volunteers on Saturday, January 14th from 8am-1pm to install smoke alarms in the Georgetown South Community of Manassas. Many volunteers are needed especially if you know a little Spanish to cover this large neighborhood and share fire safety information as well. You'll truly make a life-saving difference. Please register online at volunteerconnection.redcross.
· The Martin Luther King Oratorical Contest is Saturday, January 16th, 11 am at the Hylton Memorial Chapel. You don't want to miss this annual free event, but please bring along canned goods to help the area food pantries. This event is sponsored by the PWC Alumnae Chapter Delta Sigma Theta. Here's a huge Cheers to these ladies and their 32 years of service in our community.
· The Retired and Senior Volunteer Program is looking for volunteer's age 55+ to transport veterans to their doctors' appointments and perhaps stop by the pharmacy to fill a new prescription. There is an immediate need in the Woodbridge area! It's a great way to say thank you for their service. The second need is to present life skills to 4th-grade students who may be home alone for a short period after school. It's a fun curriculum and certainly a fun age to work with. Please call Jan at (571) 292-5307 for more info.
· Embrace Treatment Foster Care invites you to learn more about opening your home and heart to hosting a foster care child on Tuesday, January 17th at 6:30 pm at the Chinn Park Library. The Embrace team will answer your questions and share all the info and requirements for certification.
· Virginia Cooperative Extension invites you to their workshops this spring. First is Smart Money Management Workshop on Tuesday January 17th, 7-9pm at the Ferlazzo Building, The next workshop is Homeownership for the Deaf and Hard of Hearing Community on Saturday, January 28th, 9am4pm at the McCoart Building, next is a train the trainer event for financial empowerment on March 2nd, 12:30-4pm at McCoart Board Chambers. Please register for all these events by calling (703) 792-6287 or via email at: smartmoney@pwcgov.org.
· Brain Injury Services is looking for PALS volunteers to visit clients in their homes. They have a man who enjoys music and would greatly appreciate a visit once or twice a month. Opportunities are always flexible! Please call Michelle at (703) 451-8881 ext. 232 to learn more.
· Saved Hands Foundation is looking for volunteers to teach Microsoft Office to adults either in the evenings or daytime. They are also looking for a grant writer, administrated support and a marketing director. Be part of the team offering skill building to disadvantaged adults. Please email info@savedhandsfoundation.org to learn more.
· If you are looking for other opportunities, please don't forget to call my wonderful team at Volunteer Prince William. Jan can help you with the Retired and Senior Volunteer (RSVP) opportunities at (703) 369-5292 ext. 1, Shelley can help with any individual or group project and send you weekly updates if you'd like. Shelley is at (703) 369-5292 ext. 0, and Bonnie can help you with opportunities available in Disaster Preparedness at (703) 369-5292 ext. 3. Please visit our newly re-vamped website at www.volunteerprincewilliam.org. Thanks so much for all you do in our community.
Call to Action is a column written by Volunteer Prince William Director Mary Foley.
Post Your Email Notices, Press Releases, Event Fliers, and Photos
Subscribe to the weekday Breakfast Links email FREE!
Get
updates straight to your inbox.