5K Runs and walks in Prince William County, Manassas, Manassas Park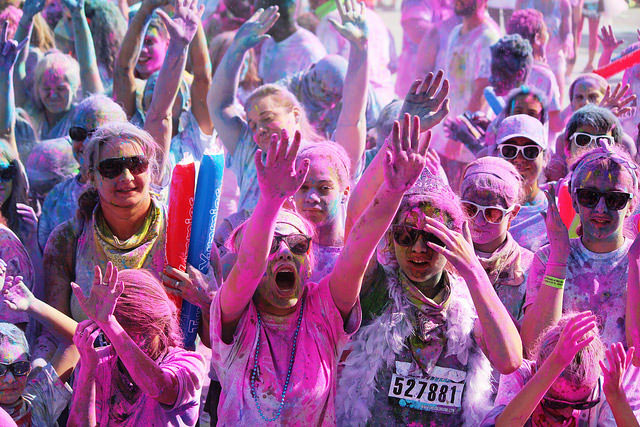 Runs and walks in 2017 listed below
We've compiled a listing of 5K runs and walks in Prince William County, Manassas, and Manassas Park. This list is a public service and should come in handy when you're looking for your next marathon. The list will grow as more events are submitted to news@potomaclocal.com. More fine print at the bottom of the post.
March
On March 11 at 10 a.m. Look for the Shamrock 5K and 1-mile fun run – https://www.facebook.com/GCRShamrockRun/
April
April 8, 9 a.m. MS Walk beginning and ending at the Harris Pavilion.
Manassas Airport Runway 5K/10K & 1 Mile Fun Run is April 9, at the Manassas Regional Airport – http://rev3tri.com/manassas-runway/
The JP5K Run/Walk for Options benefits the innovative and inclusive Option Program, providing a rich high school experience for students with intellectual disabilities. This is an excellent race for beginners, competitive runners, and everyone in-between! Start time, 8 a.m. More info: http://www.jpthegreat.org/about-us/the-family-association/jp5k-runwalk/
May
The Holy Family Falcon 5K is on Saturday, May 6, 2017, at Holy Family Catholic School in Dale City. runsignup.com/Race/VA/Woodbridge/HolyFamilyFalcon5K
In Virginia, 1 in 8 people struggles with food insecurity. Join The Good News Community Kitchen and Woodbridge Senior High School JROTC for its inaugural "Fit to Fight Hunger 5K" Saturday, May 27th at 8 a.m. The 5K will take place at Woodbridge Senior High School.
www.tgnck.org
June
The Manassas Color Vibe 5K Run/walk will be on June 10, 2017, beginning and ending at the Boys & Girls Club of Manassas – 9501 Dean Park Lane, Manassas – http://www.thecolorvibe.com/manassas.php
August
The 5th Annual Kids Triathlon 2017 will be on August 12, 2017. Beginning and ending at the Manassas Park Community Center in Manassas Park – 99 Adams Street Manassas Park 20111 https://secure.rec1.com/VA/manassas-park/catalog
October
Prince William Half Marathon, October 1, 2017. Begins and ends at Jiffy Lube Live, traveling through the paved roads of the Manassas National Battlefield. princewilliamhalf.com
Join us for the Walk to End Alzheimer's in the Virginia Tri-Counties! Tri-Counties refers to Fauquier, Prince William, and Stafford counties. It is the nation's largest event to raise awareness and funds for Alzheimer's care, support and research. We will walk on Saturday, October 21 at the Harris Pavilion (9201 Center Street, Manassas, VA) Website: http://act.alz.org/site/TR?fr_id=10425&pg=entry
Submit your run/walk to our list by emailing news@potomaclocal.com and putting Run / Walk in the subject line the email. Only emailed submissions will be accepted. There is no charge to submit your run/walk event. Please include a link to your event. Links in our post are "no follow" links. Email us if you would like additional paid / SEO promotion for your event. By choosing paid promotion of your event on Potomac Local, you support our mission of providing trusted, local news to the residents of Prince William County, Manassas, and Manassas Park.
Post Your Email Notices, Press Releases, Event Fliers, and Photos
Subscribe to the weekday Breakfast Links email FREE!
Get
updates straight to your inbox.