'Instead of giving us money,…provide land needed to build new schools'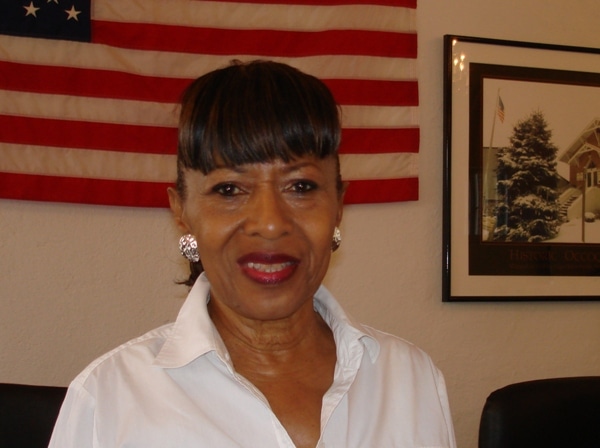 Rarely does either of us (Lillie Jessie and Loree Williams) write about School Board matters but this constant misleading impression that certain members of the Prince William County School Board (SB) are turning away money offered to reduce overcrowding of our schools by the Board of County Supervisors (BOCS) has forced us to speak out.
The fact is, Mrs. Jenine Lawson, of the Brentsville District and Mr. Pete Candland, of the Gainsville District have decided to give the school system approximately $21,000,000 million of your taxpayers' money but only if $10.6 million of it is used to help fund a redesigned of the new 13th high school in Mrs. Lawson's district. The cost of this newly redesigned school would be $160 million. By the way, this does not include millions of dollars in operating cost.
Keep in mind that it was at the request of Mr. Gil Trenum that the original design for the Battlefield model was granted by the SB, a design he and Mrs. Lawson now no longer want. They and their constituents now preferred the Patriot Model.
Since Mr. Trenum was unable to bring the Patriot Model back to the floor for a vote (Roberts Rule of Order), he came back to the board with a new design called the "Hybrid" which was the Patriot in disguise.
Mrs. Satterwhite, of the Gainsville district, cited research that children learned better in schools that had light and windows. That rationale was difficult to defend when Mrs. Jessie reminded her that the two local high schools that achieved a national ranking, Osbourn Park, and Battlefield, had few windows and that one of this was, in fact, the Battlefield design they no longer wanted.
Their agenda item failed to get the votes needed for the second time. This time they also cited overcrowding as an issue and renamed the same $160,000,000 model the "PRICE" model (same Patriot Model in disguise).
Since according to Roberts Rules neither Mr. Trenun nor Mrs. Satterwhite could bring this vote up again, a newly elected board member Mr. Willie Deutsch was enlisted to try a third time. Again they used overcrowding as a concern and that per pupil this $160 million school was inexpensive. This third attempt failed to pass also.
They have now found themselves out of options at the school board level and are trying to acquire a new vote for the same agenda item under the BOCS. This time the disguise is "We want to reduce overcrowding county-wide…Give us our redesign; we will pay for the additional debt service cost and in return, we will give you $10.6 million as a goodwill gesture…but only if we get what we want." This is now the "fourth attempt."
First and foremost, you the public taxpayers, need to know that the cost for this school has skyrocketed because of delays and actions by Mrs. Lawson. This school is not scheduled to be completed until 2021 because of the following delays:
The first delay took place when Mrs. Lawson replaced Mr. Covington on the BOCS. The delay made sense since she needed time to get acclimated.
The next delays came as a result of Mrs. Lawson because she did not like the proffered deal from Stonehaven. The continued negotiations dragged on and on until Stonehaven pull its offer off the table. This resulted in a loss of revenue for the land, roads, and sewage. We lost approximately $50 million.
The above loss combined with inflation resulted in the cost for the school skyrocketing from $125,000,000 to $160 million. Millions of dollars (double digit) in operating cost is not a part of this.
Keep in mind several members of the BOCS, were appalled at the cost of Colgan High School ($110 million). They even discuss the cost of a $125,000 Steinway piano.
They, and certain SB members, especially, Mr. Willie Deutsh, expressed outrage when the cost to update George Hampton Middle was approximately $500,000. Never mind that Dr. Hampton settled for an old school, allowing the new school to be named after Kyle Wilson at the cost of $28 million.
Yes, there is overcrowding in PWCS and yes that is outside bathrooms in elementary schools. Unfortunately, the students using outside facilities are second graders in the 12th richest community (PWC) in the United States.
Personally we (Jessie and Williams) do not understand the lack of outrage or level of urgency when it comes to primary students going to outside facilities.
I (Lillie Jessie) was a principal. I know how challenging it is to get even more mature 5th graders to come inside during a storm. Principals have told me that there are so many large 5th graders in certain schools, trailers cannot accommodate them. Yes, there are efforts being made by the Superintendent and his staff to take care of these situations, but we cannot understand why our priority should be to redesign a school at the cost of $160 million and not that of getting our little ones out of trailers. Our priority should be for our over-crowed elementary schools.
Is there an overcrowding issue for the 13th high school? When you look at schools that may feed into the new Price Model by 2021, you may ask the same questions Mrs. Williams and I are asking, "Where are the students coming from?"
There are at least 23 schools in that corridor that stand at less than 90% occupancy. Some will feed into this new high school.
No one can say what the school population will look like in 2021 for sure with a high level of accuracy. Obviously, we have underestimated in the above 23 instances. This is why we have more than *four thousand spaces/seat vacancies right now. The homes have not been built for this 13th high school.
Since Mrs. Lawson does not want congestion or many homes, we should anticipate fewer students. We question where the additional 500 seats are coming from based on present enrollment of students who will feed into that high school. Osbourn is at 80% capacity; Brentsville, Mrs. Lawson's and Mr. Trenum's school is under-capacity at 89.5%.
That is a combined total of 596 empty spaces/seats. We certainly do envy the empty spaces, science lab, lower capacity schools have. We think it is time to engage in equitable, versus equal practices. In other words, it is our turn! We (Jessie and Williams) recommend the following:
— Instead of giving us money, make a commitment to provide the land space needed to build new schools in these high enrollment schools immediately…without strings attached. The school board does not control the land, the BOCS does.

— Freeze rezoning for residential use from developers when you know, we do not have the school capacity needed for the new students. Some of you (BOCS) have created this problem on the eastern corridor

— Provide additional funds without strings attached to make our little ones the number one priority.

— Help us find smaller acreage on the eastern end where vertical structures can be built similar to the one in Manassas City.

— Help us fund architects with expertise in urban school designs. There is a number of them available.

— Help us find retail spaces that can be converted into classrooms. We need to think out of the box now that we are short on land space.

— Increase the tax rate if necessary to compress the CIP schedule to get our elementary students out of trailers. Float that idea to the public.
— Become a voice for the voiceless (parents who are not comfortable presenting their point of view in a public forum). That's why we were elected.
Finally, visit the schools with high-density populations yourself, and you will learn that they:
— Are serving breakfast and lunch from the moment student get off the bus until they get back on the bus for dismissal.

— Cannot have one just assembly because of the high population or lack of space.

— Are concerned about tornado drills or storms because they do not have the space to bring the high numbers of students in for a proper drill.

— Have several assemblies and more Back to School nights than other schools because of overcrowding.
With additions, Principals have additional administrative responsibilities because of a larger staff at the elementary level. The three Lake Ridge schools are pleased with the upcoming additions but know that we should have gotten a new school instead. With additions and renovations come additional administrative responsibilities without the year of preparation time given to principals of newly constructed schools. Been there done that (Lillie Jessie)!
In some cases, do not have music, art, and physical education facilities similar to other schools. Do not have science labs and reading rooms, collaborative spaces like other newer schools. Do not have the advocacy skills of individuals who normally pack our boardrooms.
In closing, you have heard certain school board members say that the certain BOCS wants to help with "Overcrowding in the county." If the truth be told… they want to protect "Undercrowding in their districts."
Post Your Email Notices, Press Releases, Event Fliers, and Photos
Subscribe to the weekday Breakfast Links email FREE!
Get
updates straight to your inbox.